Clean Aviation SWITCH Project to Advance Hybrid-Electric and Water Enhanced Turbofan Technologies
Nemo enim ipsam voluptatem quia voluptas sit aspernatur aut odit aut fugit, sed quia consequuntur magni dolores.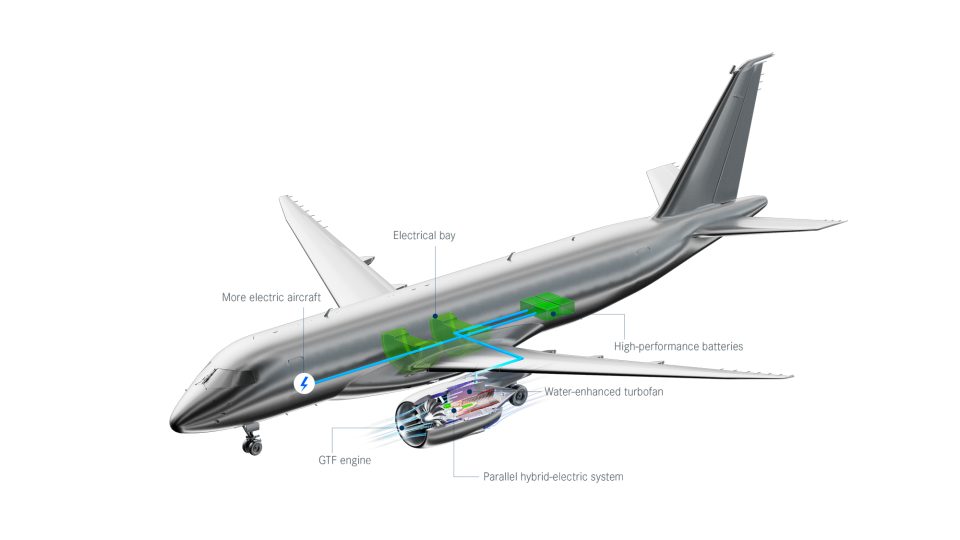 With the help of the European Union Clean Aviation Joint Undertaking, a collection of aerospace technology companies has announced the creation of a cooperative collaboration to create hybrid-electric and water-enhanced turbofan technology for future aircraft propulsion systems (Clean Aviation).
By comparing these technologies to current state-of-the-art propulsion systems for short- and medium-range aircraft, MTU Aero Engines AG (MTU), Pratt & Whitney, Collins Aerospace (Collins), GKN Aerospace, Airbus, and others hope to show how these technologies can increase fuel efficiency and reduce aircraft CO2 emissions by up to 25%. MTU manages the consortium's operations.
The Sustainable Water-Injecting Turbofan Comprising Hybrid-Electrics (SWITCH) project is focused on developing a novel propulsion concept built from two revolutionary and synergetic technologies: Water Enhanced Turbofan (WET) and hybrid-electric propulsion. By combining these technologies with Pratt & Whitney's GTFTM engine architecture, the SWITCH concept aims to significantly enhance efficiency and substantially reduce emissions across the full operating envelope of an aircraft.
The hybrid-electric GTF powertrain will enable even greater efficiency across all phases of flight by leveraging highly efficient megawatt class electric motor generators, power electronics, and batteries to optimize the performance of the fuel-burning gas turbine. The WET concept recovers water vapor from the engine exhaust and re-injects it into the combustion chamber to significantly improve fuel efficiency, reduce NOx emissions, and lessen contrail forming emissions.
Current funding for Phase 1 of SWITCH extends to 2025 and will include testing of a hybrid-electric GTF engine, WET technology and sub-system laboratory testing, and design activity around an integrated hybrid-electric and WET cycle propulsion system. Subject to successful testing of these key technologies and component designs, further phases of ground testing and flight tests are expected to follow.
Clean Aviation is a public-private partnership co-funded by the European Union between the European Commission, the aerospace industry, and research institutes, dedicated to advancing transformational aircraft technologies which will help enable net zero emissions for aviation by 2050. The project will be supported by UK Research and Innovation, and will leverage collaboration between multiple aerospace companies, universities and research organizations across 11 countries in Europe and the United States.

United Airlines Invests $5 Million In Algae-Based Fuel Producer
United wants to turn microalgae into SAF through the first new investment of its recently announced UAV Sustainable Flight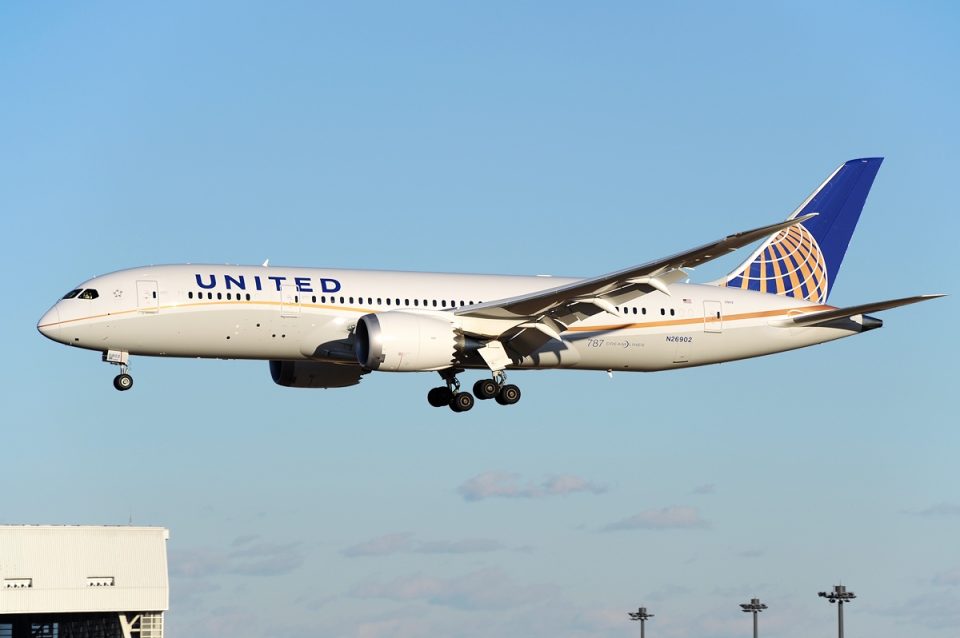 United wants to turn microalgae into SAF through the first new investment of its recently announced UAV Sustainable Flight FundSM since its launch: algae biofuel company Viridos. This $5 million investment will support the production of sustainable aviation fuel (SAF) made from algae, an abundant and scalable resource that can be grown and harvested without impacting the food supply chain.
Viridos specializes in the bioengineering of microalgae and its proprietary technology accelerates the amount of oil that can produced from microalgae. This algae oil could then be used to scale the future production of SAF.
SAF is an alternative to conventional jet fuel that, on a lifecycle basis, reduces greenhouse gas (GHG) emissions associated with air travel compared to conventional jet fuel alone.¹ SAF is made from used cooking oil and agricultural waste, and, in the future, could be made from other feedstocks, including household trash, forest waste, or algae. To date, United has invested in the future production of over three billion gallons of SAF – the most of any airline in the world.
Viridos, a biofuel company focused on decarbonizing industries, is leading the bioengineering of microalgae and has already achieved seven times the oil productivity compared to typical wild-type algae. This creates an opportunity for potentially scalable and more sustainable production of algae oil, that could later be used to produce SAF. Based on current estimates, SAF created by Viridos' algae oil is expected to have a 70% reduced carbon footprint on a lifecycle basis when compared to traditional jet fuel.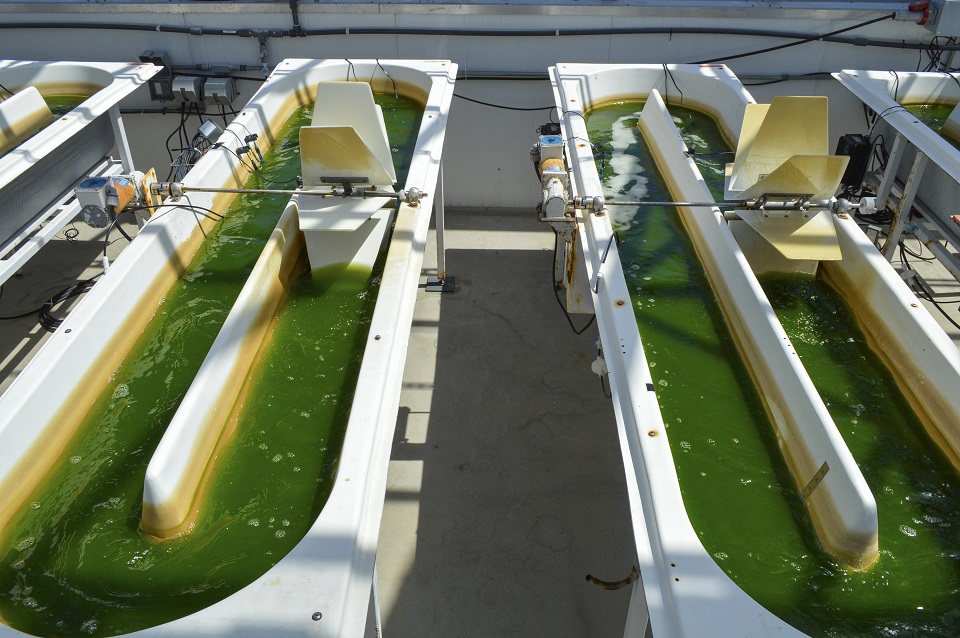 Viridos' bioengineering technology combines several important and unique attributes contributing to better scalability and sustainability compared with traditional jet fuel production:
Surface area oil productivities of Viridos algae far exceed any traditional oil crop, achieving high algae oil output on comparatively small areas.
Viridos algae are grown in vessels containing seawater. This allows contained deployment in hot and dry locations without taxing scarce freshwater and arable land resources, while eliminating runoff.
Viridos algae have extremely high oil contents facilitating downstream processing to algae oil.
Viridos algae oil is a quality plant oil allowing existing bio-refineries to process the oil with high yield.
Electrifying the Sky. How hybridization plays a role in aviation's future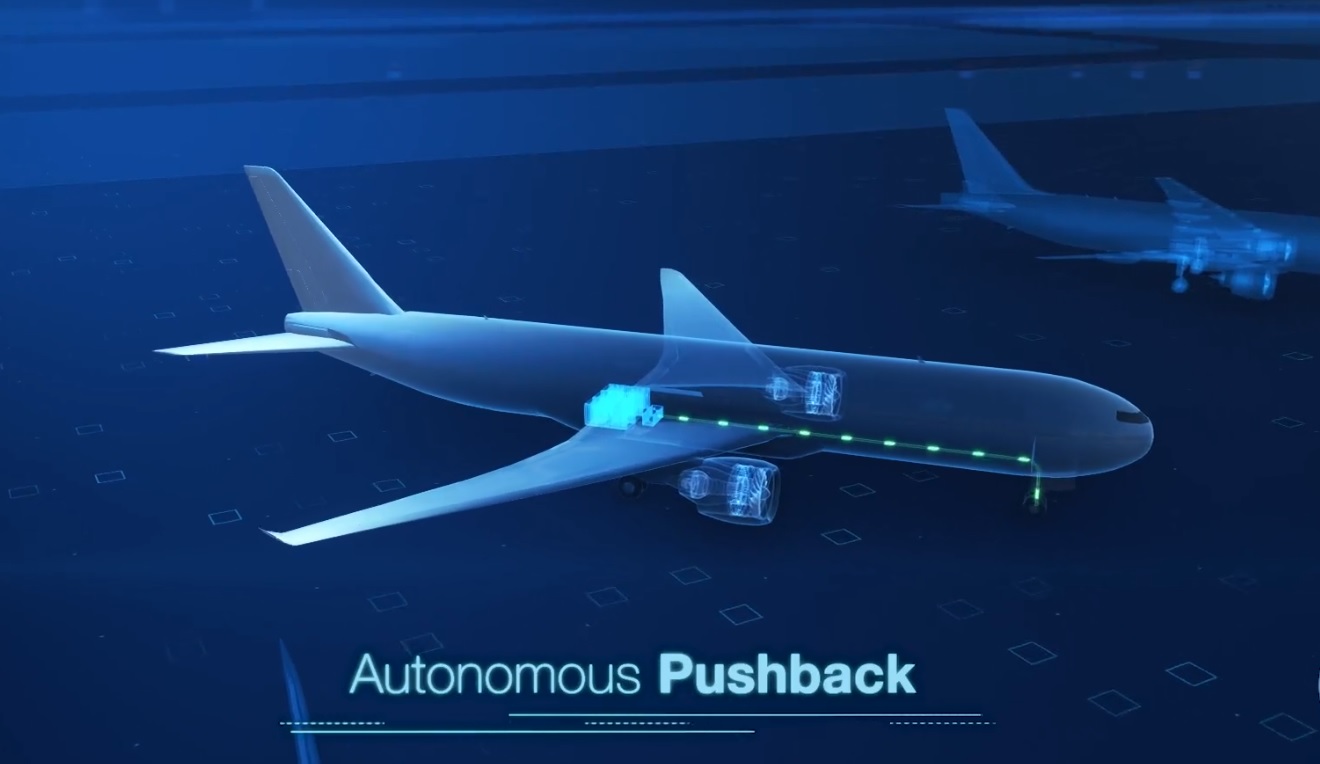 At Airbus we believe hybrid-electric power can reduce aircraft CO2 emissions by up to 5%. That figure could be as high as 10% for helicopters, generally lighter than fixed-wing aircraft. Hybridisation is a big step in the aerospace sector's decarbonisation journey and Airbus is leading a cross-industry effort to make it happen.
Decarbonising flight requires a range of disruptive solutions that mix new fuel types and fledgling technologies. One such solution, hybrid-electric propulsion can improve the energy efficiency of every aircraft class.
Exploring electrical power
Helicopters are blazing the trail. Airbus has already flight tested a hybrid-electric system which takes over from the thermal engine should it fail. The Engine Back-up System is the forerunner of larger hybrid propulsion systems that will be tested at a later stage, using a demonstrator rotorcraft. 
Also under development, Ecopulse is the fruit of collaboration between Airbus, Daher and Safran. This demonstrator is based on a light aircraft. It's helping us increase our knowledge of distributed propulsion systems and multiple power source management. Ecopulse uses an innovative lightweight, compact high voltage Lithium-Ion battery developed by Airbus Defence and Space.
Of course medium-sized commercial and military aircraft will require much more electrical power, up to one megawatt of onboard-generated energy. That energy can be used to power some systems and relieve the main engine during operations such as push-back and take-off. 
However, reaching the <5% target requires Airbus and engine manufacturers to jointly develop a new, more efficient class of gas turbine. To this end Airbus has already initiated a number of projects to demonstrate different hybrid engine concepts with different power levels. Deciding which electric motor type will support them is equally important.
Airbus' most popular aircraft takes to the skies with 100% sustainable aviation fuel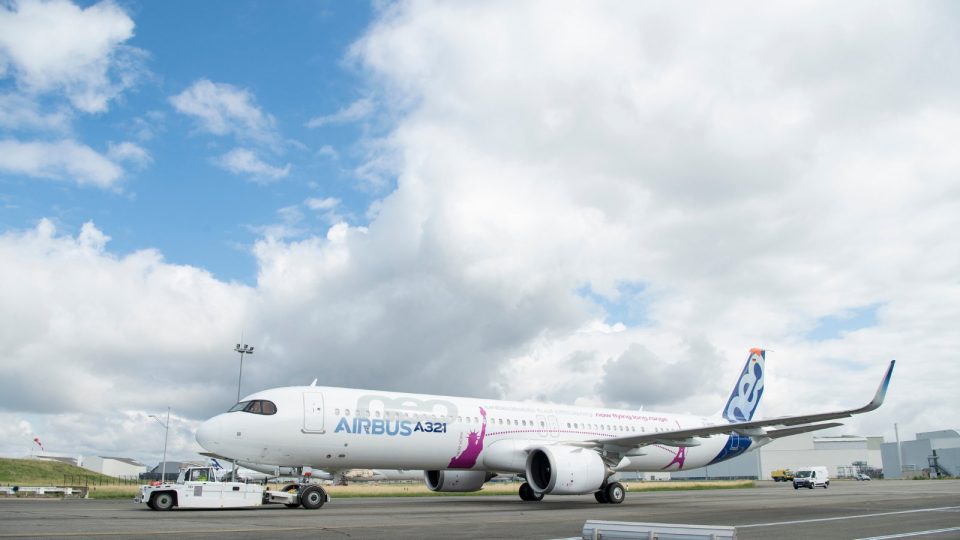 Sustainable Aviation Fuel (SAF) is a key element for the future reduction of air transportation's carbon footprint, and Airbus is continuing its testing of this bio-jet fuel with a new VOLCAN flight test campaign using the best-selling A320 Family aircraft.
An A321neo took off today from Airbus' headquarters in Toulouse, France with both of its engines powered by 100% unblended SAF. Since the end of February, the aircraft is being closely followed by a data-collecting aeroplane with the mission to gather information on the non-CO2 emissions and the creation of contrails.

The A321neo's flights are the latest demonstration in the VOLCAN project, the acronym of VOL avec Carburants Alternatifs Nouveaux, French for "Flight with new alternative fuels".
Airbus' VOLCAN partners are the French aerospace companies Safran and Dassault Aviation, along with the ONERA aeronautics research laboratory and the French Ministry of Transport. The project is co-funded by CORAC, the French Council for Civil Aeronautical Research. 
An A321neo version powered by LEAP-1A engines from CFM International is being used for the latest tests, and provides yet another opportunity to evaluate the potential benefits of unblended SAF versus conventional aviation fuel.
This A321neo is the first Airbus single-aisle aircraft and the latest Airbus aircraft overall – following the A350 and A330MRTT – to test 100% sustainable aviation fuel on both engines. 
To gather the important information from this flight, a 'chase aircraft', a highly modified Dassault jet from the German Aerospace Center, DLR is flown within 100 metres of the A321neo, using the testbed's sensors to capture emissions data for detailed analysis.