Korea Aerospace Industries, Ltd. (KAI), the only aircraft maker in South Korea, announced on Friday that Malaysia has awarded it a contract for a 1.2 trillion won (US$920 million) aircraft, with deliveries beginning in 2026.
The FA-50 is a light combat aircraft that can be used for a variety of missions, including air-to-air and air-to-ground operations. It is equipped with a radar system, advanced avionics, and a range of weapons systems, including missiles, rockets, and bombs.
The acquisition of the FA-50 is part of Malaysia's broader efforts to modernize its armed forces and replace its aging equipment with newer, more capable systems. The aircraft is expected to enhance Malaysia's air defense capabilities and provide a significant boost to its overall military capabilities.
If Malaysia were to select the Tejas for its fighter aircraft procurement program, it would be a significant boost to India's defense exports and further strengthen the strategic partnership between India and Malaysia. However, at this time, the status of the Tejas tender for Malaysia remains uncertain.
KAI won the contract to export 18 FA-50 light attack aircraft from the Malaysian defense ministry over competing bids from India's Tejas, Pakistan's JF-17, Russia's MIG-35, and Turkey's Hurizet, the company said in a statement. After Indonesia, the Philippines, and Thailand, this is KAI's fourth aircraft contract with a Southeast Asian nation, according to the announcement.
With this most recent agreement, KAI will have exported 68 KT-1 basic, T-50 advanced, and FA-50 aircraft to Southeast Asian markets. It has agreements in place to provide 222 aircraft to nations around the world, including Iraq, Poland, Peru, and Senegal.
In addition, KAI anticipates winning a contract to provide Malaysia with an additional 18 FA-50s as the Southeast Asian nation intends to expand its aircraft fleet. It seeks to increase the export of its aircraft to markets in the Middle East, Africa, Australia, the US, and other regions.
KAI aims to earn 3.83 trillion won in sales in 2023 and 4.48 trillion won in orders for aircraft and parts. In the previous year, the corporation set an order target of 4.19 trillion won but actually received 8.74 trillion won.
The final aircraft for the Malysian tender shortlist was the Tejas and KAI FA 50. It was on hold while talks with the parties continued. Nonetheless, the Korean succeeded in convincing the Malaysian and secured the contract.
Bell and Pratt & Whitney to Collaborate on High-Speed VTOL Propulsion Technology
Nulla pariatur. Excepteur sint occaecat cupidatat non proident, sunt in culpa qui officia deserunt mollit anim id est laborum.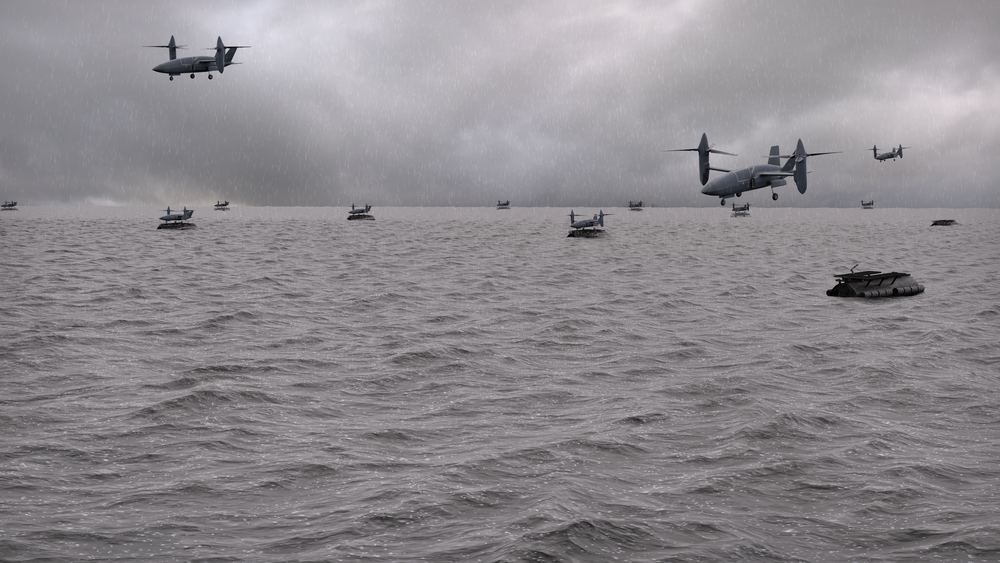 As industry partners interested in accelerating the future potential of High-Speed Vertical Takeoff and Landing (HSVTOL)technology, Bell and Pratt & Whitney are collaborating on propulsion solutions for the development of HSVTOL technology.
Bell continues to work with the U.S. government and its industry partners to reduce risk and develop capability requirements. As Bell continues to build its strong team, we're having open discussions and collaborating with industry thought leaders, including Pratt & Whitney, to rapidly deliver HSVTOL capabilities to the warfighter.
"We're excited to dig into HSVTOL propulsion technology research with Bell and showcase what this next-generation capability could bring to USAF and other warfighters," said Dr. Steven Burd, Director and Chief Engineer of Advanced Military Engine Programs, Pratt & Whitney.
Bell is actively developing innovative vertical lift technologies including the HSVTOL family of vehicles. HSVTOL provides next-generation capability in vertical lift speed, range, and survivability. This type of technology blends the maneuverability of a helicopter with the speed, range and survivability features of a fighter aircraft. Bell's HSVTOL technology may serve a variety of complex missions in the future battlespace for runway independent agile mobility, SOF infil/exfil, personnel recovery, and Strike/ISR.
"HSVTOL propulsion technology is one of the key technical areas to develop for future capability, and we're thrilled to leverage expertise from Pratt & Whitney to explore ways to mature technology for these concepts," said Lee Anderson, Director of Innovation, Bell.
HSVTOL technology leverages existing Bell experience with the development of high-speed vertical lift aircraft, with the Bell 360 Invictus dashing over 200 knots, and the Bell V-280 Valor cruising to over 300 knots. HSVTOL development unlocks next-generation capability for speed, range, and survivability. HSVTOL's runway flexibility provides the capability to utilize runways with conventional jet takeoff when runways are intact and independence with short field takeoff and vertical takeoff when runways are compromised
Bell 505 Becomes World's First Single Engine Helicopter to Fly Using 100% SAF
Sed ut perspiciatis unde omnis iste natus error sit voluptatem accusantium doloremque laudantium, totam rem aperiam.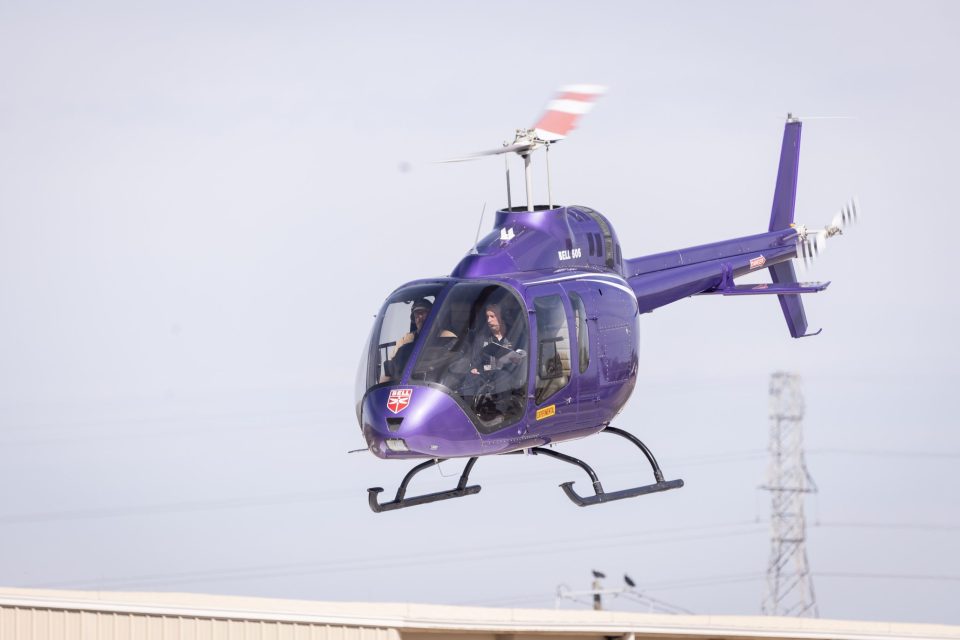 Bell Textron announced the Bell 505 completed its first flight fueled solely by 100% Sustainable Aviation Fuel (SAF), marking the first-ever single-engine helicopter to fly with 100% SAF. Bell collaborated with Safran Helicopter Engines, Neste, GKN Aerospace and Virent Inc. to make this Bell 505 flight possible.
To achieve this flight, Bell collaborated with Safran Helicopter Engines, manufacturer of the Arrius 2R engine on the Bell 505; GKN Aerospace, the fuel system component supplier; Neste, the SAF supplier; and Virent, Inc., a Marathon Petroleum Corp. subsidiary that manufactures renewable fuels and chemicals. Safran Helicopter Engines and GKN Aerospace conducted thorough testing on the engine and fuel system components.
Neste and Virent collaborated to blend, test, and deliver the SAF for this project as a 100% drop-in fuel. SAF, made from used cooking oil or other bio-based feedstocks, typically must be blended with petroleum products because it doesn't include a component called "aromatics," which is required to meet today's aviation fuel specifications. Virent manufactures an aromatics component made from renewable plant sugars, which was added to Neste's neat SAF, eliminating the need to blend SAF with petroleum fuel. The SAF supplied for this test flight by Neste and Virent is therefore a "100% drop-in" replacement for petroleum-based aviation fuel, requiring no engine modifications.
Bell's own training fleet and demonstration aircraft currently use SAF in their operations. The team continues to guide customer conversations around its implementation and monitors SAF testing in a dedicated Bell 505 with Safran Helicopter Engines. This flight supports Textron's Achieve 2025 Sustainable Footprint goal for 20% reduction in greenhouse gas emissions across the enterprise, among other sustainability initiatives.
The Bell 505 is a five-seat aircraft designed for safety and efficiency while using the most advanced technology to date. The platform uses a fully integrated Garmin G1000H NXi avionics suite and Safran Arrius 2R engine with a dual-channel FADEC.
Boeing to stop production of F/A-18 Super Hornet jets in 2025.
Boeing may close the F/A 18 production unit by 2025. The Super Hornet fighter aircraft is one of the most successful fighters in US history.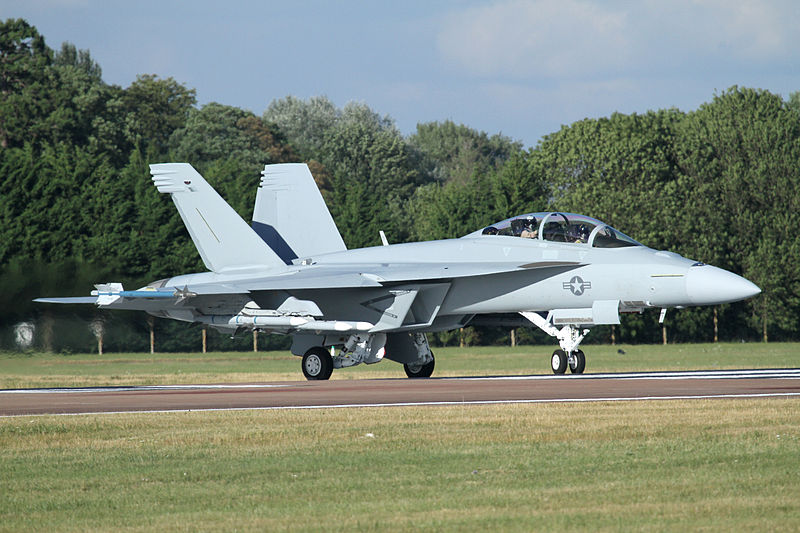 Boeing may close the F/A 18 production unit by 2025. The Super Hornet fighter aircraft is one of the most successful fighters in US history, having served in the military for over four decades plus. It intends to end manufacturing of the F/A-18 Super Hornet in late 2025, when the last of the fighter jets have been delivered, as the aerospace giant changes its focus to winning the race for sixth-generation combat aircraft.
If India places an order for the F/A 18 fighter jet, the production schedule will be extended until 2027. After the F/A 18 production is completed, the manufacturing facility will be used for other Boeing products such as the T-7A Red Hawk, MQ 25 and F15, and 777x wing components.
Boeing is reallocating resources to future military aircraft projects: Boeing intends to construct three new state-of-the-art facilities in St. Louis to support work on the next generation of advanced crewed and uncrewed aircraft.
Modernization and upgrade initiatives will be prioritized: Boeing will continue to develop enhanced capabilities and improvements for the global F/A-18 Super Hornet and EA-18G Growler fleets. All Block II Super Hornets in Service Life Modification will get the Block III capability suite during the following decade. As part of the ongoing Growler improvements, Boeing will continue to incorporate sophisticated electronic attack capability.
The facility will be used to ramp up production of critical new defense programs, including the T-7A Red Hawk, the world's first all-digital training system, and the MQ-25 Stingray, the world's first carrier-deployed autonomous refueling aircraft, in addition to the ongoing production of new F-15EX Eagle IIs and 777X wing components.
Boeing has delivered almost 2,000 Hornets, Super Hornets, and EA-18G Growlers to clients throughout the world, including the United States Navy, Australia, Canada, Finland, Kuwait, Malaysia, Spain, and Switzerland since the F/A-18 debuted in 1983.
Presently, Boeing has offered India the Navy version fighter jet. It also demonstrated the best capabilities of the Indian aircraft carrier INS Vikrant and was displayed at Aero India 2023.
The aircraft played an important role in US defense, and it was upgraded with the most advanced avionics and armament systems.