Meet Vikram-1, India's indigenous rocket with the height of a 7-storey structure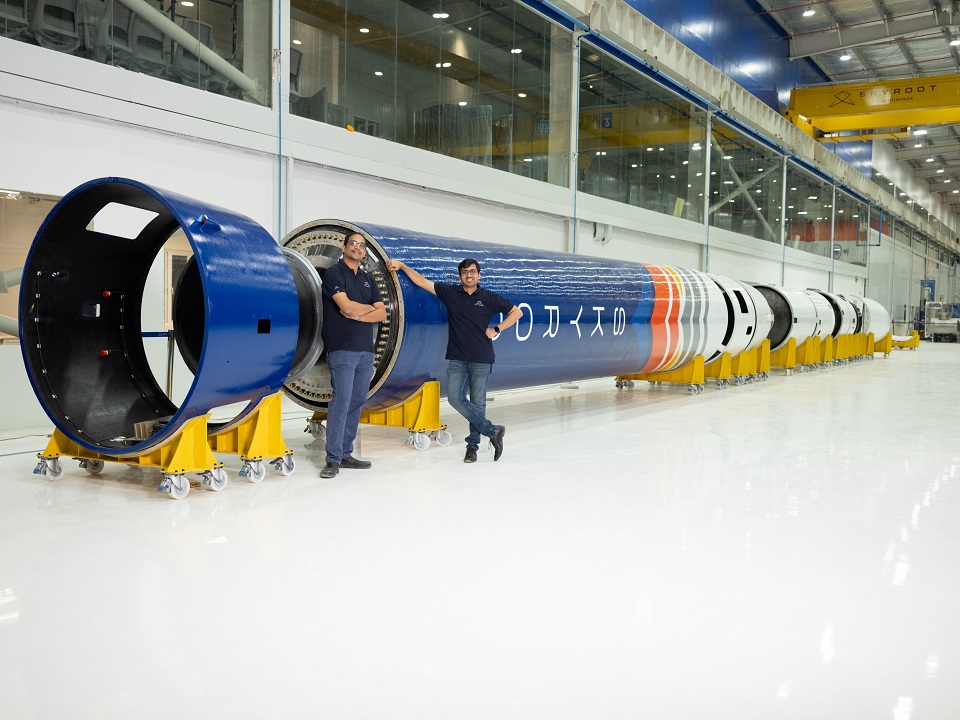 Skyroot Aerospace is preparing to fire its first orbital space launch vehicle in the first quarter of 2024. Skyroot Aerospace made history last year when it launched Vikram-S, India's first privately manufactured rocket, into space.
The seven-story, multi-stage launch vehicle Vikram-1, which can carry up to 300 kg of payload and send satellites into lower earth orbit (LEO), was unveiled on Tuesday by the Hyderabad-based firm.
Early in the next year, Vikram-1 is anticipated to transport satellites into low-Earth orbit. Singh had a tour of Skyroot's 60,000 square foot headquarters, which is claimed to be the biggest private rocket development centre in the nation. It has 3D-printed liquid engines and an all-carbon fibre body that can launch numerous satellites into space.
Vikram 1 might be launched between February and April as a result of two important experiments that need to be completed in the coming months. Vikram 1 will use a blend of liquid fuel in the upper stages and solid fuel in the lower stages to propel the rocket into orbit. We'll go forward based on the results of these testing. "We will not be using the entire 300-kilogram payload capacity on this first launch because our goal is to acquire additional data through observations," Dr. Jitendra Singh stated.
According to the CEO, "Skyroot Aerospace has raised about ₹526 crore in capital to date, and this should be good for the commercial launch." Its own testing facility is intended to be located here in the future.
The space company, which recently opened its fourth facility, now has four locations with a combined built-up size of 100,000 square feet, making it one of the biggest rocket development centers in the private sector worldwide.