Etihad Airways Takes Off With Bollywood Icon Katrina Kaif Onboard As New Brand Ambassador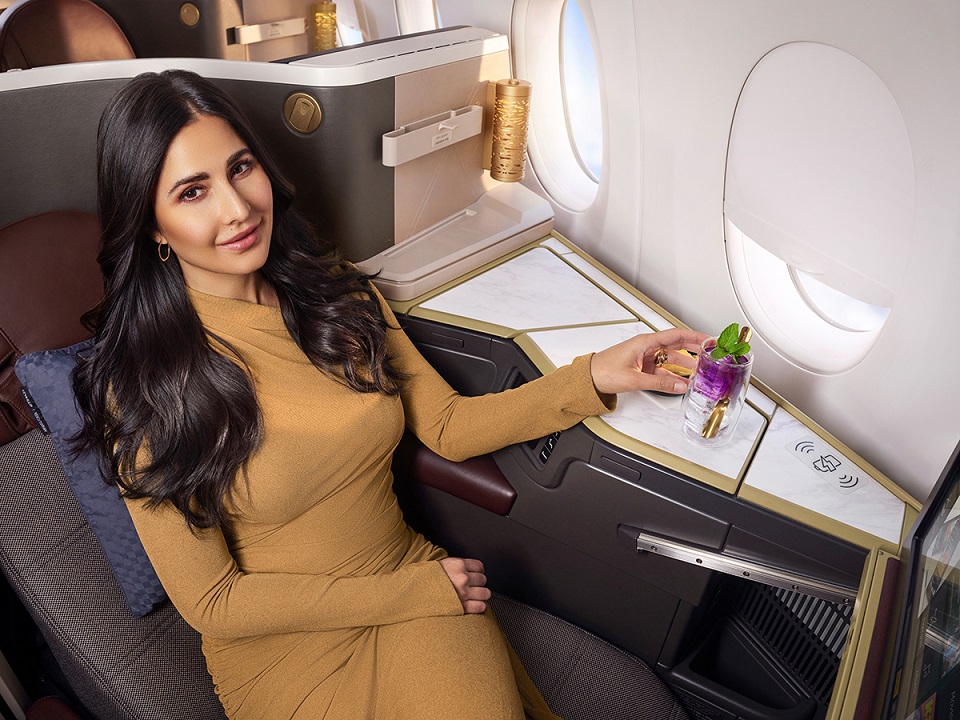 Abu Dhabi, UAE – Etihad Airways, the national airline of the United Arab Emirates, has announced its partnership with Bollywood superstar Katrina Kaif as the new brand ambassador. This collaboration marks an important milestone as Etihad strengthens its presence in the Indian market and reunites with one of India's most celebrated Bollywood stars.
Katrina Kaif, renowned for her global appeal and elegance, embodies the shared commitment to excellence as she reunites with Etihad. Her association with the airline will be unveiled through a captivating series of videos to be showcased across Etihad and Katrina's social channels.
Katrina Kaif shares her excitement about the association: "I am thrilled to be back with Etihad Airways, a brand synonymous with world-class travel experiences. The airline's commitment to excellence and its dedication to bringing people together resonate with my own values. I am excited to be part of a team that aims to create thoughtful connections and memorable experiences. I look forward to representing Etihad and being a part of their journey."
Amina Taher, Vice President of Brand, Marketing and Sponsorship at Etihad Airways, explains the significance of this collaboration: "We are thrilled to welcome Katrina Kaif to the Etihad Airways family as our brand ambassador. Our partnership with Katrina is far from ordinary, it embodies the spirit of innovation and sophistication our airline represents, while celebrating our commitment to uniting cultures and communities. With her remarkable journey and global recognition, we're not only showcasing Etihad's offerings, but also fostering authentic connections that genuinely resonate with Indian travellers and celebrating our commitment to India."
The new partnership builds on Katrina's collaboration with Etihad in 2010 when she was featured as a discerning traveler showcasing Etihad's travel experience. Her prior partnership showcased her appreciation for the airline's commitment to comfort and top-notch service. Returning to partner again, Katrina and Etihad are showcasing Etihad's strengthening relationship with Indian communities both domestically and in significant global markets such as the UAE, the United States, the United Kingdom, and Canada.
EasyJet and Rolls-Royce hydrogen research project sets new world industry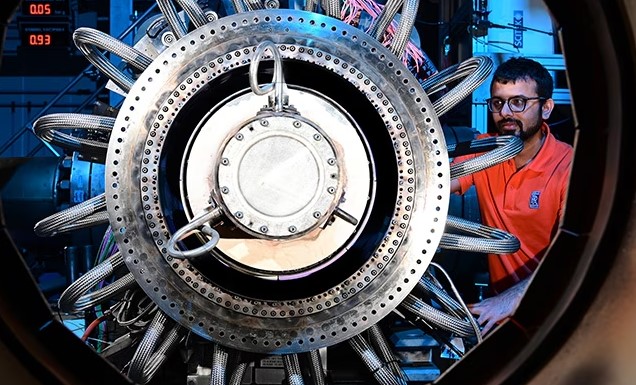 In its hydrogen research project, Rolls-Royce today announced the achievement of yet another significant milestone, a first for the entire world of industry.
In order to power a variety of aircraft, including those in the narrow-body market sector, starting in the mid-2030s, Rolls-Royce and its partner easyJet are dedicated to being at the forefront of the development of hydrogen combustion engine technology.
UK hydrogen alliance established to accelerate zero carbon aviation and bring an £34bn* annual benefit to the country(Opens in a new browser tab)
In collaboration with the German Aerospace Centre Deutsches Zentrum für Luft- und Raumfahrt (DLR) and the UK's Loughborough University, Rolls-Royce has now successfully demonstrated a crucial engine technology that represents an important step forward in the development of hydrogen as an aviation fuel.
Tests on a Pearl 700 engine running on 100% hydrogen at DLR in Cologne have demonstrated the fuel's ability to burn at circumstances that correspond to maximum take-off thrust.
The development of effective improved fuel spray nozzles to regulate combustion has been essential to that accomplishment. Given that hydrogen burns significantly hotter and faster than kerosene, this required considerable engineering problems to be overcome. A novel method that gradually blends air with hydrogen to control the fuel's reactivity allowed the new nozzles to regulate the flame location. The operability and emissions of the combustor met expectations, which is a positive outcome for Rolls-Royce.
Rolls-Royce and Gulfstream give wings to sustainable business aviation(Opens in a new browser tab)
Before the final full-pressure combustor tests were conducted at DLR Cologne, the individual nozzles were initially examined at intermediate pressure at Loughborough's freshly renovated test facilities and at DLR Cologne.
The hydrogen program's combustion component is now well understood as a result of these recent tests, but work is still being done on the systems that will deliver the fuel to the engine and combine those systems with an engine.
As Rolls-Royce and easyJet get ready for the next phase of testing, a full gas hydrogen ground test on a Pearl engine, they will now take the lessons learned from the Boscombe Down tests and apply them to the technologies tested at Loughborough and DLR. The next step will be a comprehensive ground test of a Pearl engine using liquid hydrogen; easyJet and Rolls-Royce both want to eventually fly with the technology.