Twin-Engine Hawker H25B departed without permission from runway and collided with another jet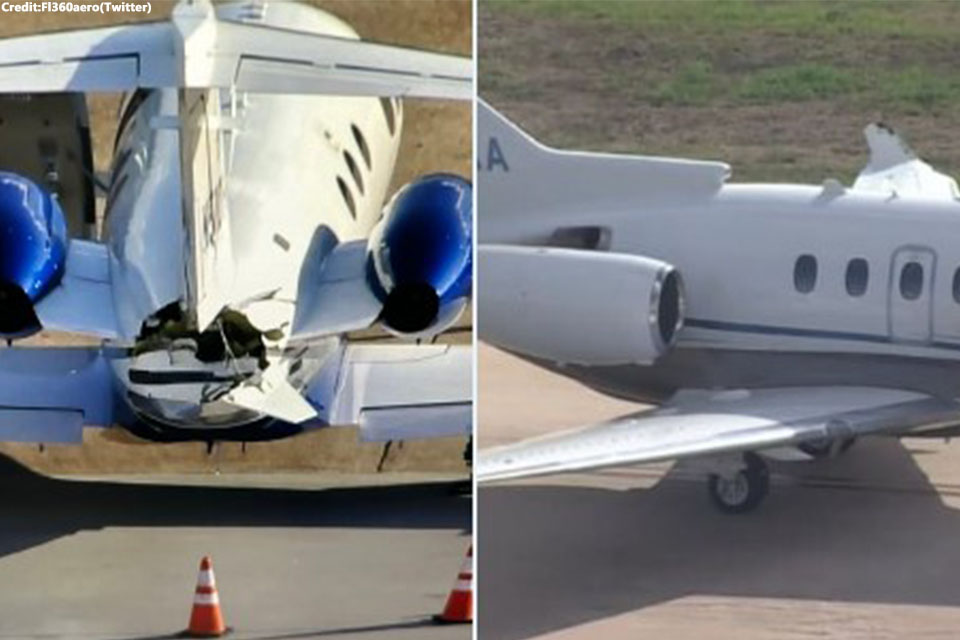 In the evening on Tuesday, Houston's Hobby Airport initiated a ground halt, following two private aircraft colliding on the taxiway.
At about 7 p.m., which is exactly the emergency pause is expected to finish, the airport tower notified SkyEye that planes were starting to take off.
The two light aircraft collided while maneuvering on the airfield at approximately 3:30 p.m., according to confirmation from the Federal Aviation Administration and Houston Airport System. The Houston Fire Department determined that there were no reported injuries and that the aircraft was safe to fly.
The FAA said that the arriving flight was a Cessna C510 business class jet, and the departing aircraft was a corporate Hawker H25B.
According to a post on X by Hobby Airport, the two private planes "clipped their wings as they were moving on the airfield."
According to the report, while workers attempted to clear the debris, the airport remained under a ground stop. Just after 7 p.m., the airport declared that flying operations had resumed and the debris had been removed. Houston's downtown is seven miles away from Hobby Airport.
The National Transportation Safety Board and the Federal Aviation Administration are still looking into the event.