Dubai Airshow welcomes public to watch spectacular daily flying display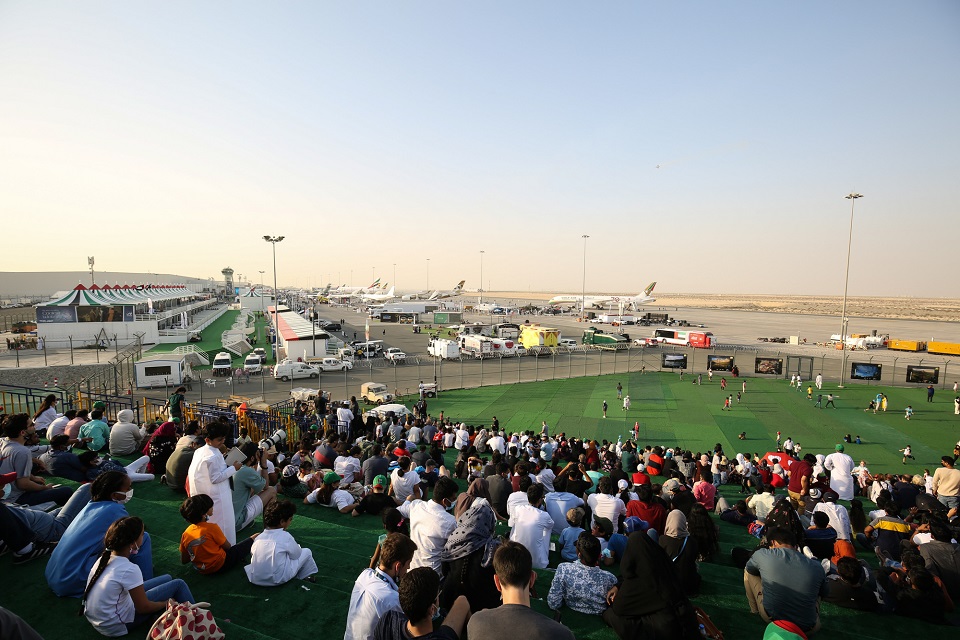 Come November 13–17, Dubai World Central (DWC), the Dubai Airshow Site, will host Skyview, the purpose-built grandstand stadium, which will be back for Dubai Airshow 2023.
The public, including families and kids, is welcome to come and see the amazing daily flying display. Watching all the action live from the runway, where the top pilots in the world will be operating state-of-the-art military aircraft, opulent private jets, and some of the most prestigious commercial airliners, is a treat for visitors to Skyview.
The Italian Air Force's aerobatic demonstration team, Frecce Tricolori; the United Arab Emirates Air Force's Fursan Al Emarat; the Indian Air Force's Sarang helicopter air display team; and the People's Liberation Army Air Force's August 1st aerobatic demonstration team are a few of the flying teams.
The Skyview grandstand arena will provide the general public with an opportunity to participate in the Dubai Airshow, a significant event in the global aerospace and serving calendar, and to learn more about the industry's rich heritage.
Parking is provided but extremely restricted, and seating is first come, first served. Visitors are advised to use the complimentary shuttle buses and metro, which will run from the Ibn Battuta metro station directly to the Dubai Airshow site, to prevent disappointment. When it comes to shuttle buses, the first one leaves at 11 a.m. from Ibn Battuta metro station to Skyview, and the final one returns to Ibn Battuta metro station at 7 p.m.