Collins Aerospace Opens $50M Lab for Advancing Hybrid Electric Propulsion Technology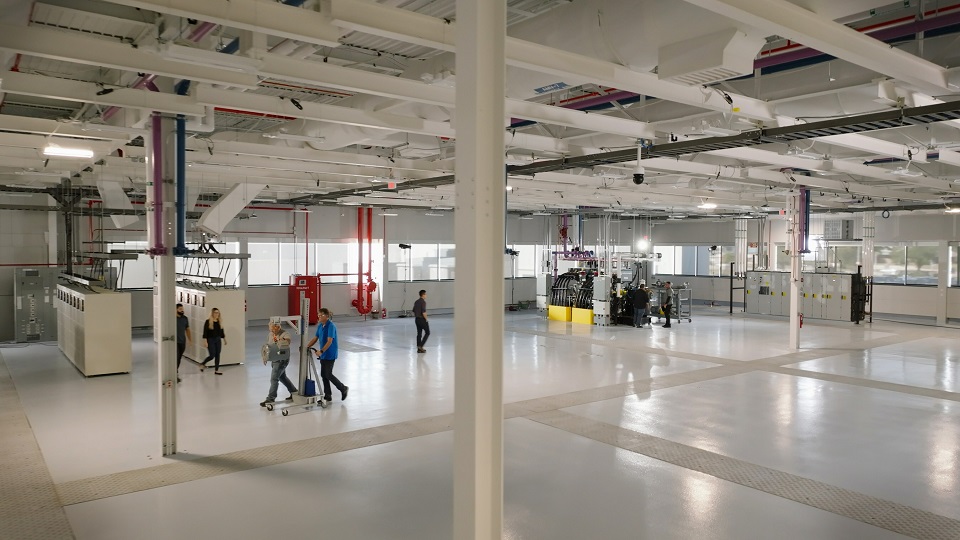 Collins Aerospace held a ceremony to mark the launch of The Grid, a facility for advanced electric power systems, which cost $50 million, today on its campus in Rockford, Illinois. The new facility will be used by Collins, a division of RTX , to develop and test crucial parts for more electric and hybrid propulsion systems, a cornerstone of the aviation industry's effort to attain net-zero carbon emissions by 2050.
With 25,000 square feet of space and an initial test capability of 8 megawatts (MW), The Grid will allow Collins to produce cutting-edge electric motors, controllers, generators and distribution systems. For example, Collins will use The Grid to test its 1MW motor for the RTX hybrid-electric flight demonstrator and the European Union's Clean Aviation SWITCH program, as well as its 1MW generator for the Air Force Research Laboratory.
Collins showcased its 1MW motor at the opening today and debuted a 250 kilowatt motor for the first time. The technical vision for Collins calls for a family of electric motors that can be scaled up or down to fulfil the requirements of all aircraft segments, as outlined by company management.
According to Brooks, airframers across the industry are looking into electrification options for a variety of platforms, such as unmanned aerial vehicles, business jets, helicopters, and single-aisle planes. "We are working to ensure Collins is ready with the latest electric technology to meet our customers' needs, whatever the application—whether commercial or military, hybrid-electric propulsion or more electric systems."