Emirates Flight Training Academy Soars Higher with Pilot Pipeline Expansion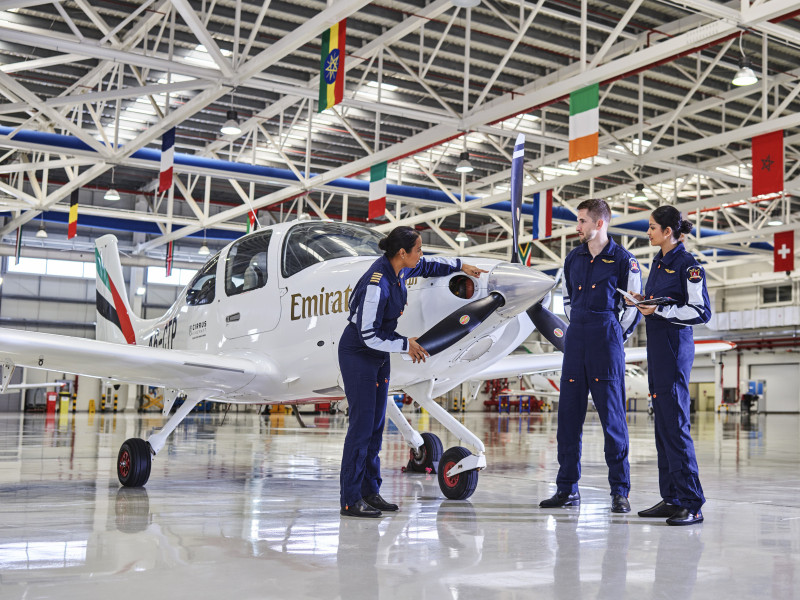 There are almost 120 graduates in the current batch of 290—23 nationalities and 27 women—who are already employed by Emirates as full-time pilots.
The aspirational and driven individuals are cadets of Emirates Flight Training Academy (EFTA), a vital component of the aviation industry's future pilot pool. EFTA, which was founded with an emphasis on the national cadet pilot programme for Emirates, today provides cadets from all over the world with their top-notch training.
In addition to the extraordinary success of its graduates, all of whom were hired by Emirates after a rigorous hiring process, the academy is soaring with the incorporation of three brand-new Diamond aircraft into its training curriculum.
The cadets are a diverse group of individuals, ranging in age from 17 to 26, although the bulk are fresh high school graduates. In actuality, an Emirates cabin crew member who satisfies the rigorous admission requirements of EFTA is now a cadet.
EFTA will have instructors on hand to provide information about the Academy's fleet and cadet training programmes while it displays its Diamond DA42-VI and Cirrus SR22 aircraft at the Dubai Airshow.
Following the epidemic, there has been a significant upsurge in the attractiveness of flight deck careers. The aviation industry is in high demand due to a number of factors, including rising salaries, fast-paced career paths, rapid airline expansion, sophisticated aircraft, and rising travel demand. The most recent analysis by Oliver Wyman indicates that in 2026, there would be a 24,000 pilot shortage compared to the current shortfall of roughly 17,000 pilots.
For more information on EFTA, click here.