Lufthansa and BBJ Set New Standards with VVIP Cabin Concept at Dubai Airshow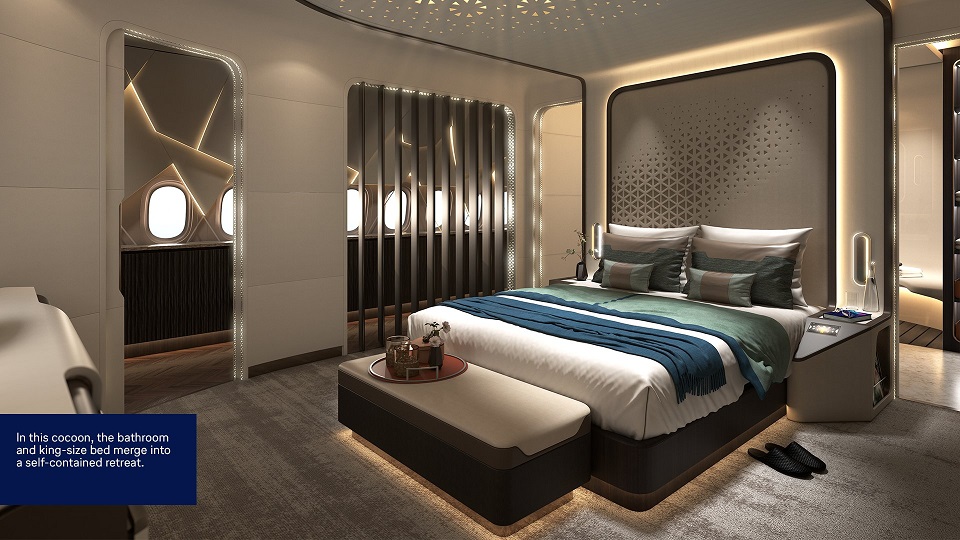 Lufthansa Technik AG and Boeing Business Jets (BBJ) have released the complete specifications of their latest VVIP cabin concept for the BBJ 777-9 in advance of the Dubai Airshow, which takes place starting next week.
With an overall surface area of nearly 340 square meters, the interior's new renderings showcase a design that is especially suited to the needs of a new generation of head-of-state and VVIP aircraft. The finished designs incorporate classic elements from the Middle East's rich cultural legacy with a contemporary twist, and they have finally revealed the new concept's name.
Lufthansa Tech Designs VVIP cabin concept for the BBJ 777-9
The new cabin design's standout feature is the cocoon-like Private Bed- and Bathroom, which, along with the adjacent Work&Balance space, create the VVIPs' multipurpose Private Suite.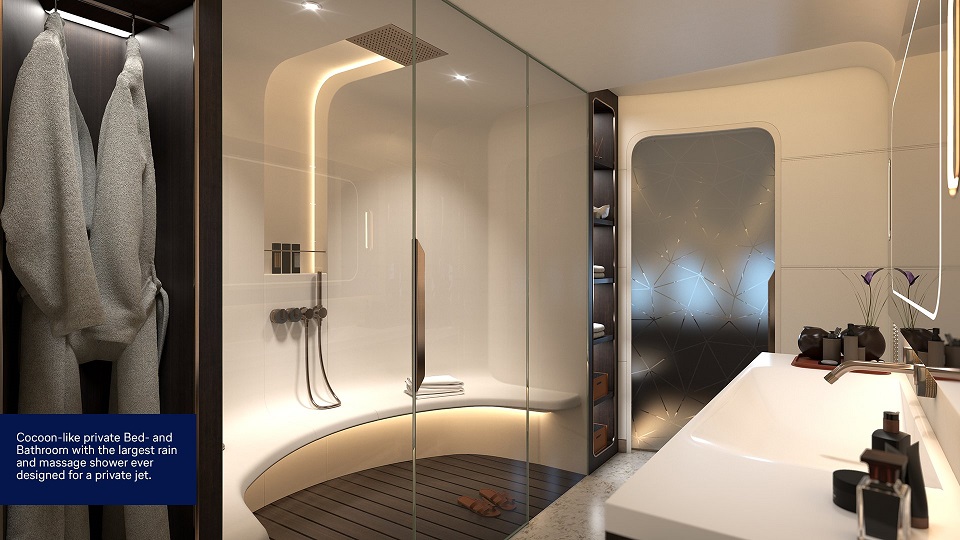 If the VVIP passengers want to enjoy the largest rain and massage shower ever designed for a private jet or make themselves at home in the generous king-size bed, the bathroom and sleeping quarters can merge into a self-contained retreat offering the greatest possible privacy.
Particularly eye-catching are the large window shades with electrochromatic dimming, which are fully integrated into the oriental-inspired design of CelestialSTAR. With their three-dimensional structure and the targeted use of indirect lighting, they continue the design principle of the side walls in a functional way, thus delivering a generous spatial impression all-around, even when closed and without daylight.