Korean Air Introduces Cutting-Edge In-Flight Wi-Fi Connectivity for A321neo Aircraft
In an exciting leap forward for modern air travel, Korean Air has unveiled its latest innovation, state-of-the-art in-flight Wi-Fi connectivity now available on board their A321neo aircraft. With this groundbreaking advancement, passengers can stay seamlessly connected to the digital world even while soaring through the skies.
Ryanair announces nine new UK routes(Opens in a new browser tab)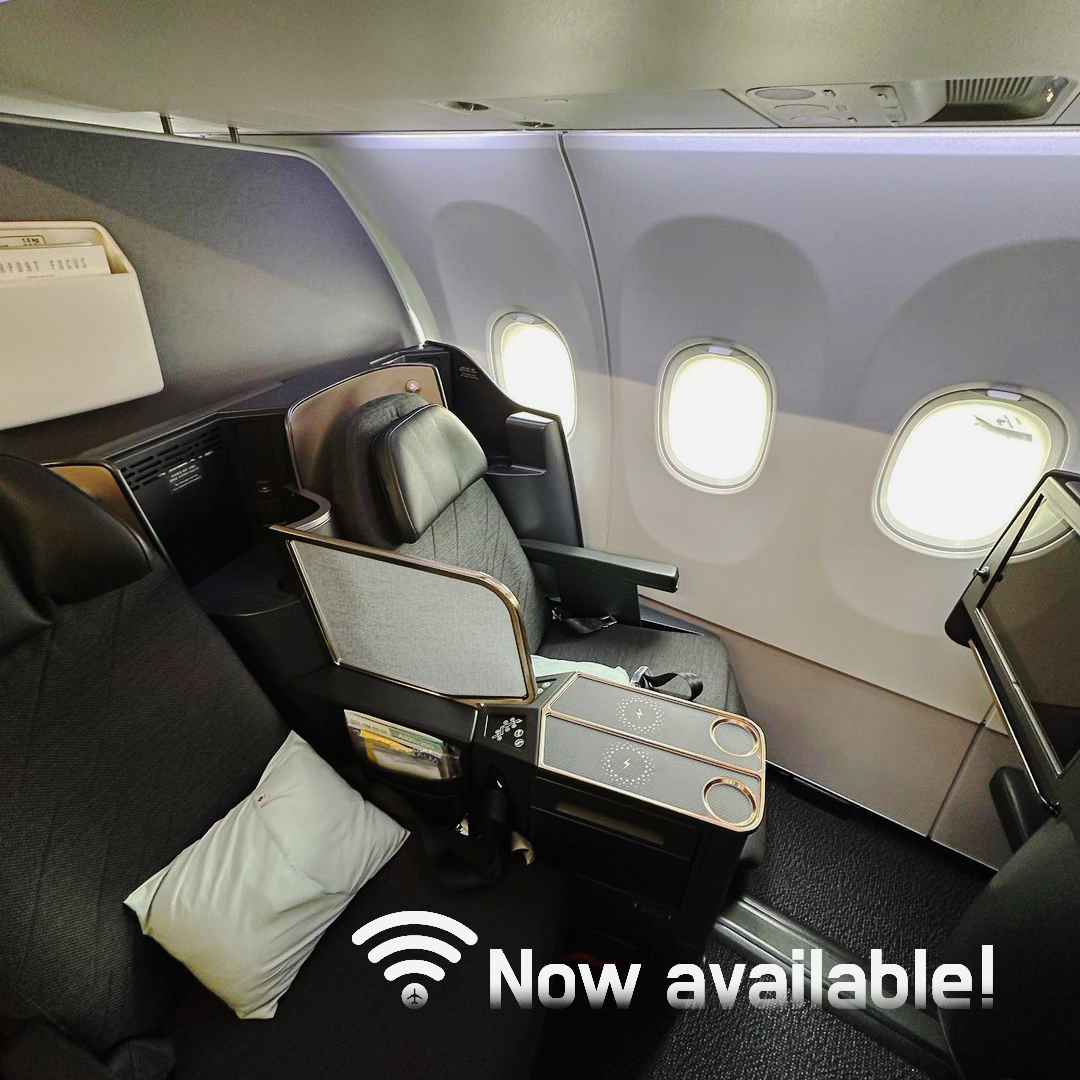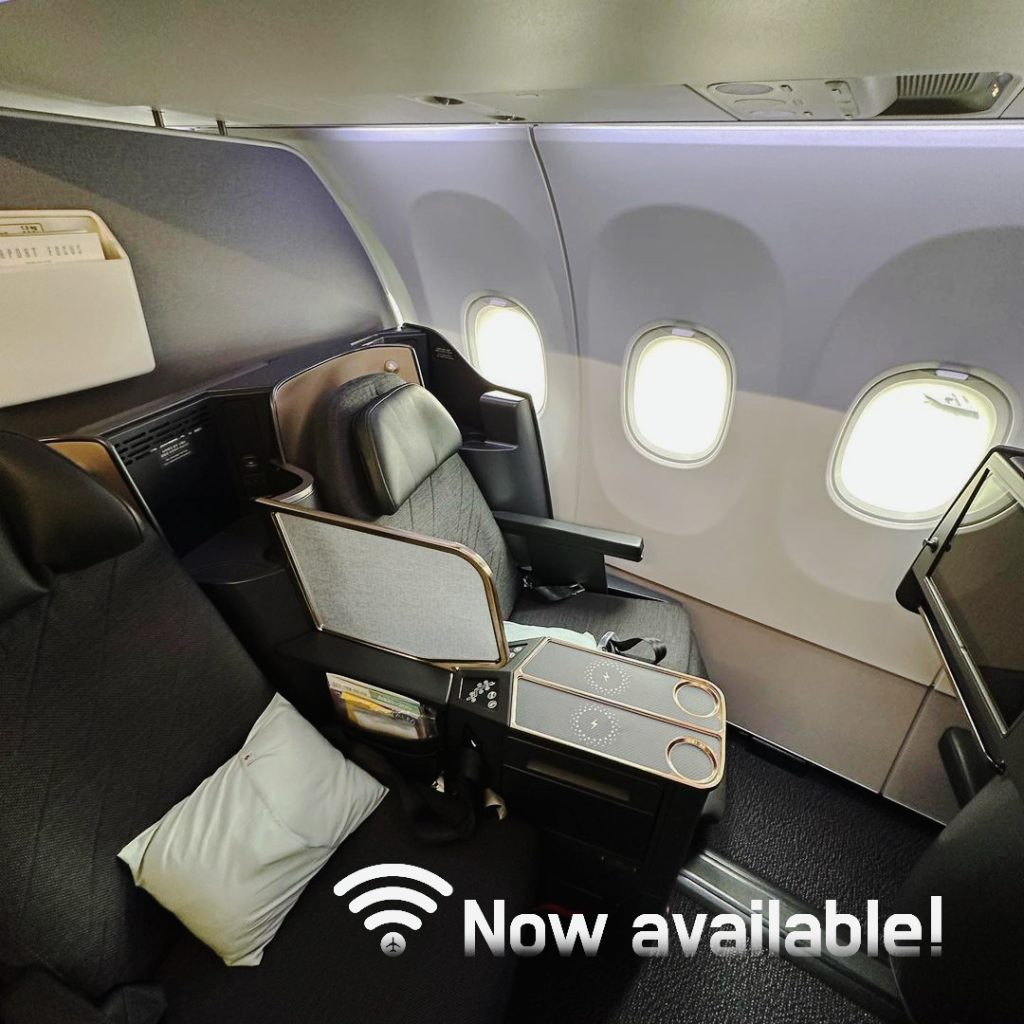 The A321neo's new cabin design demonstrates a balanced blend of beauty, functionality, and passenger comfort. The interior of the cabin has been carefully designed to create a friendly and comfortable environment. Passengers will be met by a streamlined aesthetic that mixes luxury materials, clean lines, and ergonomic seating combinations. The design maximises space utilisation, allowing passengers to stretch out and enjoy their voyage in complete comfort.
Passengers may now immerse themselves in a world of uninterrupted connection as the plane lifts off, bridging the gap between the in-flight and digital experiences.
Lufthansa Increasing Pre-Order Meal Selection On Long-Haul Flights(Opens in a new browser tab)
Enhancing the overall travel experience is of utmost significance to Korean Air, and the launch of in-flight Wi-Fi for the A321neo aircraft is evidence of that dedication. This cutting-edge amenity meets the varied requirements of today's tech-savvy travellers, whether they are frequent business travellers who need to stay on top of their emails, families looking to entertain their young children with streaming content, or wanderlust-driven adventurers wanting to share their journey in real-time.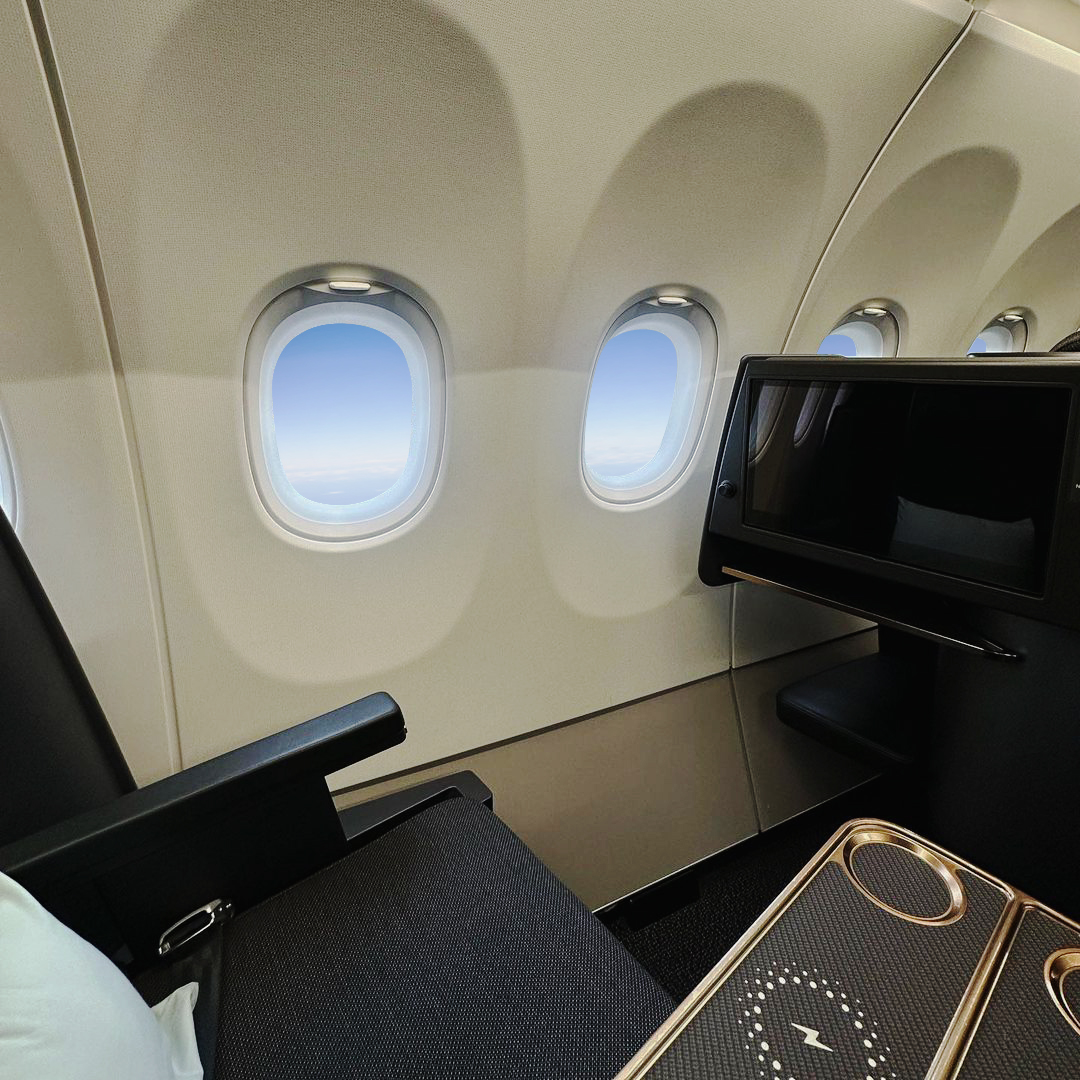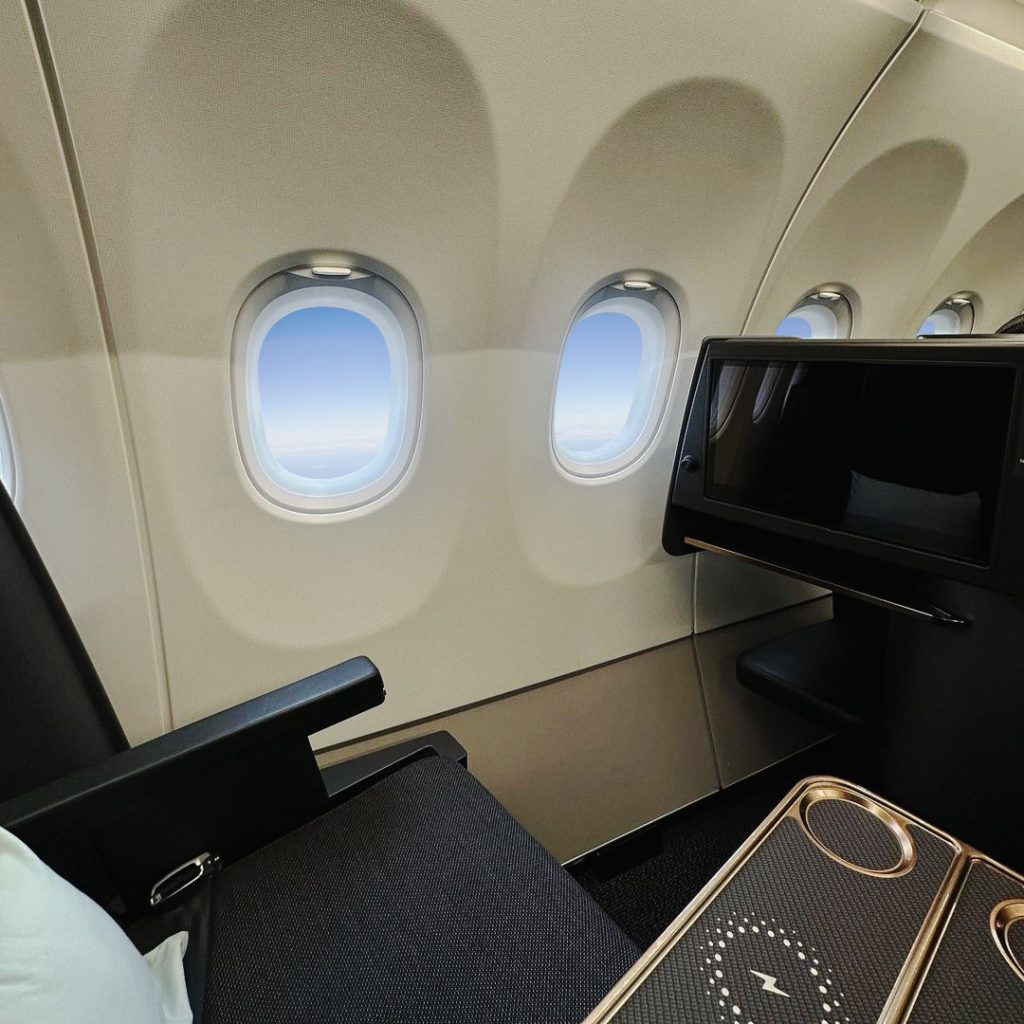 Korean Air's announcement of in-flight Wi-Fi connectivity on its A321neo aircraft marks a significant milestone in the realm of air travel. Passengers can now embark on their journeys while staying seamlessly connected to the digital world, ushering in a new era of convenience, productivity, and entertainment above the clouds.
EasyJet and Rolls-Royce hydrogen research project sets new world industry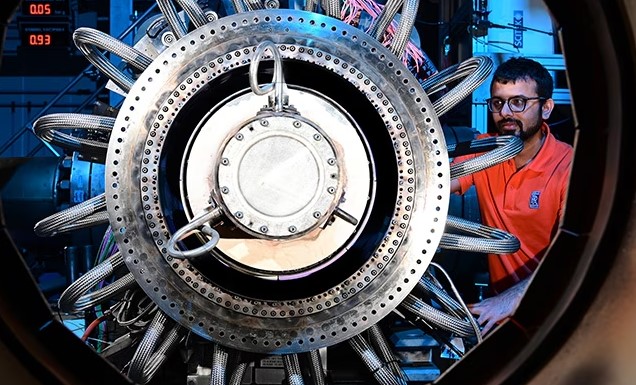 In its hydrogen research project, Rolls-Royce today announced the achievement of yet another significant milestone, a first for the entire world of industry.
In order to power a variety of aircraft, including those in the narrow-body market sector, starting in the mid-2030s, Rolls-Royce and its partner easyJet are dedicated to being at the forefront of the development of hydrogen combustion engine technology.
UK hydrogen alliance established to accelerate zero carbon aviation and bring an £34bn* annual benefit to the country(Opens in a new browser tab)
In collaboration with the German Aerospace Centre Deutsches Zentrum für Luft- und Raumfahrt (DLR) and the UK's Loughborough University, Rolls-Royce has now successfully demonstrated a crucial engine technology that represents an important step forward in the development of hydrogen as an aviation fuel.
Tests on a Pearl 700 engine running on 100% hydrogen at DLR in Cologne have demonstrated the fuel's ability to burn at circumstances that correspond to maximum take-off thrust.
The development of effective improved fuel spray nozzles to regulate combustion has been essential to that accomplishment. Given that hydrogen burns significantly hotter and faster than kerosene, this required considerable engineering problems to be overcome. A novel method that gradually blends air with hydrogen to control the fuel's reactivity allowed the new nozzles to regulate the flame location. The operability and emissions of the combustor met expectations, which is a positive outcome for Rolls-Royce.
Rolls-Royce and Gulfstream give wings to sustainable business aviation(Opens in a new browser tab)
Before the final full-pressure combustor tests were conducted at DLR Cologne, the individual nozzles were initially examined at intermediate pressure at Loughborough's freshly renovated test facilities and at DLR Cologne.
The hydrogen program's combustion component is now well understood as a result of these recent tests, but work is still being done on the systems that will deliver the fuel to the engine and combine those systems with an engine.
As Rolls-Royce and easyJet get ready for the next phase of testing, a full gas hydrogen ground test on a Pearl engine, they will now take the lessons learned from the Boscombe Down tests and apply them to the technologies tested at Loughborough and DLR. The next step will be a comprehensive ground test of a Pearl engine using liquid hydrogen; easyJet and Rolls-Royce both want to eventually fly with the technology.