Lufthansa Increasing Pre-Order Meal Selection On Long-Haul Flights
Lufthansa's in-flight service is being expanded, and it will provide more variety, entertainment, and sustainability in the future. Beginning in mid-August, Business Class travellers on long-haul flights from Germany will be able to select from a larger selection of main meals as early as one month and up to 24 hours before departure. A total of six different regional and seasonal menus will be available for pre-order. This allows for a more relaxing flight while also optimising food consumption and reducing waste.
Can you reject a meal on an airplane?(Opens in a new browser tab)
Lufthansa will begin delivering an extended selection of hot beverages in its Onboard Delights Service on European flights on August 1. In place of the former disposable cup with a plastic cover, a new, sustainable reusable cup made of recyclable plastic will be utilised. In addition to high-quality instant coffee specialty like latte macchiato, three tea varieties and hot chocolate will be available in the new cup in the future. The Lufthansa Group's passenger airlines have established a target of totally eliminating single-use plastic and single-use aluminium on board by 2025.
An enhanced entertainment selection for children and teenagers is another new feature on Lufthansa long-distance flights. Future versions of the airline's "e-journals" media library will provide a wider range of age-appropriate reading options for children passengers in the Children's Media Box. It offers a huge selection of freely downloadable periodicals and magazines in many different languages. The younger travellers can occupy the time while waiting at the gate and throughout their flight by colouring pages. This is also helped by the new kid-friendly podcasts that are now offered without charge on short- and medium-haul flights through the FlyNet platform.
Passengers on Air India are now being surprised(Opens in a new browser tab)
For the summer, the kid-friendly in-flight entertainment programme has been enlarged. On long-haul flights, adolescent passengers have access to more than 50 films, TV shows and audio programmes. At the Lufthansa gates and playgrounds in Munich's Terminal 2 and Frankfurt's Terminal 1, kids can access free children's TV shows and audiobooks by scanning QR codes. This is particularly relevant during the summer months.
Air India Passengers Stranded Inside Plane for 2 Hours Due to Pilot Absence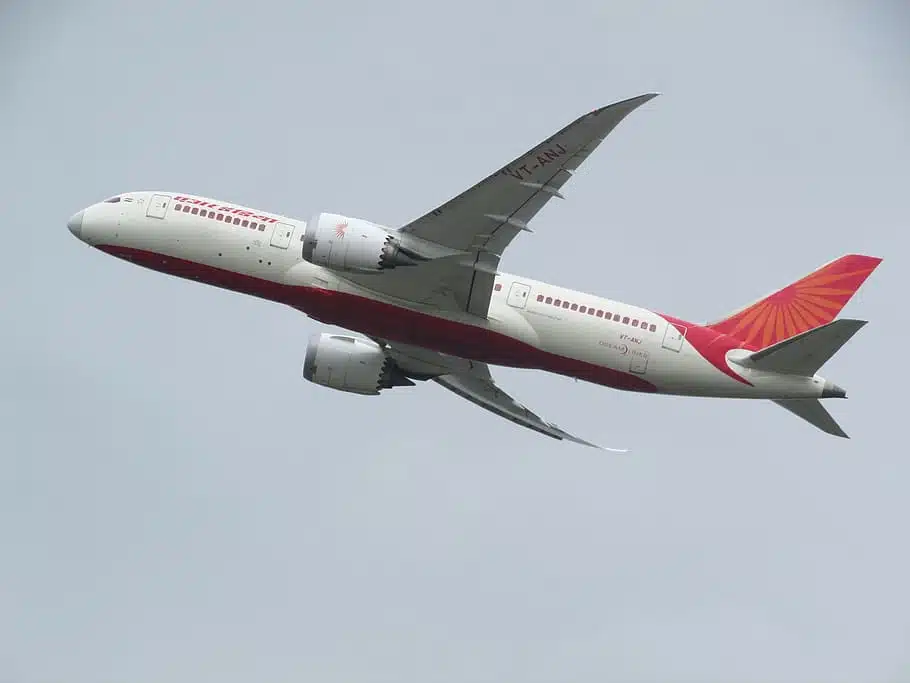 According to reports, over 100 passengers were forced to stay nearly two hours inside the aircraft on September 25 due to the absence of the pilot of Air India Flight AI853 from Delhi to Pune.
Delta passengers left stranded on Portuguese island and told them to Drink Water From Bathroom Faucets(Opens in a new browser tab)
The flight, which was supposed to leave at 7:10 p.m., took off at 9 p.m. and didn't land in Pune until nearly 11 p.m. Due to a lack of pilots, the delay left disgruntled passengers wondering why they had to wait two hours after boarding. Concerns regarding flight timeliness and passenger satisfaction have been brought up by this awful incident.
The flight crew gave short justifications for the delay to the passengers on board, citing "operational reasons." However, under criticism from furious passengers, they eventually acknowledged that the lack of pilots was to blame for the drawn-out departure.
Woman diverts flight after argument 'over wine'(Opens in a new browser tab)
Another passenger tweeted that, We were kept in flight for more than 1 hour because your pilot was not on time. This is really pathetic. No staff knew reason and inform passengers. It felt like kidnapped in suffocating environment. AI853- delhi to pune.
These flights are scheduled, claims a civil aviation expert who talked on the record. The result is that everything needs to be scrutinized and inspected in detail in advance. The passengers weren't adequately told about the reasons for the delay, he claims, which is worse.