Lufthansa Introduces 'Discover Airlines' and Reveals Stylish New Look for Its Leisure Fleet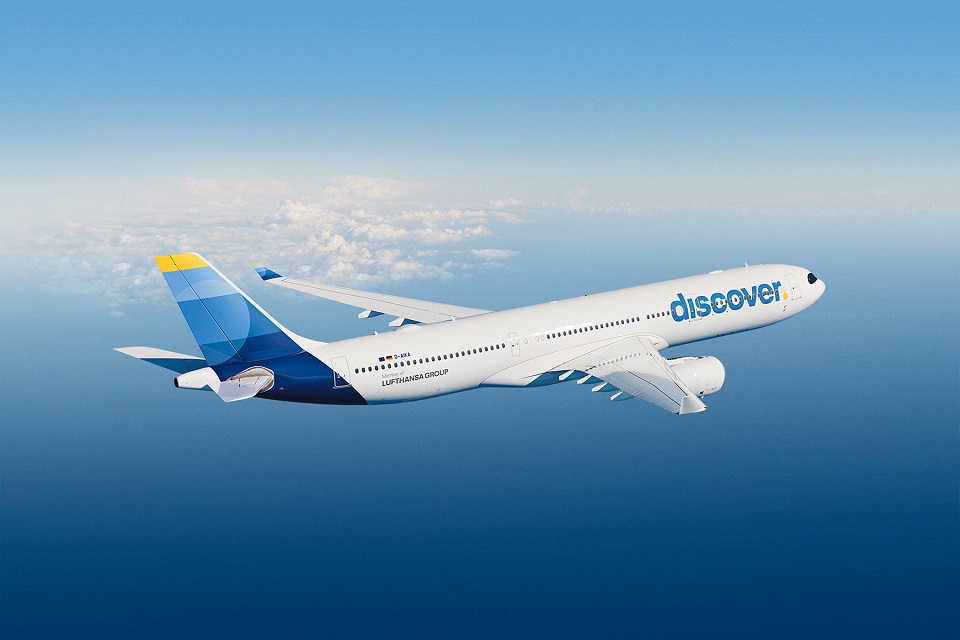 Eurowings Discover, a leisure airline part of the Lufthansa Group in Germany, has rebranded as Discover Airlines.
With the introduction of a new identity and livery, The first Airbus A320 will arrived in Frankfurt on Tuesday morning and will begin service on September 6, with customers travelling from Frankfurt to Palma de Mallorca.
"Decoding Flight Attendant Behaviors: Unveiling Clues to Pilot Concerns During Challenging Flights"(Opens in a new browser tab)
While the replacement of airport signage may take several weeks, the Eurowings Discover website will also receive a brand-new look on Wednesday. Even though new accessories, like a neck scarf and tie, will be introduced later this year, cabin personnel will continue to wear the same uniform.
The elimination of the "Eurowings" suffix, which signifies a break from the branding of its sister airline, is the most obvious alteration in this brand update. Instead, Discover Airlines has embraced a fresh, colourful look that perfectly captures the spirit of travel and exploration. With a colour scheme derived from vacation locales, the airline's new brand captures "the joy of travelling, discovering and rediscovering beautiful places and experiences." According to the official statement, the sun is symbolised by joyful yellow highlights, while various shades of blue stand in for the sky and the sea.
Lufthansa Increasing Pre-Order Meal Selection On Long-Haul Flights(Opens in a new browser tab)
The aircraft's tail is decorated with a pattern that are known as "skylines," horizontal stripes that are different colours of blue with a bright yellow stripe at the top. The distinctive yellow dot is also elegantly included in the design to ensure recognition and consistency.
This new brand identity will progressively be implemented, with aircraft getting the makeover during routine maintenance. Around 13 of Discover Airlines' fleet of about 28 jets will have this eye-catching new design by next summer.
EasyJet and Rolls-Royce hydrogen research project sets new world industry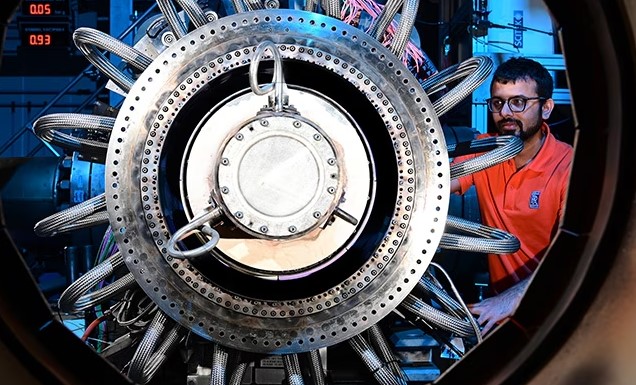 In its hydrogen research project, Rolls-Royce today announced the achievement of yet another significant milestone, a first for the entire world of industry.
In order to power a variety of aircraft, including those in the narrow-body market sector, starting in the mid-2030s, Rolls-Royce and its partner easyJet are dedicated to being at the forefront of the development of hydrogen combustion engine technology.
UK hydrogen alliance established to accelerate zero carbon aviation and bring an £34bn* annual benefit to the country(Opens in a new browser tab)
In collaboration with the German Aerospace Centre Deutsches Zentrum für Luft- und Raumfahrt (DLR) and the UK's Loughborough University, Rolls-Royce has now successfully demonstrated a crucial engine technology that represents an important step forward in the development of hydrogen as an aviation fuel.
Tests on a Pearl 700 engine running on 100% hydrogen at DLR in Cologne have demonstrated the fuel's ability to burn at circumstances that correspond to maximum take-off thrust.
The development of effective improved fuel spray nozzles to regulate combustion has been essential to that accomplishment. Given that hydrogen burns significantly hotter and faster than kerosene, this required considerable engineering problems to be overcome. A novel method that gradually blends air with hydrogen to control the fuel's reactivity allowed the new nozzles to regulate the flame location. The operability and emissions of the combustor met expectations, which is a positive outcome for Rolls-Royce.
Rolls-Royce and Gulfstream give wings to sustainable business aviation(Opens in a new browser tab)
Before the final full-pressure combustor tests were conducted at DLR Cologne, the individual nozzles were initially examined at intermediate pressure at Loughborough's freshly renovated test facilities and at DLR Cologne.
The hydrogen program's combustion component is now well understood as a result of these recent tests, but work is still being done on the systems that will deliver the fuel to the engine and combine those systems with an engine.
As Rolls-Royce and easyJet get ready for the next phase of testing, a full gas hydrogen ground test on a Pearl engine, they will now take the lessons learned from the Boscombe Down tests and apply them to the technologies tested at Loughborough and DLR. The next step will be a comprehensive ground test of a Pearl engine using liquid hydrogen; easyJet and Rolls-Royce both want to eventually fly with the technology.