Exploring the 5 Distinct Airport Traveler Types Recognized by British Airways – Which Category you are?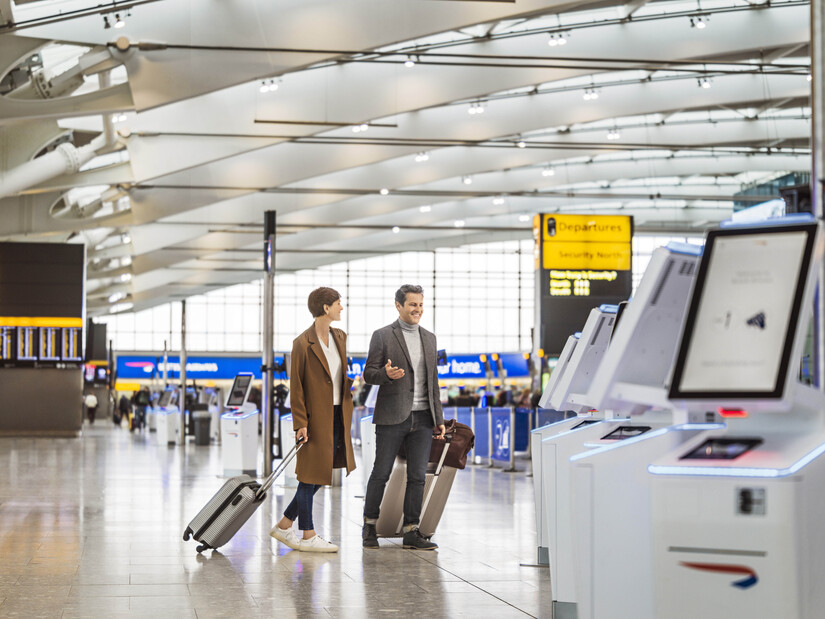 In a fascinating revelation, British Airways' latest survey has uncovered the intriguing phenomenon of travelers adopting distinct personas when navigating through airports. The survey, which polled a diverse range of individuals, indicates that a significant 54% of respondents embrace a new identity while making their way through the terminals.
There are 5 types airport travellers, according British airways such as airport ace, airport adventurer, Airport Athlete, Airport Ambler or on airport autopilot.
World's Best Airports of 2023(Opens in a new browser tab)
1.Airport Ace: According to the survey, 49% of respondents think they are a "Airport Ace," or totally prepared and in charge while travelling in a group. The research found that those from the East Midlands (59%) are more likely to take the lead and are most likely to assume the "Airport Ace" character. They are the most organised and take care of all the preparation for their trip. They will likely be spotted carrying their own fully prepared liquid bags as well as extras for the other members of their group.
2.Airport Autopilot: 43% of British people claimed they follow directions on "Airport Autopilot," content to take a backseat and allow someone else lead at the airport, with people from the East of England being the most accepting of being guided. These travellers often travel at the rear, constantly follow the leader, and rarely stray from the group. As they hand it off to the "Airport Ace," they frequently have no idea even where their gate is.
Spirit Airlines Launches Charleston, S.C., Flights(Opens in a new browser tab)
3.Airport Athlete: 15% of tourists claimed they felt like "Airport Athletes," treating the airport as a venue for competitive sport. Travelers from Northern Ireland (22%) identified most strongly with the "Airport Athlete" persona, who strives to board and disembark aircraft first and be the first to claim their bags after arriving. Airport athletes are frequently observed racing through crowds and are always on the go. They continually scan the lineups to figure out how to jump ahead and spend as little time lingering in the airport as possible.
4.Airport Adventurer: According to 8% of passengers, they consider themselves to be "Airport Adventurers," who are willing to stray from the crowd and spend a lot of time exploring the airport, going to the terminal's cafes and stores, and seeing what's nearby. In order to fully enjoy an airport experience without being distracted by their travelling companions, airport adventures are typically undertaken by solo travellers who are not frequently observed in groups. They're most likely to return with a brand-new device they discovered while exploring the airport.
What impact of air pressure on airplanes?(Opens in a new browser tab)
5.Airport Ambler: Meanwhile, 4% of those polled stated they would identify as "Airport Amblers," who have the most laid-back attitude towards flying, take their time getting to the plane, and frequently board it last. According to the report, Scots are the greatest airport amblers, with 10% of respondents indicating this character appeals to them. They are the ones who will pause for the essential holiday photo in front of the jet, occasionally holding up the rest of their group, as they don't typically rush.
EasyJet and Rolls-Royce hydrogen research project sets new world industry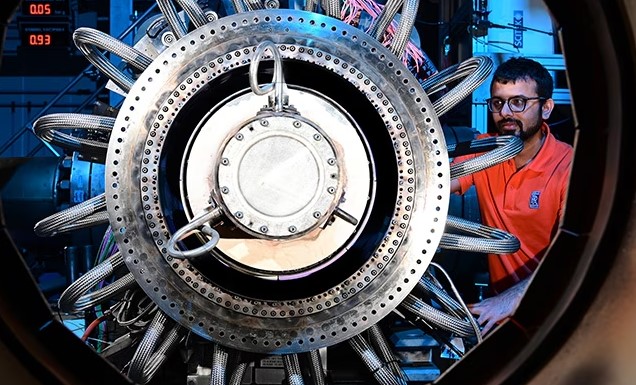 In its hydrogen research project, Rolls-Royce today announced the achievement of yet another significant milestone, a first for the entire world of industry.
In order to power a variety of aircraft, including those in the narrow-body market sector, starting in the mid-2030s, Rolls-Royce and its partner easyJet are dedicated to being at the forefront of the development of hydrogen combustion engine technology.
UK hydrogen alliance established to accelerate zero carbon aviation and bring an £34bn* annual benefit to the country(Opens in a new browser tab)
In collaboration with the German Aerospace Centre Deutsches Zentrum für Luft- und Raumfahrt (DLR) and the UK's Loughborough University, Rolls-Royce has now successfully demonstrated a crucial engine technology that represents an important step forward in the development of hydrogen as an aviation fuel.
Tests on a Pearl 700 engine running on 100% hydrogen at DLR in Cologne have demonstrated the fuel's ability to burn at circumstances that correspond to maximum take-off thrust.
The development of effective improved fuel spray nozzles to regulate combustion has been essential to that accomplishment. Given that hydrogen burns significantly hotter and faster than kerosene, this required considerable engineering problems to be overcome. A novel method that gradually blends air with hydrogen to control the fuel's reactivity allowed the new nozzles to regulate the flame location. The operability and emissions of the combustor met expectations, which is a positive outcome for Rolls-Royce.
Rolls-Royce and Gulfstream give wings to sustainable business aviation(Opens in a new browser tab)
Before the final full-pressure combustor tests were conducted at DLR Cologne, the individual nozzles were initially examined at intermediate pressure at Loughborough's freshly renovated test facilities and at DLR Cologne.
The hydrogen program's combustion component is now well understood as a result of these recent tests, but work is still being done on the systems that will deliver the fuel to the engine and combine those systems with an engine.
As Rolls-Royce and easyJet get ready for the next phase of testing, a full gas hydrogen ground test on a Pearl engine, they will now take the lessons learned from the Boscombe Down tests and apply them to the technologies tested at Loughborough and DLR. The next step will be a comprehensive ground test of a Pearl engine using liquid hydrogen; easyJet and Rolls-Royce both want to eventually fly with the technology.