Lufthansa to Launch Flights to Minneapolis & Raleigh from Frankfurt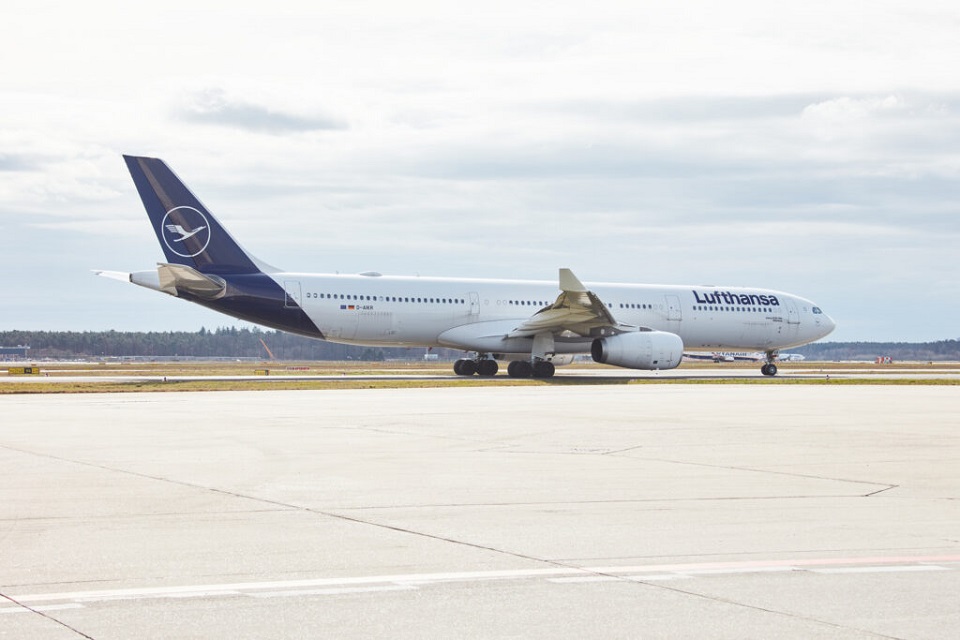 Next summer, Lufthansa will begin operations in Minnesota for the first time, operating a year-round route between Minneapolis-St. Paul International Airport (MSP) and the airline's Frankfurt (FRA) hub in Germany. As of June 4, 2024, Lufthansa will be the 18th airline serving MSP and the first new trans-Atlantic airline to arrive at the airport in more than four years.
With a three-class configuration of business, premium economy, and economy, Lufthansa will operate the MSP-FRA route five days a week (Monday, Tuesday, Thursday, Saturday, and Sunday) using a Boeing 787-9 Dreamliner aircraft. Beginning on September 13, tickets for the flights will be available.
Lufthansa Increasing Pre-Order Meal Selection On Long-Haul Flights(Opens in a new browser tab)
At 11:10 a.m., the Frankfurt-bound flight will take off, landing in Minneapolis at 1:15 p.m. The flight from MSP departs at 3:15 pm and returns to Frankfurt at 6:40 am on the following day. Dates and timings are local. Passengers traveling to Frankfurt will have connectivity choices with the flight's early morning arrival, including flights to India and East Africa, which are in higher demand from Minneapolis-St. Paul. The Twin Cities currently have the fourth-highest demand in the United States for travel to East Africa, after Washington, D.C., New York, and Chicago.
Additionally In 2024, Lufthansa will launch nonstop service to Frankfurt, providing travellers in the Triangle with simple access to Germany and beyond with quick connections to Europe, the Middle East, India, Africa, and more.
Lufthansa To Pay Greek Boy And Mother ₹4.5L For Denying Boarding(Opens in a new browser tab)
Beginning on June 6, 2024, the Frankfurt service will run five days a week on an A330-300. In addition to United Airlines and Air Canada, Frankfurt serves as a hub for the Lufthansa Group, the biggest airline company in Europe.
Frankfurt will be the eighth foreign location served by RDU's 16th airline, Lufthansa. In 2023, RDU has added 46 new routes and 21 new destinations. The Lufthansa flight is anticipated to have a 25-year economic impact on North Carolina of about $3.3 billion.
EasyJet and Rolls-Royce hydrogen research project sets new world industry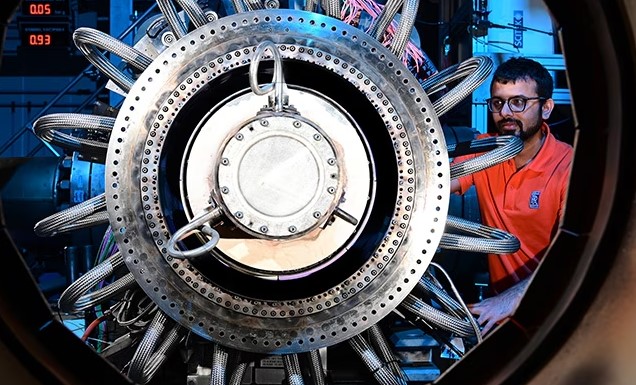 In its hydrogen research project, Rolls-Royce today announced the achievement of yet another significant milestone, a first for the entire world of industry.
In order to power a variety of aircraft, including those in the narrow-body market sector, starting in the mid-2030s, Rolls-Royce and its partner easyJet are dedicated to being at the forefront of the development of hydrogen combustion engine technology.
UK hydrogen alliance established to accelerate zero carbon aviation and bring an £34bn* annual benefit to the country(Opens in a new browser tab)
In collaboration with the German Aerospace Centre Deutsches Zentrum für Luft- und Raumfahrt (DLR) and the UK's Loughborough University, Rolls-Royce has now successfully demonstrated a crucial engine technology that represents an important step forward in the development of hydrogen as an aviation fuel.
Tests on a Pearl 700 engine running on 100% hydrogen at DLR in Cologne have demonstrated the fuel's ability to burn at circumstances that correspond to maximum take-off thrust.
The development of effective improved fuel spray nozzles to regulate combustion has been essential to that accomplishment. Given that hydrogen burns significantly hotter and faster than kerosene, this required considerable engineering problems to be overcome. A novel method that gradually blends air with hydrogen to control the fuel's reactivity allowed the new nozzles to regulate the flame location. The operability and emissions of the combustor met expectations, which is a positive outcome for Rolls-Royce.
Rolls-Royce and Gulfstream give wings to sustainable business aviation(Opens in a new browser tab)
Before the final full-pressure combustor tests were conducted at DLR Cologne, the individual nozzles were initially examined at intermediate pressure at Loughborough's freshly renovated test facilities and at DLR Cologne.
The hydrogen program's combustion component is now well understood as a result of these recent tests, but work is still being done on the systems that will deliver the fuel to the engine and combine those systems with an engine.
As Rolls-Royce and easyJet get ready for the next phase of testing, a full gas hydrogen ground test on a Pearl engine, they will now take the lessons learned from the Boscombe Down tests and apply them to the technologies tested at Loughborough and DLR. The next step will be a comprehensive ground test of a Pearl engine using liquid hydrogen; easyJet and Rolls-Royce both want to eventually fly with the technology.