SWISS to enlarge Premium Economy cabin Layout for its New Airbus A350-900 Fleet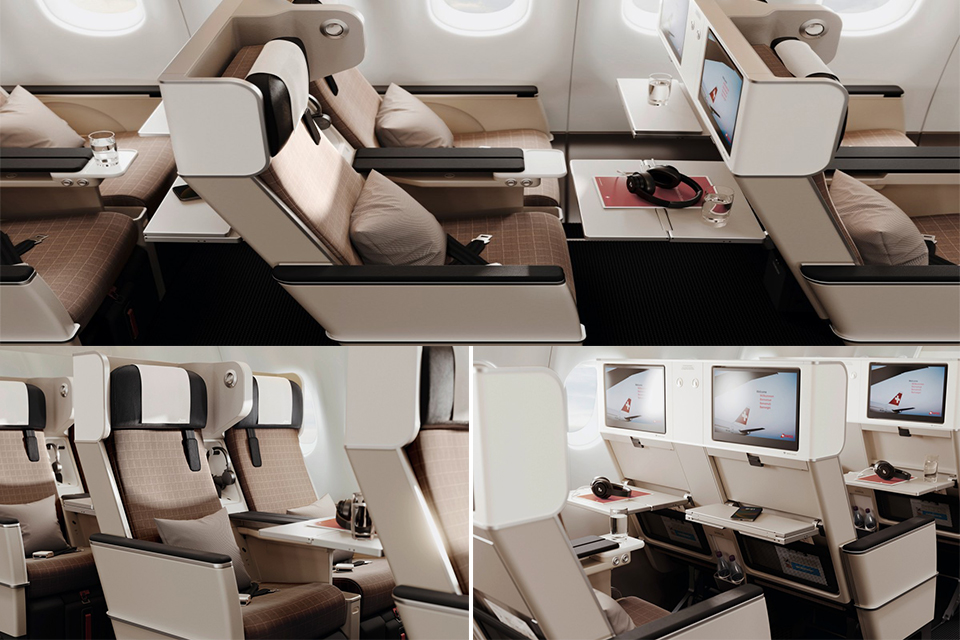 SWISS has completed the cabin layout for the next long-haul twinjet, determining how many seats would be available in each cabin class. SWISS' latest Airbus A350-900s will carry 242 passengers. And, with 38 seats, its Premium Economy Class will be larger than those on its existing long-haul aircraft types, reflecting a growing demand for such premium leisure air travel.
Turkish Airlines Soars to New Heights with Order for 10 Airbus A350 Jets(Opens in a new browser tab)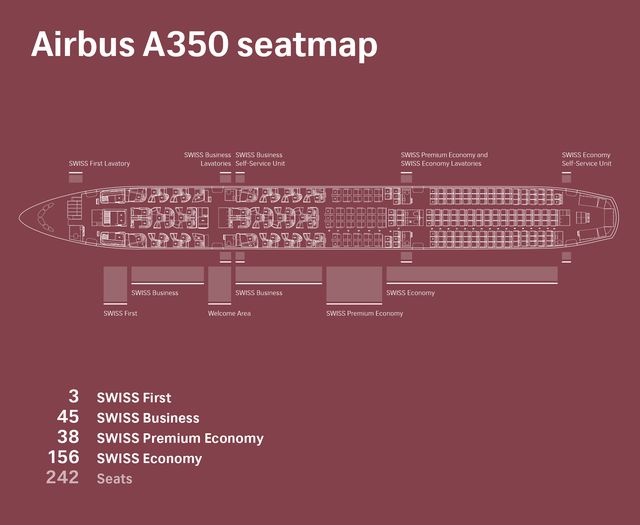 It is starting to take shape how the Airbus A350-900 will be included into Swiss International Air Lines' (SWISS) fleet starting in 2025. The largest airline in Switzerland has finally completed the requirements for the passenger cabins of the brand-new long-haul twinjets, marking another significant development in the project to date.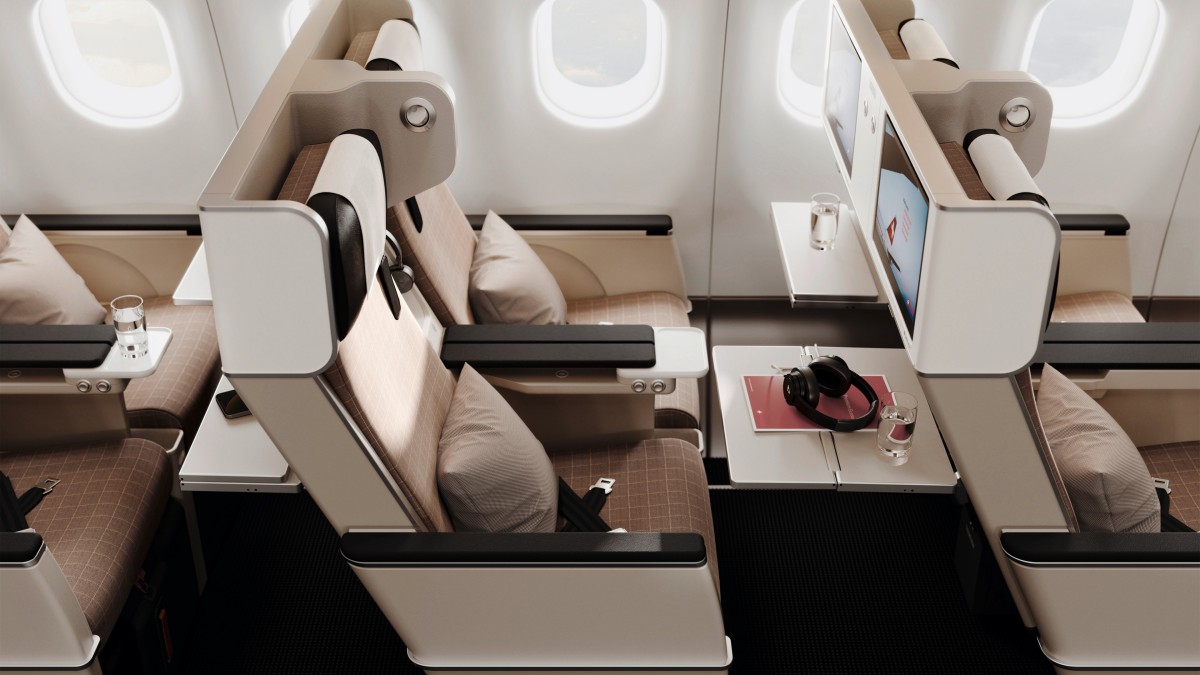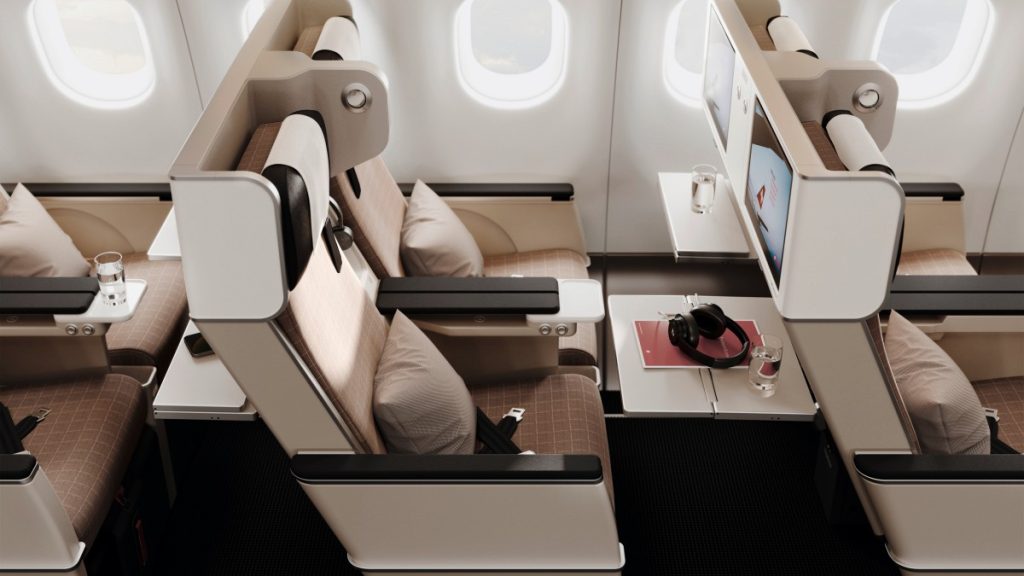 As a result, SWISS has decided on the size of each seating cabin as well as its aisles, galleys, and seat arrangements. It has also decided on the number of seats that will be offered in each class of travel. The new 'SWISS Senses' cabin concept, which will provide SWISS passengers with an entirely new and more individualized air travel experience, will also be available on the new Airbus A350-900 aircraft.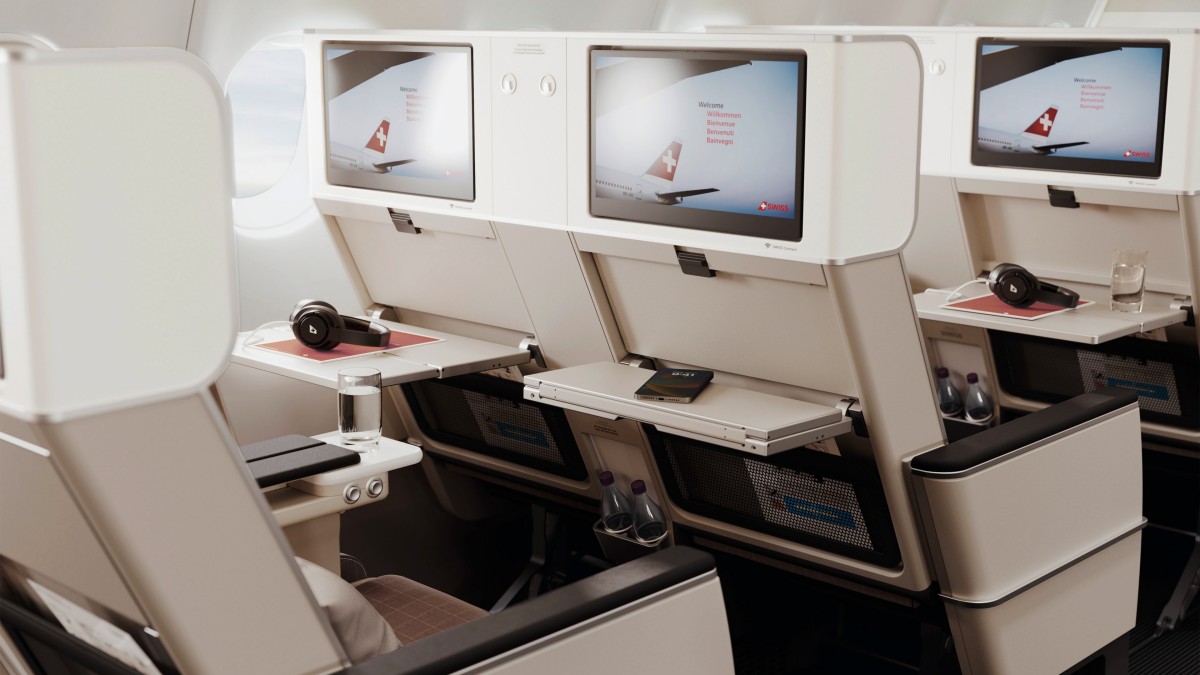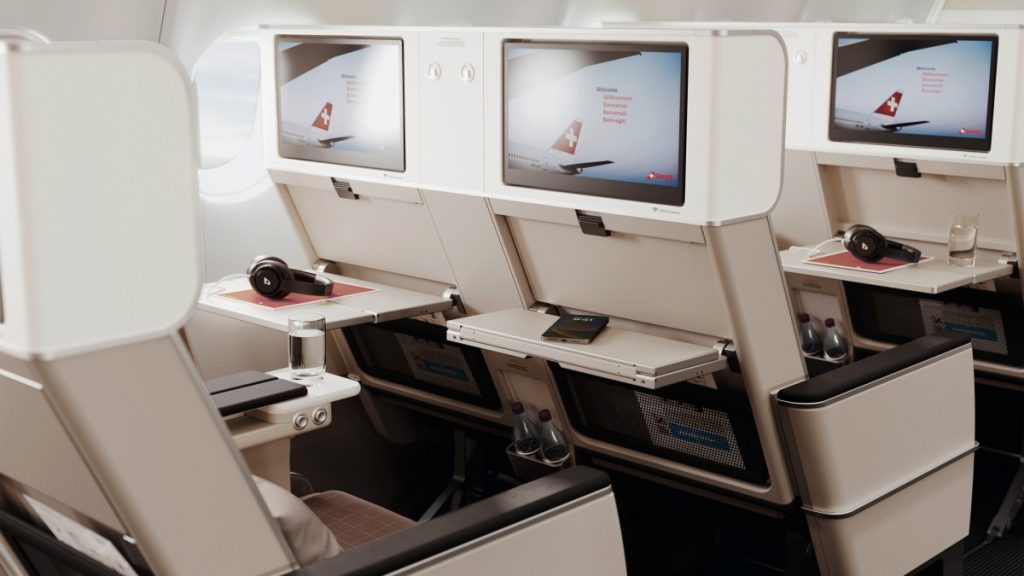 Three passengers will travel in First Class, 45 in Business Class, 38 in Premium Economy Class, and 156 in Economy Class, for a total of 242 passengers aboard the new SWISS Airbus A350-900.
Lufthansa Increasing Pre-Order Meal Selection On Long-Haul Flights(Opens in a new browser tab)
The Premium Economy Class on the Airbus A350-900 will have 38 seats, which is a significant increase above the number of seats on SWISS's current long-haul aircraft. The largest airline in Switzerland is responding to the rising demand for premium air travel, particularly among leisure passengers, by expanding Premium Economy.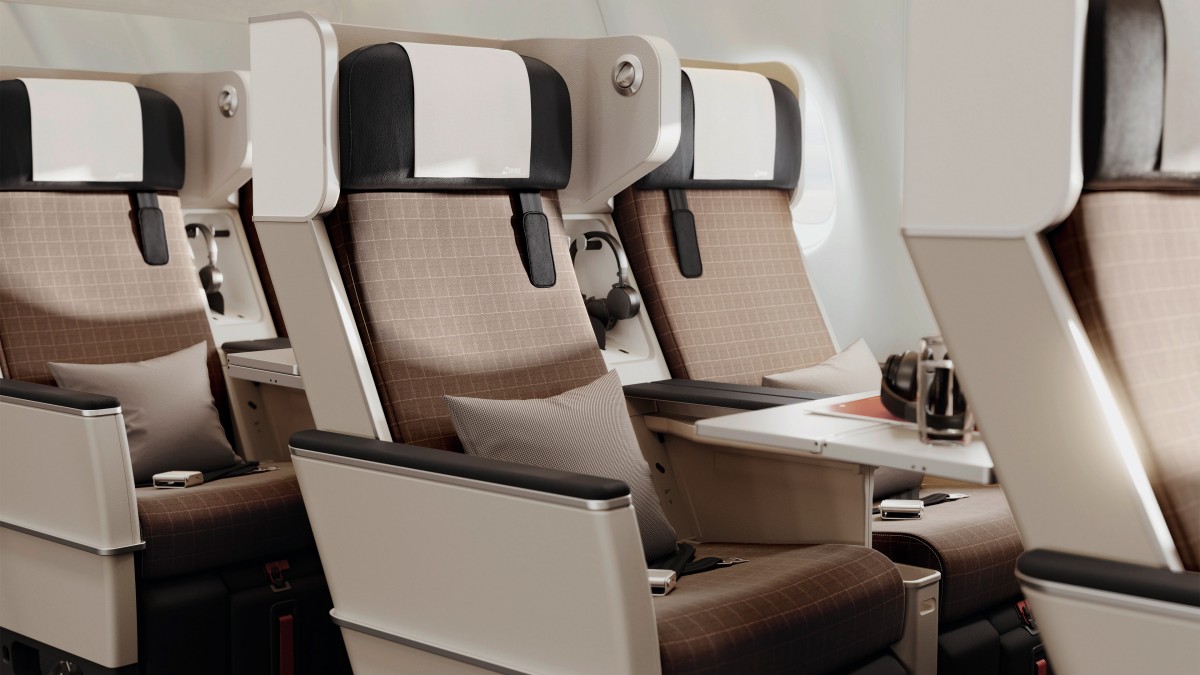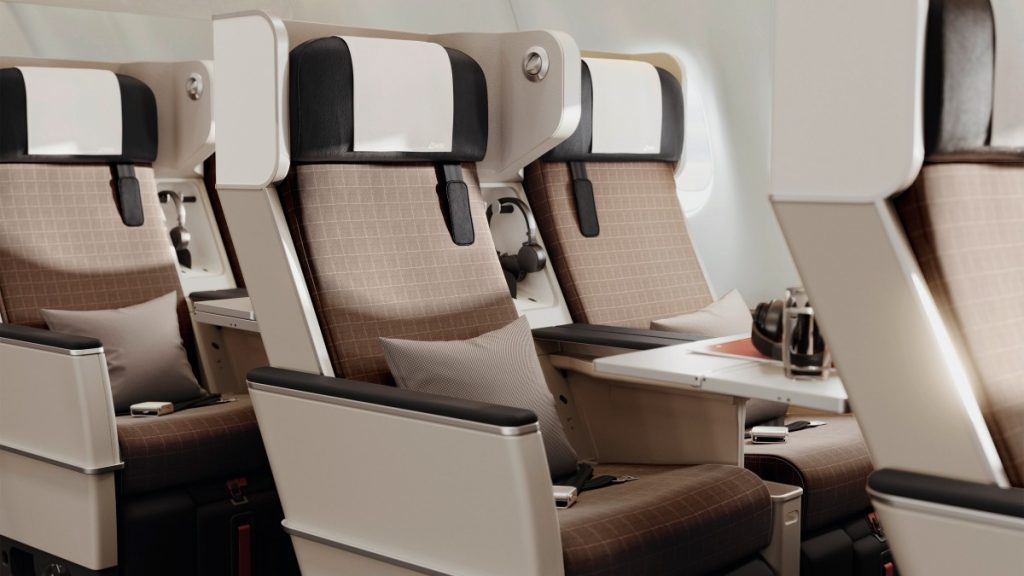 Five Airbus A350-900 aircraft will be delivered to SWISS over time beginning in 2025. The four surviving four-engine Airbus A340-300s of the company will be replaced over time by the new long-haul twinjets. The most sophisticated and fuel-effective long-haul aircraft of its class is the A350. It is also less than half as loud as its predecessor and emits about 25% less carbon dioxide. Additionally, the A350-900 uses just 2.5 liters of fuel per passenger for every 100 km on average.
Air India Passengers Stranded Inside Plane for 2 Hours Due to Pilot Absence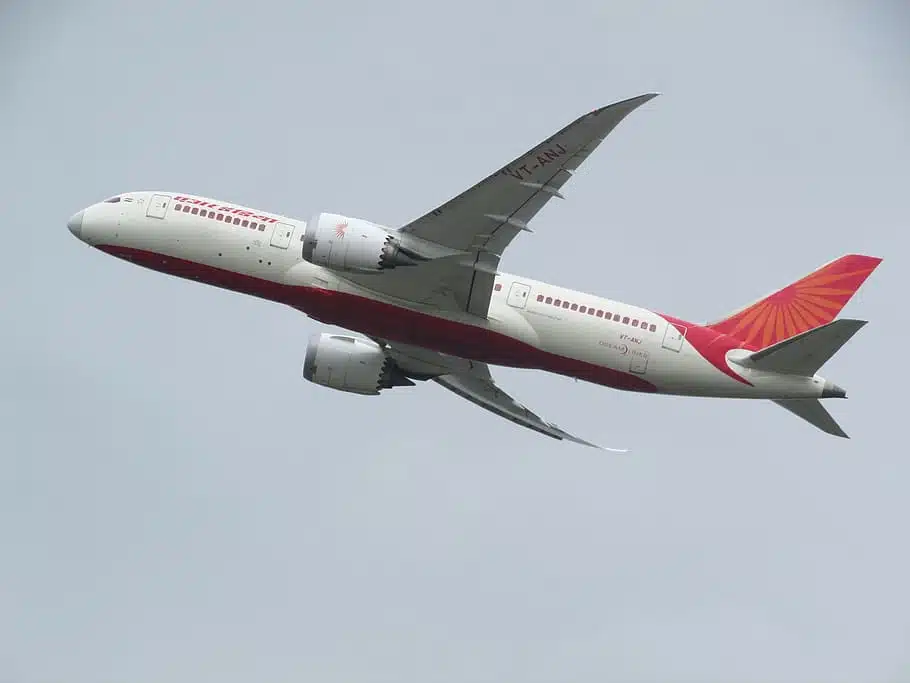 According to reports, over 100 passengers were forced to stay nearly two hours inside the aircraft on September 25 due to the absence of the pilot of Air India Flight AI853 from Delhi to Pune.
Delta passengers left stranded on Portuguese island and told them to Drink Water From Bathroom Faucets(Opens in a new browser tab)
The flight, which was supposed to leave at 7:10 p.m., took off at 9 p.m. and didn't land in Pune until nearly 11 p.m. Due to a lack of pilots, the delay left disgruntled passengers wondering why they had to wait two hours after boarding. Concerns regarding flight timeliness and passenger satisfaction have been brought up by this awful incident.
The flight crew gave short justifications for the delay to the passengers on board, citing "operational reasons." However, under criticism from furious passengers, they eventually acknowledged that the lack of pilots was to blame for the drawn-out departure.
Woman diverts flight after argument 'over wine'(Opens in a new browser tab)
Another passenger tweeted that, We were kept in flight for more than 1 hour because your pilot was not on time. This is really pathetic. No staff knew reason and inform passengers. It felt like kidnapped in suffocating environment. AI853- delhi to pune.
These flights are scheduled, claims a civil aviation expert who talked on the record. The result is that everything needs to be scrutinized and inspected in detail in advance. The passengers weren't adequately told about the reasons for the delay, he claims, which is worse.