Frontier Airlines new policy, passengers must drop-off their bags 60 minutes before Flight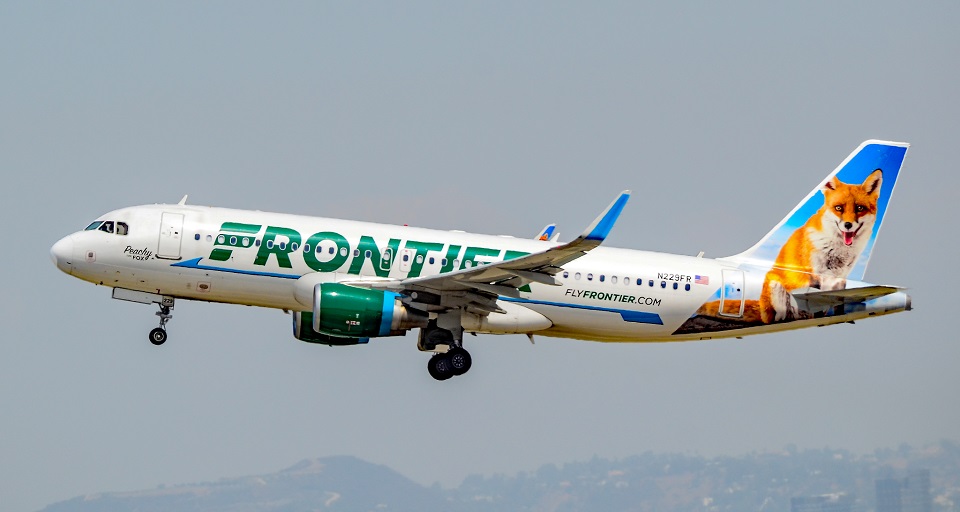 Beginning on August 16, Frontier Airlines will begin closing its check-in desks sooner. The airline announced in Twitter that all check-in and bag drop locations across its network will close 60 minutes before to departure. Currently, the majority of Frontier places keep those amenities open until 45 minutes before departure for domestic flights.
Frontier Airlines announces new non-stop flights(Opens in a new browser tab)
The statement stated that "We remain dedicated to getting you and your bags to your destination without delay."
Due to the change, Frontier carriers customers will now need to arrive earlier than most other major U.S. carriers.
Passengers' reactions differed, with some stating they thought the action was intended to increase the number of passengers using the app and others calling it a "money-making scheme."
"I believe that you are attempting to encourage individuals to check in via the app, which is OK. But what about those who, like members of the military, receive free checked baggage? a user asked. "Since they must visit the agent counter, will you make it simpler for them to check in with their bags on your app?"
British Airways adds 4 new Short-Haul Routes From London Heathrow(Opens in a new browser tab)
This is certainly a money-making strategy, so more individuals will need to purchase alternative flights when they miss the check-in window, another user commented. They may want to raise their workforce numbers if 45 minutes is insufficient.
Travel experts advised giving yourself at least 90 minutes to get around the airport before your trip if you were flying domestically. For foreign trips, they typically increase that advice to two to three hours.
EasyJet and Rolls-Royce hydrogen research project sets new world industry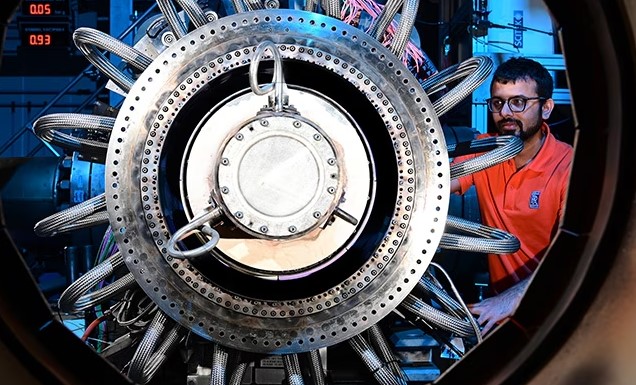 In its hydrogen research project, Rolls-Royce today announced the achievement of yet another significant milestone, a first for the entire world of industry.
In order to power a variety of aircraft, including those in the narrow-body market sector, starting in the mid-2030s, Rolls-Royce and its partner easyJet are dedicated to being at the forefront of the development of hydrogen combustion engine technology.
UK hydrogen alliance established to accelerate zero carbon aviation and bring an £34bn* annual benefit to the country(Opens in a new browser tab)
In collaboration with the German Aerospace Centre Deutsches Zentrum für Luft- und Raumfahrt (DLR) and the UK's Loughborough University, Rolls-Royce has now successfully demonstrated a crucial engine technology that represents an important step forward in the development of hydrogen as an aviation fuel.
Tests on a Pearl 700 engine running on 100% hydrogen at DLR in Cologne have demonstrated the fuel's ability to burn at circumstances that correspond to maximum take-off thrust.
The development of effective improved fuel spray nozzles to regulate combustion has been essential to that accomplishment. Given that hydrogen burns significantly hotter and faster than kerosene, this required considerable engineering problems to be overcome. A novel method that gradually blends air with hydrogen to control the fuel's reactivity allowed the new nozzles to regulate the flame location. The operability and emissions of the combustor met expectations, which is a positive outcome for Rolls-Royce.
Rolls-Royce and Gulfstream give wings to sustainable business aviation(Opens in a new browser tab)
Before the final full-pressure combustor tests were conducted at DLR Cologne, the individual nozzles were initially examined at intermediate pressure at Loughborough's freshly renovated test facilities and at DLR Cologne.
The hydrogen program's combustion component is now well understood as a result of these recent tests, but work is still being done on the systems that will deliver the fuel to the engine and combine those systems with an engine.
As Rolls-Royce and easyJet get ready for the next phase of testing, a full gas hydrogen ground test on a Pearl engine, they will now take the lessons learned from the Boscombe Down tests and apply them to the technologies tested at Loughborough and DLR. The next step will be a comprehensive ground test of a Pearl engine using liquid hydrogen; easyJet and Rolls-Royce both want to eventually fly with the technology.