Turkish Airlines Soars to New Heights with Order for 10 Airbus A350 Jets
Turkish Airlines has announced a major investment in its aircraft fleet through the purchase of 10 brand-new A350 aircraft from Airbus. According to a public disclosure made to the Istanbul Stock Exchange. 
Condor Soars to New Heights with Arrival of Ninth Airbus A330neo and Fleet Expansion(Opens in a new browser tab)
The new purchase, which is expected to be fulfilled between 2025 and 2027, is in line with the airline's growth goals, the statement claims. The company's rapid expansion ambitions are well-aligned with this significant development for Turkish Airlines. The world's most advanced and effective widebody aircraft is thought to be the A350-900. With new levels of comfort and efficiency, it is a leading in the 300-410 seater category.
According to a company official, Turkish Airlines now has 14 A350-900s and 20 Boeing 787-9 Dreamliners, which are the European jet's major competitors in the long-range, widebody market.
Boeing front-runner to secure order for widebody jet from IndiGo(Opens in a new browser tab)
Turkish Airlines' selection of the A350-900 demonstrates its dedication to excellence. One of the most modern and effective widebody aircraft in the world, the A350-900, is well-acknowledged. It is renowned for its exceptional comfort and fuel efficiency, making it a great option for lengthy flights.
Turkish Airlines' competitive position is strengthened by this investment, particularly in the 300-410 seater segment. The airline will stand out in the market and draw customers looking for an exceptional travel experience with the A350-900's reputation for efficiency and comfort.
With this latest procurement of 10 additional A350s, Turkish Airlines solidifies its commitment to staying at the forefront of modern aviation, offering passengers exceptional travel experiences while meeting the demands of its growing global network. This strategic move positions Turkish Airlines as a formidable player in the ever-evolving aviation industry.
Air India Passengers Stranded Inside Plane for 2 Hours Due to Pilot Absence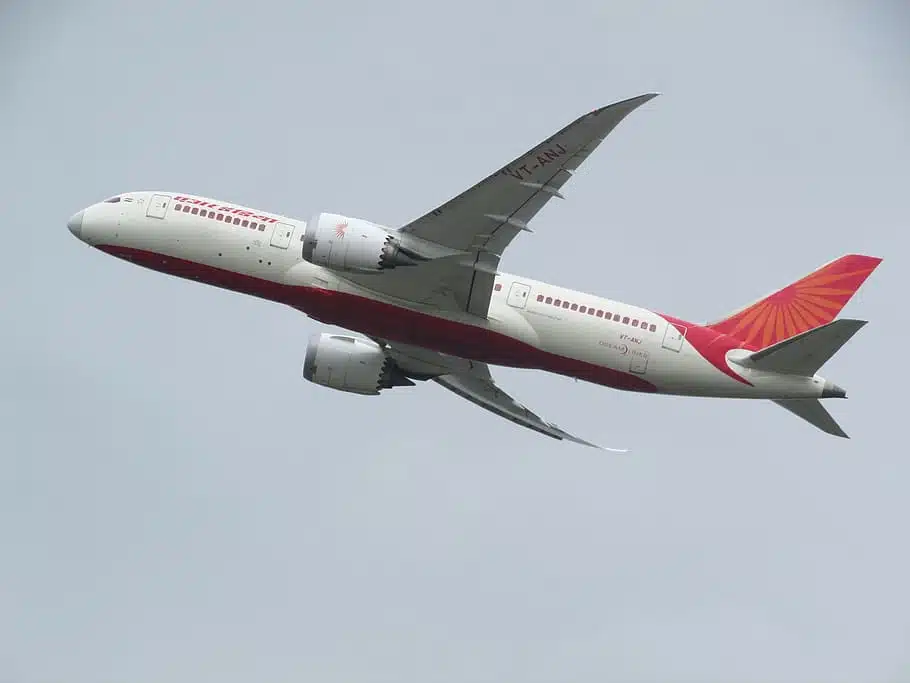 According to reports, over 100 passengers were forced to stay nearly two hours inside the aircraft on September 25 due to the absence of the pilot of Air India Flight AI853 from Delhi to Pune.
Delta passengers left stranded on Portuguese island and told them to Drink Water From Bathroom Faucets(Opens in a new browser tab)
The flight, which was supposed to leave at 7:10 p.m., took off at 9 p.m. and didn't land in Pune until nearly 11 p.m. Due to a lack of pilots, the delay left disgruntled passengers wondering why they had to wait two hours after boarding. Concerns regarding flight timeliness and passenger satisfaction have been brought up by this awful incident.
The flight crew gave short justifications for the delay to the passengers on board, citing "operational reasons." However, under criticism from furious passengers, they eventually acknowledged that the lack of pilots was to blame for the drawn-out departure.
Woman diverts flight after argument 'over wine'(Opens in a new browser tab)
Another passenger tweeted that, We were kept in flight for more than 1 hour because your pilot was not on time. This is really pathetic. No staff knew reason and inform passengers. It felt like kidnapped in suffocating environment. AI853- delhi to pune.
These flights are scheduled, claims a civil aviation expert who talked on the record. The result is that everything needs to be scrutinized and inspected in detail in advance. The passengers weren't adequately told about the reasons for the delay, he claims, which is worse.