Condor Soars to New Heights with Arrival of Ninth Airbus A330neo and Fleet Expansion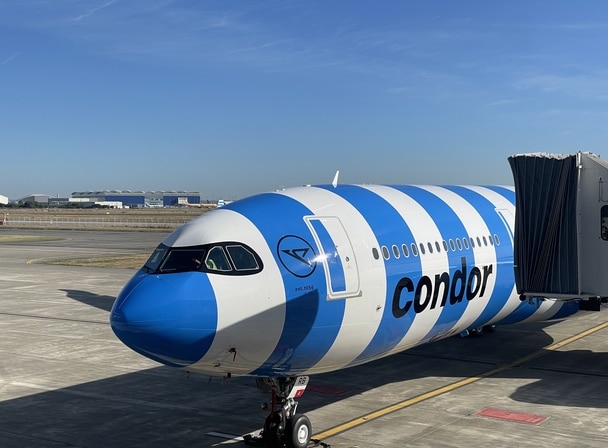 Another significant event is marked by the Airbus A330neo D-ANRB, the ninth brand-new A330neo that Condor has received. On Saturday morning at 11:04, a flight from Toulouse bearing the registration D-ANRB touched down at Frankfurt Airport. The inaugural commercial flight is scheduled to arrive in Canada at the end of the next week.
EasyJet launches flights for the first time to Cairo, Egypt(Opens in a new browser tab)
As a result, Condor has received half of the long-haul fleet that was ordered after beginning to receive one aircraft per month as scheduled since the end of 2022. The newest member of the fleet and an A330neo carrying the "Sea" livery were delivered for the first time. This completes the long-haul fleet's color palette and going forward, travelers will fly in the shades "Island," "Beach," and "Sea" to the most breathtaking locations on earth.
According to Christian Schmitt, Chief Operations Officer and Accountable Manager Condor, "We have already been able to fleet half of the 18 aircraft ordered with the current aircraft thanks to the great commitment of our Condor team, the well-rehearsed cooperation with Airbus, the suppliers, and the authorities." The comfort, design, and facilities of the new long-haul aircraft have received positive praise. We are honoured to be able to provide our customers with a brand-new Condor border experience with this and to begin using the A330neo on all long-distance flights in 2024.
Azerbaijan Airlines orders 12 A320neo(Opens in a new browser tab)
In order to replace the present B767 fleet entirely by 2024, Condor aims to receive a total of 18 new long-haul aircraft as part of its overall long-haul fleet renewal programme. The three aircraft colors—"Island"-green, "Beach"-sand, and "Sea"-blue—will be flown in equal numbers. Up to five further purchase options for an A330neo have also been approved by the Supervisory Board, although no orders have been placed as of yet. The next A330neo will also be delivered at the end of this month in the "Sea" color.
Condor's short- and medium-haul fleet will be replaced by 41 brand-new A32Xneo aircraft, including 13 A320neo and 28 A321neo, when the long-haul fleet renewal is finished. The present Airbus A320/1 and Boeing 757 aircraft will be replaced. In 2024 and 2025, 14 aeroplanes will be delivered in total. As a result of the fleet renewal programme, the Condor fleet will eventually increase overall.
"10 best Places to Visit in Singapore: From Iconic Landmarks to Natural Wonders"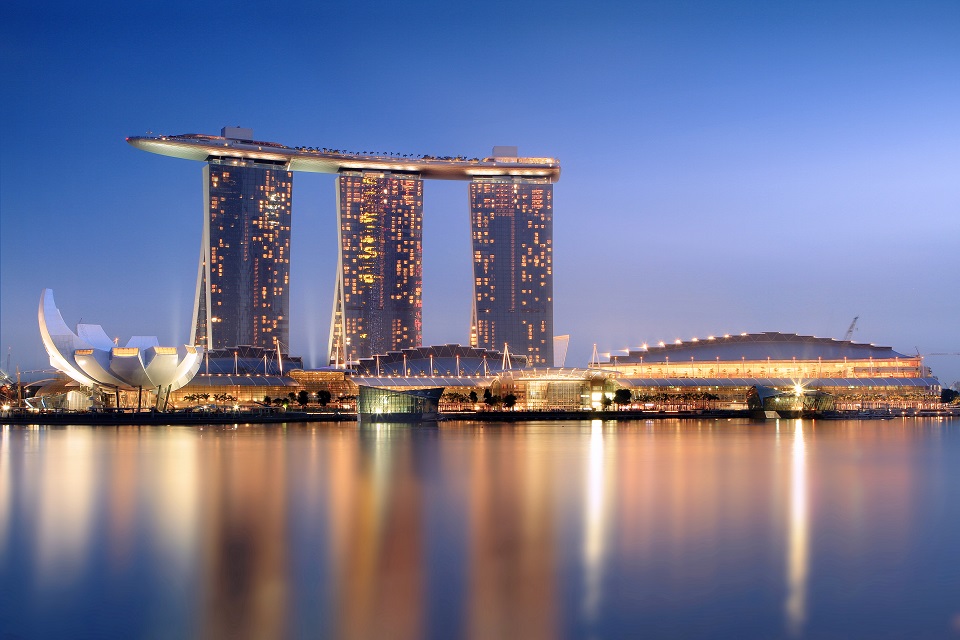 Here are 10 of the best places to visit in Singapore:
1.Marina Bay Sands –
This iconic hotel and entertainment complex offers stunning views of the city skyline from its rooftop infinity pool. An integrated resort that has it all: a luxury hotel, restaurants, an endless collection of shops, a convention center that is one of the largest in Asia, theater, an ArtScience Museum and other entertainment centers. It also has an indoor skating rink made with synthetic ice.
2.Gardens by the Bay –
A beautiful park with futuristic supertrees, a flower dome, and a cloud forest. It is a relatively new addition to Singapore's tourist attractions, but gardeners won't want to miss going there. It consists of three gardens: Bay South, the largest garden, which features tropical horticulture and has tree-like structures up to 50 metres (160 feet) high that dominate the Gardens' landscape. Bay Central, a garden with a waterfront walk that will eventually connect the other two gardens, Bay East, which is opening in phases as sections are completed.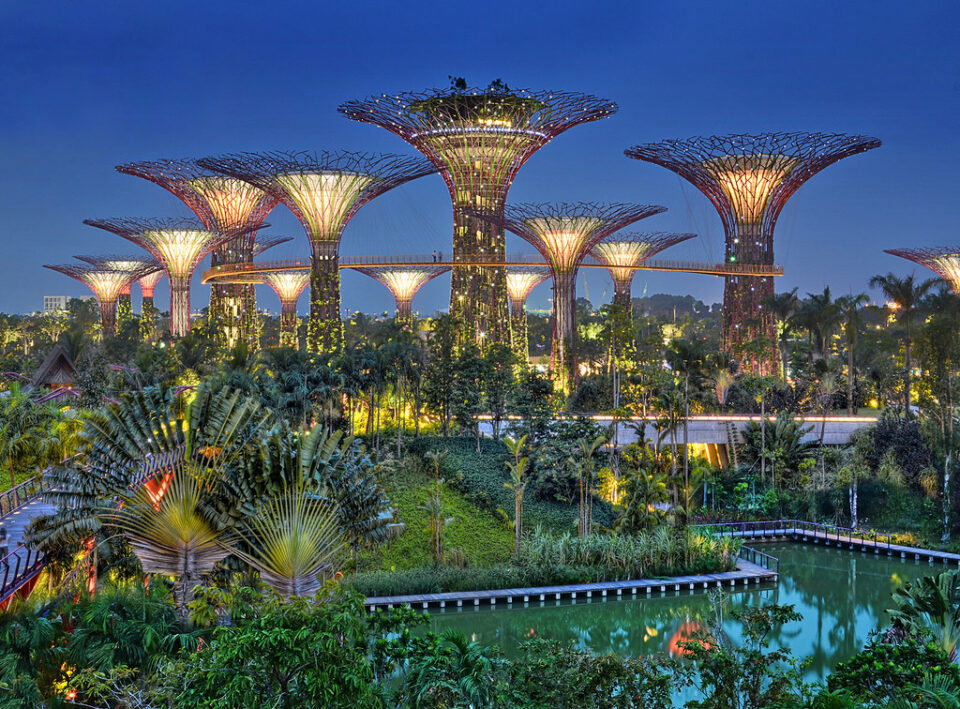 3.Sentosa Island is a popular holiday spot with sights like Universal Studios, the S.E.A. Aquarium, and the Skyline Luge. Free volleyball courts are available at this beach, along with water activities like kayaking and skimboarding. There are a lot more beaches on Sentosa Island, and there also an aquarium there where you may enjoy with dolphin swimming.
4. A UNESCO World is the Singapore Botanic Gardens are a heritage site with more than 10,000 different plant types. The Singapore Botanic Gardens' most popular part, the National Orchid Garden, is the only one that costs admission, making it the perfect destination for people on a strict budget. The park features more than 60,000 different species of plants and animals, including the first children's garden in the world. For the most daring, there are other activities like trapeze and water-powered jet packs available.
5.Chinatown is a thriving neighbourhood that is home to several restaurants, shops, and historic temples. Visitors to the Chinese Heritage Centre are attracted by the imposing and beautiful Sri Mariamman Hindu temple. The Buddha Tooth Relic temple is a further sight in Chinatown that is well worth visiting. If you are an early riser, make sure to attend the morning drum ceremony.
6.Clarke Quay is a thriving riverfront community with a range of bars, restaurants, and entertainment facilities. The quay at the mouth of the Singapore River, one of Singapore's most well-known tourist attractions, functioned as the city's commercial hub in the late 19th century. Today, it still bustles and hustling, but with a different kind of business: fashionable cafes, unique stores, pushcart vendors, and more, all of which combine Asian and European influences.
7.The Merlion, a popular tourist destination, is home to a mythological creature with a lion's head and a fish's body. The park is located close to the mouth of the Singapore River and provides amazing views of the Marina Bay Sands and the city skyline. Visitors can snap photos with the 8.6-meter-tall and more than 70-ton Merlion monument. When the monument sprays water out of its mouth into the harbour, it creates a stunning spectacle.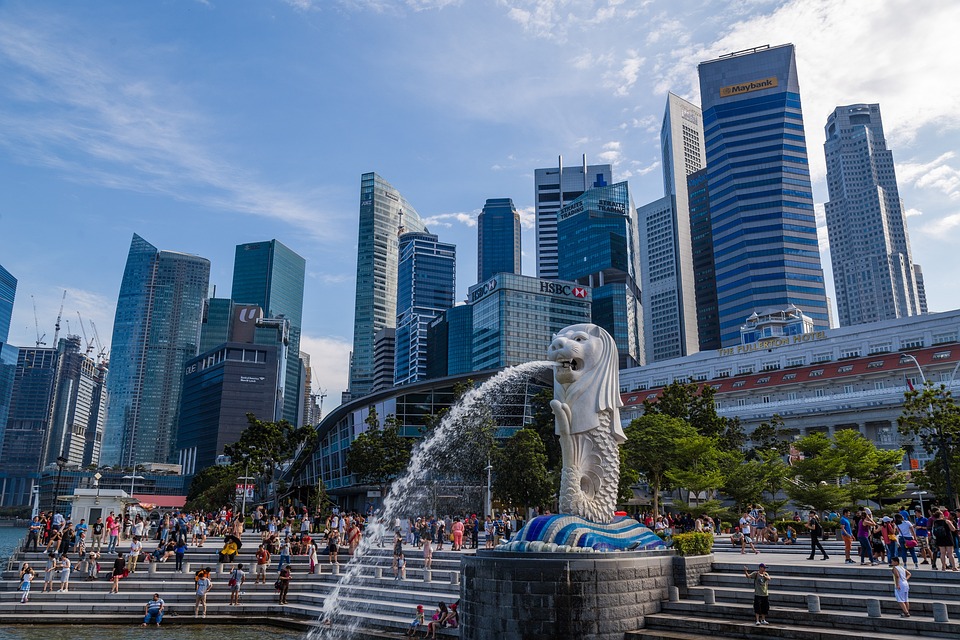 8. Orchard Road Singapore's largest shopping district, Orchard Road, is frequently visited by both residents and foreign tourists. Orchard Road, so named because it led to fruit orchards, is bordered by malls, a lot of upscale eateries, coffee chains, cafés, nightclubs, and hotels.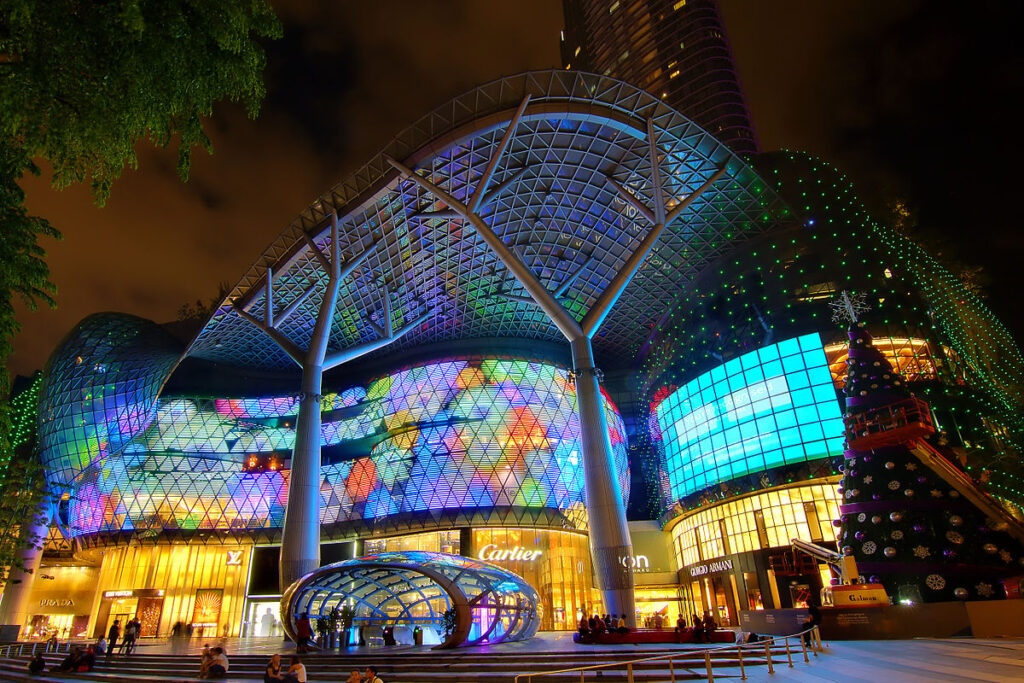 9.National Museum of Singapore, A cultural centre that uses interactive exhibitions and multimedia displays to highlight the history, culture, and accomplishments of Singapore and its people. The museum is set in a gorgeous building that seamlessly combines traditional and modern architectural aspects and features a variety of exhibitions and interactive displays. The galleries of the museum cover a wide range of topics, including the nation's pre-colonial history, colonial past, modern achievements, and cultural diversity.
10. Singapore Zoo, The orangutans are the main draws of the Singapore Zoo; you may observe them as infants and adults hanging from trees and eating fruit. The zoo is home to a sizable family of chimpanzees, meerkats, mole rats, kangaroos, zebras, komodo dragons, white tigers, and many more wild creatures.
"Qatar's Top 10 Tourist Attractions: A Guide to the Best Sights"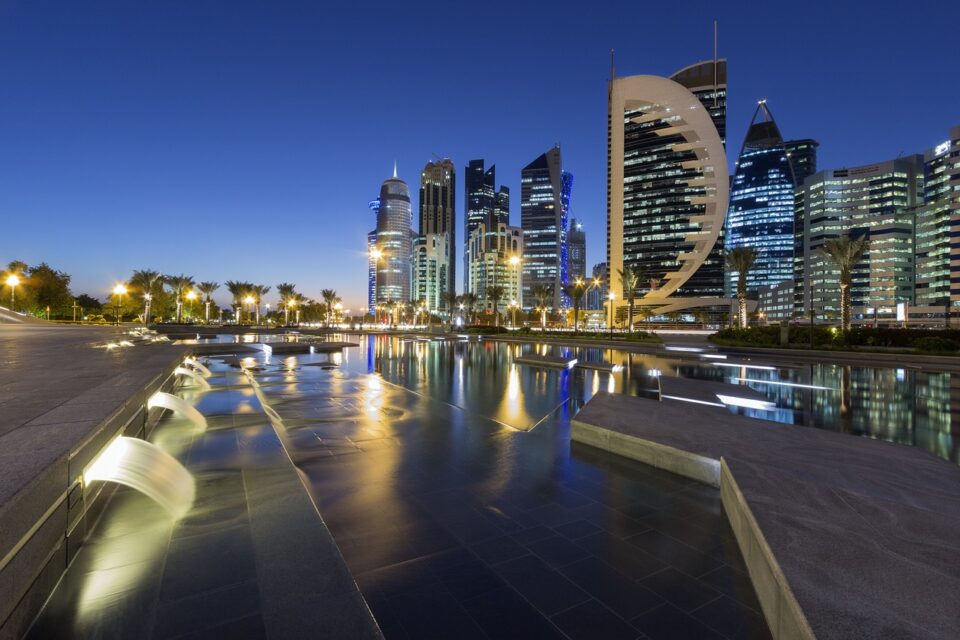 Qatar is a small, yet prosperous and modern country in the Middle East. There are many interesting places to visit in Qatar, and here are 10 best place to visit in Qatar.
1.The Museum of Islamic Art: One of Qatar's most well-known tourist destinations is it. A sizable collection of Islamic artwork and artefacts from all around the world are kept in the museum. The museum has permanent and revolving exhibitions on four levels, a gift shop, a café, and the five-story IDAM restaurant. A heritage library with 21,000 books, including 2000 rare editions in both Arabic and English, is also located there.
2.Souq Waqif: is a crowded market where a variety of products are sold, including jewellery, spices, and ethnic clothing .The main market in Doha, Souq Waqif, is famed for the delectable fragrances that come from mouthwatering indigenous foods and fruity-flavor shisha.  Its aroma is combined with freshly brewed cardamom tea and juicy kebabs to provide a distinctive fruity scent.
3.The Pearl-Qatar: is an artificial island with upscale lodging, dining, and retail options. It also has a marina and a lovely waterfront promenade. The luxuriously planned residential communities, hotels, and other metropolitan attractions on the Pearl-Qatar Island all reflect a distinctly Mediterranean aesthetic.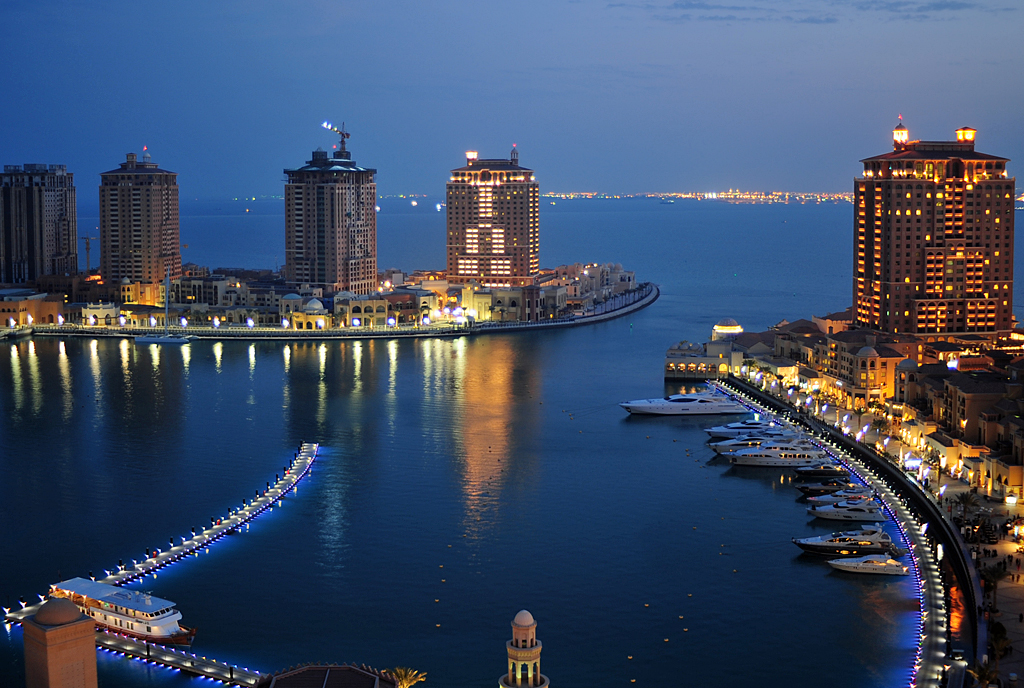 4.Al Zubarah Fort: It is a UNESCO World Heritage site that displays the traditional architecture and history of Qatar. History enthusiasts should visit there. The site's ruins, which include its harbour and double defensive walls, a canal, walls, and cemeteries, have been shielded by a layer of sand blown from the desert..
5.Aspire Park: is a gorgeous park that is perfect for picnics, jogging, and family outings because it has lots of greenery, a lake, and playgrounds. It is a big park where locals and visitors may enjoy the sunshine and fresh air, is one of Doha's best green spaces. with contrast to the desert surroundings, the park is a sizable region covered with greenery, and it has Qatar's sole lake.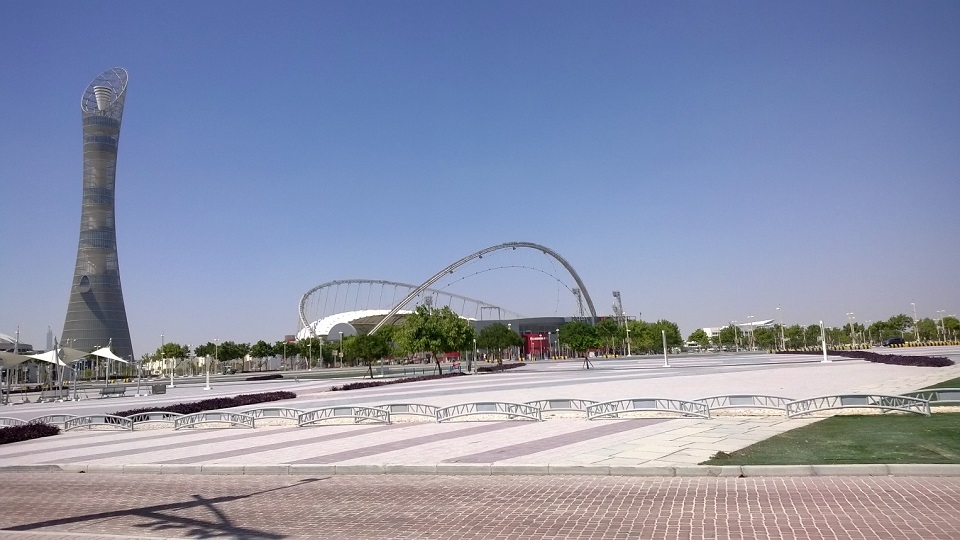 6.Sheikh Faisal Bin Qassim Al Thani Museum: One of the world's largest collections of Islamic art, vintage cars, and weapons may be found in this unique private museum. The Sheikh Faisal Bin Qassim Al Thani Museum is located outside of the city in a fort constructed in the old world style. These unusual and eclectic items depict the life of Sheikh Faisal bin Qassim, the man who founded the museum, as well as the story of humanity in general.
7.The Al Wakra Museum It is a cultural museum that showcases the past and present of the Qatari fishing and pearling community of Al Wakra. If you want to understand more about the history and culture of the area, visit here.
8.Barzan Towers -The little settlement of Zubarah was protected by a pair of watchtowers built in the 19th century to keep off intruders and offer beautiful views of the surrounding desert.The Barzan Towers are located in Qatar's northern area, close to the community of Umm Salal Mohammed. The towers are made of local coral and limestone and have a distinctive Qatari style.
9.Sealine Beach Resort: It is a lovely resort with breathtaking views of the Arabian Gulf that is situated in the southern region of Qatar. It's a great place to go for a relaxed vacation or to engage in water sports.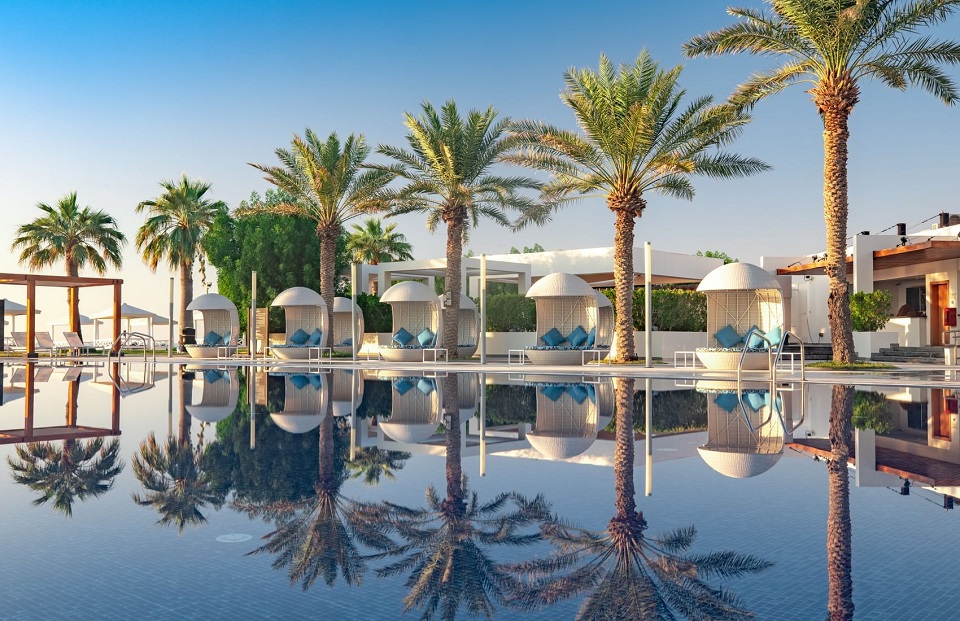 What are the best seats on an airplane? Why?
Depending on your interests and the kind of flight you are taking, there are different "best" seats on aeroplanes. However, the following things should be taken into account when selecting your seat:
Window or aisle: If you want a view or don't want people getting up to use the lavatory or stretch their legs in front of you, consider a window seat. Select a seat along the aisle if you frequently need to stand up or just like to be close to the door.
Legroom: Choose an exit row seat, upgrade to premium economy, or go in business class if you are tall or simply prefer more legroom.
Quietness: Pick a seat at the front of the plane or away from the galley and restrooms if you have trouble falling asleep or prefer a quieter setting.
With regard to in-flight entertainment, pick a seat that will give you a clear view of the screen if you intend to watch movies or television shows, or think about bringing your own tablet or laptop.
Turbulence: Select a seat towards the front of the plane where turbulence is typically felt less if you are prone to motion sickness or just prefer a calmer journey.
The "best" seat on an aeroplane is ultimately a matter of personal preference and the specifics of your journey. It's crucial to conduct study and pick a seat that will meet your needs in terms of comfort and convenience.
The "best" seat in economy class depends on a number of variables, including the plane's type, the route, and the passenger's personal tastes, hence there is no clear-cut answer to this question. Some passengers, on the other hand, might choose seats in the front of the aircraft because they often have more legroom, or seats near the emergency exits because they offer more room. Furthermore, seats in the middle of the plane might be less likely to be disturbed by other passengers. The seat that most closely fits your requirements and preferences will ultimately be the finest one in economy class.
The majority of the time, exit rows, aisle or window seats, and any location towards the front are regarded as the greatest aeroplane seats. For a brief business trip, you might choose an aisle seat towards the front of the aircraft so you can disembark as soon as possible.
The front row is the best place to sit for silence. A bulkhead or an exit-row seat offers the most space for your legs. The Best seat in the house is the one that is occupied by the people. The rear row is the best location to find extra room without a seatmate.