Why is Russia covering combat jets with car tyres?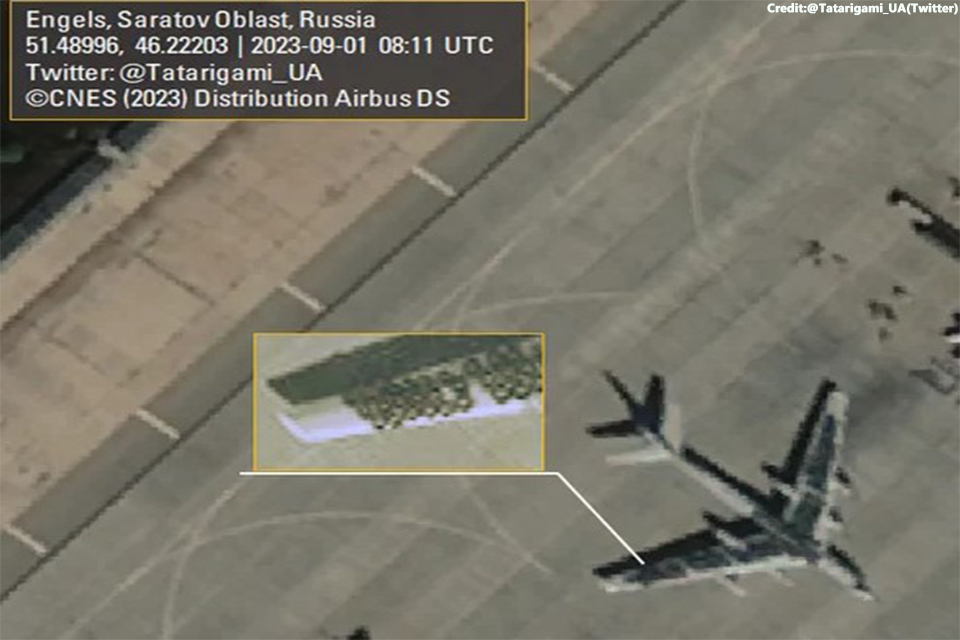 Russia has adopted an unconventional approach to safeguard its combat aircraft, with car tyres. In an effort to prevent potential drone attacks from Ukraine on its military installations. Maxar satellite images show two Tu-95 long-range bombers covered in car tyres at Engels Airbase, around 500 kilometers from Ukraine.
What effects will the growing usage of drones have on the aviation sector?(Opens in a new browser tab)
Theoretical explanations for this apparent defensive tactic abound, particularly as the Russian Air Force appears to be deploying it on more planes. The strategy was used after drone attacks on Russian air facilities caused the loss of both bombers and airlifters for the nation.
The primary objective of this tire armor could be to offer cost-effective protection against potential drone attacks. Additionally, the tires might serve as a rudimentary form of camouflage, especially during nighttime operations. It's also possible that this tactic aims to confuse missile targeting systems, safeguarding valuable aircraft from missile attacks.
Russia's Domestically-Produced SJ-100 Makes First Successful Flight(Opens in a new browser tab)
Francisco Serra-Martins of drone maker One Way Aerospace, whose drones have been employed by the Ukrainian military, says that regardless of the situation, the technique probably has a very limited impact. The exposed strategic aviation assets located on airfield aprons may have less thermal signature due to this, but they will still be visible to infrared cameras.
If tires are placed over the aircraft, image-matching cruise missiles may be redirected and their infrared signature may be altered. When applied to cruise missiles, this technology is also referred to as ATR (Automated Target Recognition) or DSMAC (Digital Scene Matching Area Correlator).
Ukraine's modified "Neptune" missiles may benefit from DSMAC/ATR technology for land attacks, as it makes them less susceptible to electronic warfare jamming and passive in terms of radio-frequency emissions.
Indonesia purchases 12 Anka drones worth $300 million from TAI(Opens in a new browser tab)
Although not all the planes were intact, other ideas have suggested shielding, which has led some to believe that there was a kind of decoy. Depending on the targeting strategy, the tires might be able to trick an approaching weapon, though it is doubtful they would act as a substantial buffer against a missile or drone strike. In that case, although it is simple and improvised, it's possible that Russia is seeking a solution of this kind in response to recent strikes on its bases. Yet there are still a lot of unresolved issues.
Watkins, a researcher who tracks ships and aircraft for open-source research, suggest that the tires might shield the plane from flying debris in the event of an explosion above it. NATO is aware of the tire coverings, and some believe they are intended to protect against drones, but the effectiveness of this tactic remains uncertain.
EasyJet and Rolls-Royce hydrogen research project sets new world industry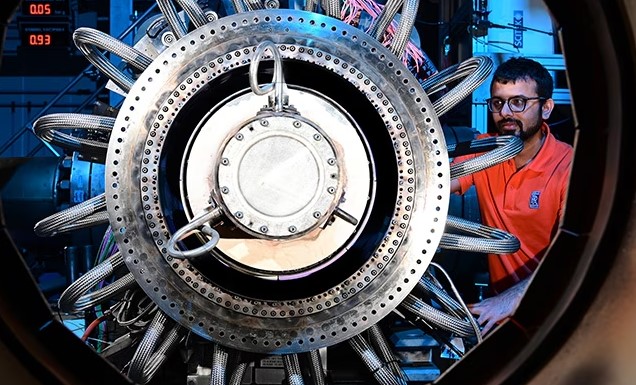 In its hydrogen research project, Rolls-Royce today announced the achievement of yet another significant milestone, a first for the entire world of industry.
In order to power a variety of aircraft, including those in the narrow-body market sector, starting in the mid-2030s, Rolls-Royce and its partner easyJet are dedicated to being at the forefront of the development of hydrogen combustion engine technology.
UK hydrogen alliance established to accelerate zero carbon aviation and bring an £34bn* annual benefit to the country(Opens in a new browser tab)
In collaboration with the German Aerospace Centre Deutsches Zentrum für Luft- und Raumfahrt (DLR) and the UK's Loughborough University, Rolls-Royce has now successfully demonstrated a crucial engine technology that represents an important step forward in the development of hydrogen as an aviation fuel.
Tests on a Pearl 700 engine running on 100% hydrogen at DLR in Cologne have demonstrated the fuel's ability to burn at circumstances that correspond to maximum take-off thrust.
The development of effective improved fuel spray nozzles to regulate combustion has been essential to that accomplishment. Given that hydrogen burns significantly hotter and faster than kerosene, this required considerable engineering problems to be overcome. A novel method that gradually blends air with hydrogen to control the fuel's reactivity allowed the new nozzles to regulate the flame location. The operability and emissions of the combustor met expectations, which is a positive outcome for Rolls-Royce.
Rolls-Royce and Gulfstream give wings to sustainable business aviation(Opens in a new browser tab)
Before the final full-pressure combustor tests were conducted at DLR Cologne, the individual nozzles were initially examined at intermediate pressure at Loughborough's freshly renovated test facilities and at DLR Cologne.
The hydrogen program's combustion component is now well understood as a result of these recent tests, but work is still being done on the systems that will deliver the fuel to the engine and combine those systems with an engine.
As Rolls-Royce and easyJet get ready for the next phase of testing, a full gas hydrogen ground test on a Pearl engine, they will now take the lessons learned from the Boscombe Down tests and apply them to the technologies tested at Loughborough and DLR. The next step will be a comprehensive ground test of a Pearl engine using liquid hydrogen; easyJet and Rolls-Royce both want to eventually fly with the technology.