Indonesia purchases 12 Anka drones worth $300 million from TAI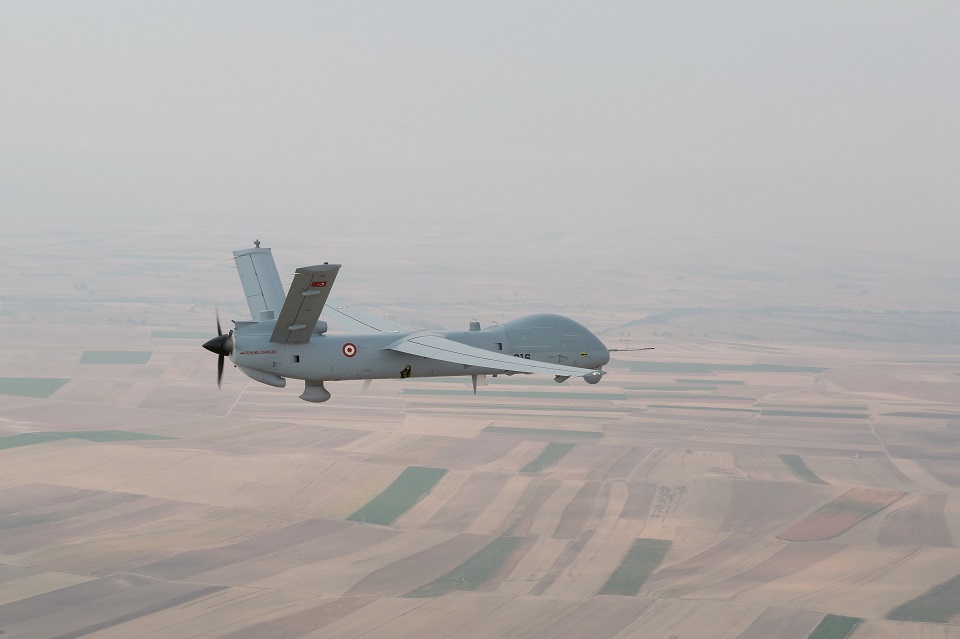 In an effort to improve Indonesia's defence system, the Indonesian government purchased 12 drones from Turkish Aerospace for $300 million, according to the Indonesian Defence Ministry on Wednesday.
With the contract inked on February 3 with Turkish Aerospace, which has its headquarters in the capital city of Ankara, Indonesia hopes to improve the diversity, quantity, and quality of its military defence equipment. Before November 2025, it is anticipated that the 12 ANKA drone units will be delivered.
What effects will the growing usage of drones have on the aviation sector?(Opens in a new browser tab)
The agreement was reached following a warning from Indonesian President Joko Widodo to his cabinet in July to maintain a "healthy" budget as he drew attention to excessive expenditure by the nation's security services, notably the defence ministry.
The purchase of 12 Mirage 2000-5 fighter jets for $800 million in January by Defence Minister Prabowo Subianto generated controversy since they were viewed as being too old. In February, Indonesia also purchased 42 Rafale fighter planes for $8.1 billion, which will be paid in installments over a number of years.
How will the world's pilot shortage affect the aviation sector?(Opens in a new browser tab)
According to government statistics, the defence ministry has received the largest allocation from the nation's overall budget this year, amounting to 134.3 trillion rupiah ($8.89 billion). In February 2022, 42 Dassault Rafale fighter aircraft would be purchased, according to Defence Minister Prabowo Subianto. The first three of the six twin-engine Rafale fighters are anticipated to arrive in Indonesia in January 2026.
EasyJet and Rolls-Royce hydrogen research project sets new world industry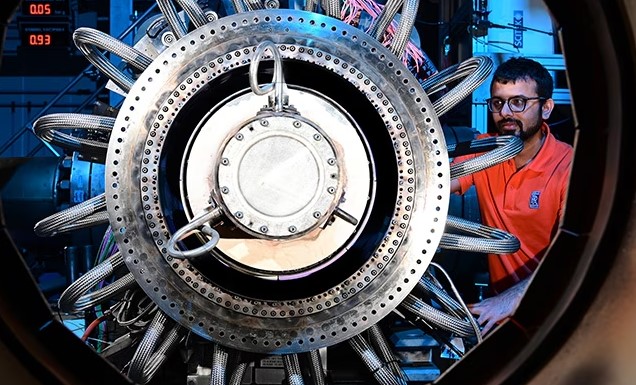 In its hydrogen research project, Rolls-Royce today announced the achievement of yet another significant milestone, a first for the entire world of industry.
In order to power a variety of aircraft, including those in the narrow-body market sector, starting in the mid-2030s, Rolls-Royce and its partner easyJet are dedicated to being at the forefront of the development of hydrogen combustion engine technology.
UK hydrogen alliance established to accelerate zero carbon aviation and bring an £34bn* annual benefit to the country(Opens in a new browser tab)
In collaboration with the German Aerospace Centre Deutsches Zentrum für Luft- und Raumfahrt (DLR) and the UK's Loughborough University, Rolls-Royce has now successfully demonstrated a crucial engine technology that represents an important step forward in the development of hydrogen as an aviation fuel.
Tests on a Pearl 700 engine running on 100% hydrogen at DLR in Cologne have demonstrated the fuel's ability to burn at circumstances that correspond to maximum take-off thrust.
The development of effective improved fuel spray nozzles to regulate combustion has been essential to that accomplishment. Given that hydrogen burns significantly hotter and faster than kerosene, this required considerable engineering problems to be overcome. A novel method that gradually blends air with hydrogen to control the fuel's reactivity allowed the new nozzles to regulate the flame location. The operability and emissions of the combustor met expectations, which is a positive outcome for Rolls-Royce.
Rolls-Royce and Gulfstream give wings to sustainable business aviation(Opens in a new browser tab)
Before the final full-pressure combustor tests were conducted at DLR Cologne, the individual nozzles were initially examined at intermediate pressure at Loughborough's freshly renovated test facilities and at DLR Cologne.
The hydrogen program's combustion component is now well understood as a result of these recent tests, but work is still being done on the systems that will deliver the fuel to the engine and combine those systems with an engine.
As Rolls-Royce and easyJet get ready for the next phase of testing, a full gas hydrogen ground test on a Pearl engine, they will now take the lessons learned from the Boscombe Down tests and apply them to the technologies tested at Loughborough and DLR. The next step will be a comprehensive ground test of a Pearl engine using liquid hydrogen; easyJet and Rolls-Royce both want to eventually fly with the technology.