Russia's Domestically-Produced SJ-100 Makes First Successful Flight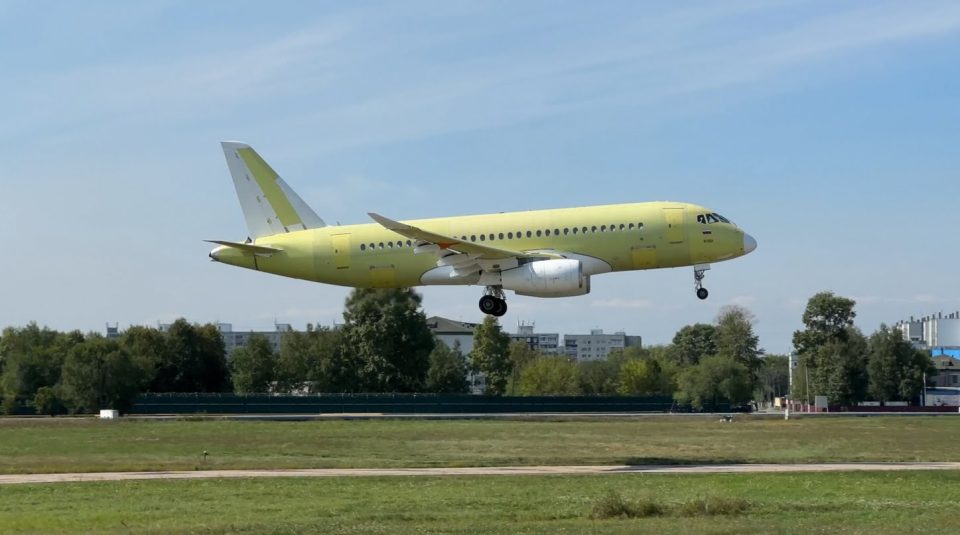 The Yakovlev JSC-built SJ-100 Superjet made history by successfully completing its first flight in Komsomolsk-on-Amur, Russia. The Russian Ministry of Industry and Trade acknowledged this significant development, adding that the test flight verified the plane's overall stability, steady functioning, and stable handling.
The ability to implement and install their own design solutions and technologies, such as avionics, gear, auxiliary power units, electric power supply systems, air conditioning, fire prevention, and other systems, was demonstrated by Russian developers and producers.
Flights grounded as U.K. Air traffic control systems experiences 'technical issue'(Opens in a new browser tab)
The second prototype will shortly start testing with locally built PD-8 engines, which are now undergoing tests on a stand and inside the Il-76LL flying laboratory. The Ministry added that the first prototype used SaM146 French-Russian engines in order to speed up the trial programme. On the Superjet, around 40 different systems and components were changed.
During its 54-minute duration, the flight climbed to heights of up to 3000 metres and reached speeds of 343 kilometres per hour. The crew performed a stability and controllability check of the aircraft while it was in the air, a check of the automatic pressure control system in the cabin, a "cloud landing," and a go-around approach by the flying mission.
South Korea Invents Robot Pilot that Can Fly a Plane Better Than Human Pilots(Opens in a new browser tab)
The first flight of the Superjet, developed as part of the import substitution programme for systems and components, is the result of thousands of people working for companies in the radio-electronic and aviation manufacturing sectors who are a member of Rostec's control system. The aircraft's avionics, landing gear, auxiliary power unit, integrated control system, power supply systems, air conditioning, fire protection, and many other systems were all developed and installed by Russian manufacturers and developers.
The first flight of the SJ-100 demonstrated the nation's capacity to develop its aerospace industry without the assistance of Western nations, demonstrating that Russia "can develop and produce modern civil aircraft on our own, without involving imported technologies." The next challenging task is to certify the aircraft with a wholly Russian appearance and begin serial deliveries to the airline."
What are the best airplane life hacks?(Opens in a new browser tab)
Additionally, According to the reports, CEO of United Aircraft Corporation, is planning to begin SSJ 100 production at the Hindustan Aeronautics Limited (HAL) plant in India. And negotiations are currently underway with Indian colleagues. "It seems that negotiations are even more in the interest of the Indian side than ours because we have our Russian Superjet and will continue its production. For India, this represents a significant technological leap forward.
EasyJet and Rolls-Royce hydrogen research project sets new world industry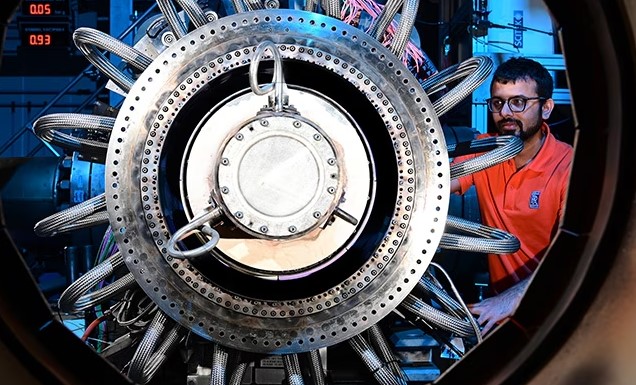 In its hydrogen research project, Rolls-Royce today announced the achievement of yet another significant milestone, a first for the entire world of industry.
In order to power a variety of aircraft, including those in the narrow-body market sector, starting in the mid-2030s, Rolls-Royce and its partner easyJet are dedicated to being at the forefront of the development of hydrogen combustion engine technology.
UK hydrogen alliance established to accelerate zero carbon aviation and bring an £34bn* annual benefit to the country(Opens in a new browser tab)
In collaboration with the German Aerospace Centre Deutsches Zentrum für Luft- und Raumfahrt (DLR) and the UK's Loughborough University, Rolls-Royce has now successfully demonstrated a crucial engine technology that represents an important step forward in the development of hydrogen as an aviation fuel.
Tests on a Pearl 700 engine running on 100% hydrogen at DLR in Cologne have demonstrated the fuel's ability to burn at circumstances that correspond to maximum take-off thrust.
The development of effective improved fuel spray nozzles to regulate combustion has been essential to that accomplishment. Given that hydrogen burns significantly hotter and faster than kerosene, this required considerable engineering problems to be overcome. A novel method that gradually blends air with hydrogen to control the fuel's reactivity allowed the new nozzles to regulate the flame location. The operability and emissions of the combustor met expectations, which is a positive outcome for Rolls-Royce.
Rolls-Royce and Gulfstream give wings to sustainable business aviation(Opens in a new browser tab)
Before the final full-pressure combustor tests were conducted at DLR Cologne, the individual nozzles were initially examined at intermediate pressure at Loughborough's freshly renovated test facilities and at DLR Cologne.
The hydrogen program's combustion component is now well understood as a result of these recent tests, but work is still being done on the systems that will deliver the fuel to the engine and combine those systems with an engine.
As Rolls-Royce and easyJet get ready for the next phase of testing, a full gas hydrogen ground test on a Pearl engine, they will now take the lessons learned from the Boscombe Down tests and apply them to the technologies tested at Loughborough and DLR. The next step will be a comprehensive ground test of a Pearl engine using liquid hydrogen; easyJet and Rolls-Royce both want to eventually fly with the technology.