Boeing Forecasts Demand for New Airplanes from Africa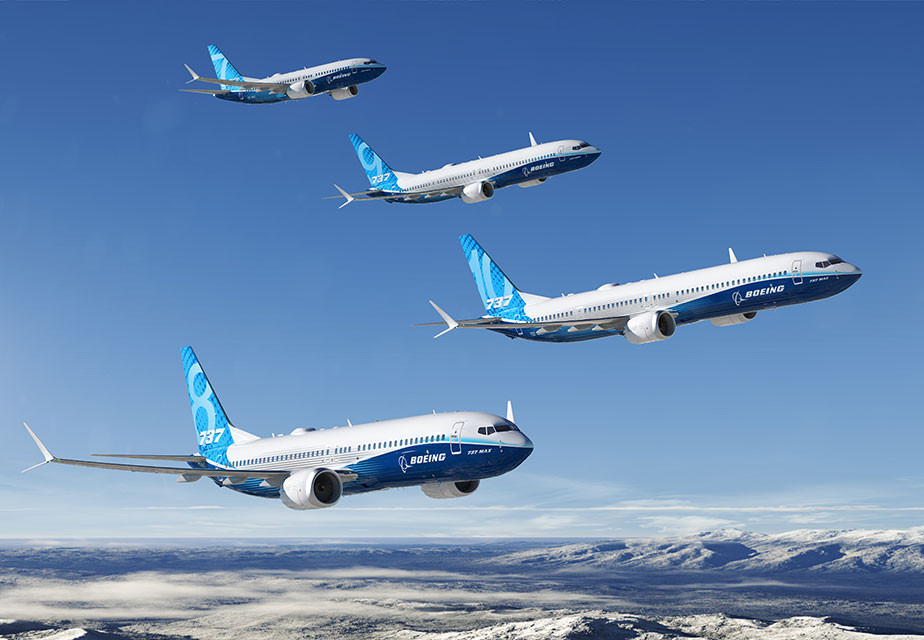 In the next twenty years, Boeing expects that intra-African passenger traffic would more than quadruple placing the continent's growth as one of the highest in the world. Over the next two decades, 1,025 new aircraft will be required to support this.
African aviation traffic is expected to expand by 7.4% overall, ranking third among all areas of the world and above the 6.1% average growth. The information was incorporated by Boeing into its 2023 Commercial Market Outlook (CMO), a long-term analysis of the demand for commercial aircraft and services around the world.
Flights grounded as U.K. Air traffic control systems experiences 'technical issue'(Opens in a new browser tab)
The recovery of African aircraft traffic in 2023 has been fueled by pent-up demand and economic expansion brought on by rising global commodities prices. Currently, pre-pandemic levels of flights on African airlines have increased by 8%.
According to Boeing, the continent's 3.4% long-term annual economic growth will continue to outpace the world average, along with rising urbanisation rates and an expanding middle-class population. Economic and growth initiatives like the Single African Air Transport Market and the African Continental Free Trade Area are anticipated to significantly boost trade and intra-regional connectivity.
Singapore Airlines Unveils Robust Summer 2024 Schedule(Opens in a new browser tab)
The 2023 Africa CMO also includes these projections through 2042:
With Europe remaining the most prominent origin/destination for travelers to and from Africa, airlines in the region will grow their fleets by 4.5% per year to accommodate passenger traffic growth.
 
Single aisle jets are expected to account for more than 70% of commercial deliveries, with 730 new planes mainly supporting domestic and intra-regional demand. In addition, African carriers are estimated to need 275 new widebodies, including passenger and cargo models, to support long-haul routes and air freight growth.

Approximately 90% of African jet deliveries are expected to serve fleet growth with more fuel-efficient models such as the 737 MAX, 777X and 787 Dreamliner, with nearly one in five deliveries replacing older airplanes.
 
Estimated demand for aviation personnel will rise to 69,000 new professionals, including 21,000 pilots, 22,000 technicians and 26,000 cabin crew members.
 
Commercial services opportunities such as supply chain, manufacturing, repair and overhaul are valued at $105 billion.
EasyJet and Rolls-Royce hydrogen research project sets new world industry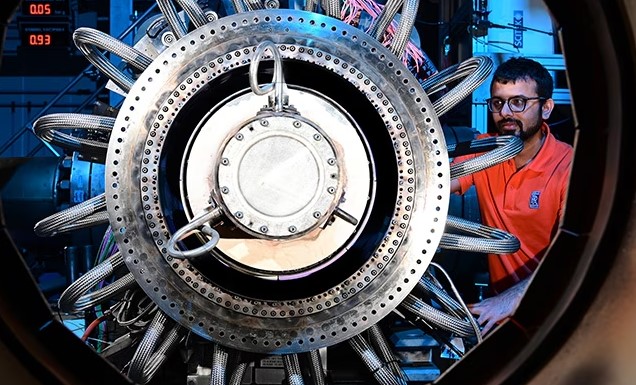 In its hydrogen research project, Rolls-Royce today announced the achievement of yet another significant milestone, a first for the entire world of industry.
In order to power a variety of aircraft, including those in the narrow-body market sector, starting in the mid-2030s, Rolls-Royce and its partner easyJet are dedicated to being at the forefront of the development of hydrogen combustion engine technology.
UK hydrogen alliance established to accelerate zero carbon aviation and bring an £34bn* annual benefit to the country(Opens in a new browser tab)
In collaboration with the German Aerospace Centre Deutsches Zentrum für Luft- und Raumfahrt (DLR) and the UK's Loughborough University, Rolls-Royce has now successfully demonstrated a crucial engine technology that represents an important step forward in the development of hydrogen as an aviation fuel.
Tests on a Pearl 700 engine running on 100% hydrogen at DLR in Cologne have demonstrated the fuel's ability to burn at circumstances that correspond to maximum take-off thrust.
The development of effective improved fuel spray nozzles to regulate combustion has been essential to that accomplishment. Given that hydrogen burns significantly hotter and faster than kerosene, this required considerable engineering problems to be overcome. A novel method that gradually blends air with hydrogen to control the fuel's reactivity allowed the new nozzles to regulate the flame location. The operability and emissions of the combustor met expectations, which is a positive outcome for Rolls-Royce.
Rolls-Royce and Gulfstream give wings to sustainable business aviation(Opens in a new browser tab)
Before the final full-pressure combustor tests were conducted at DLR Cologne, the individual nozzles were initially examined at intermediate pressure at Loughborough's freshly renovated test facilities and at DLR Cologne.
The hydrogen program's combustion component is now well understood as a result of these recent tests, but work is still being done on the systems that will deliver the fuel to the engine and combine those systems with an engine.
As Rolls-Royce and easyJet get ready for the next phase of testing, a full gas hydrogen ground test on a Pearl engine, they will now take the lessons learned from the Boscombe Down tests and apply them to the technologies tested at Loughborough and DLR. The next step will be a comprehensive ground test of a Pearl engine using liquid hydrogen; easyJet and Rolls-Royce both want to eventually fly with the technology.