This Indian airliner acquired the ability to fly internationally in less than a year.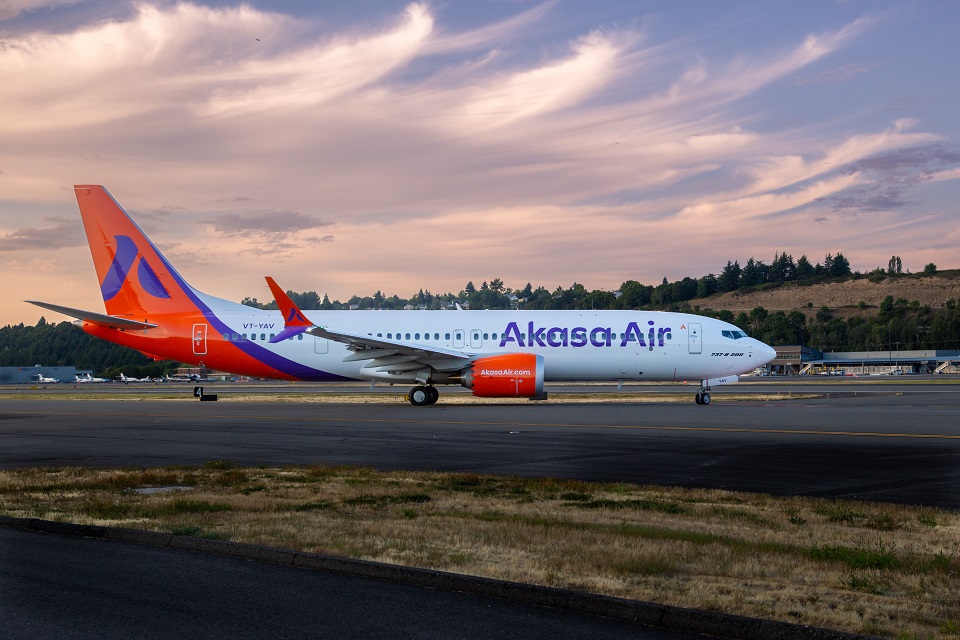 Akasa Air, India's most dependable airline, welcomed its 20th aircraft, making it the first airline in Asia to introduce the Boeing 737 MAX 737-8-200 variant to its rapidly increasing fleet. The airline received the ceremonial keys to the milestone aircraft on July 28, 2023, in Seattle, USA, and the aircraft arrived in Bengaluru at 9:31 a.m. today.
Within a year of starting operations, Akasa Air's fleet grew to 20 aircraft, making it one of the airlines with the quickest global growth rates. Having reached this milestone, Akasa Air is now permitted to operate globally. According to Indian laws, airlines must have at least 20 aircraft in their fleet to be qualified for such operations.
United Will Fly Non-Stop to 100+ International Cities(Opens in a new browser tab)
The Boeing 737-8-200 aircraft supports Akasa Air's ongoing initiatives to reduce operating expenses while boosting the passenger experience. The best-in-class legroom compliments Akasa Air's mission to creating an airline that is customer-obsessed, fiscally viable, and socially responsible in addition to being the most environmentally progressive aircraft.
Vinay Dube, founder and CEO of Akasa Air, commented on the successful introduction of the airline's 20th aircraft, saying, "Akasa Air is only a representation of what India is capable of achieving. The historic addition to our fleet announced today marks the beginning of Akasa's global expansion and gives us great hope for the future. We are very eager to introduce the globe to our special and distinctive service. Going from 0 to 20 aircraft in a year is not only an Akasa record; it also captures the promise of our wonderful country and is something that the entire country can be proud of.
What is the impact of air pressure on airplanes?(Opens in a new browser tab)
The 737 MAX family has a longer range and uses less fuel than its predecessors, resulting in a 20% reduction in fuel consumption and carbon emissions. Additionally, compared to replacement aircraft, the 737 MAX is 50% quieter and has a reduced noise footprint.
The fastest-growing airline in India has been Akasa Air ever since it began conducting commercial flights in August 2022. It currently has a fleet of 20 aircraft, has over 4 million revenue passengers under its belt, and has surpassed the milestone of flying more than 900 flights per week on a published network of 35 distinct routes linking 16 Indian cities.
EasyJet and Rolls-Royce hydrogen research project sets new world industry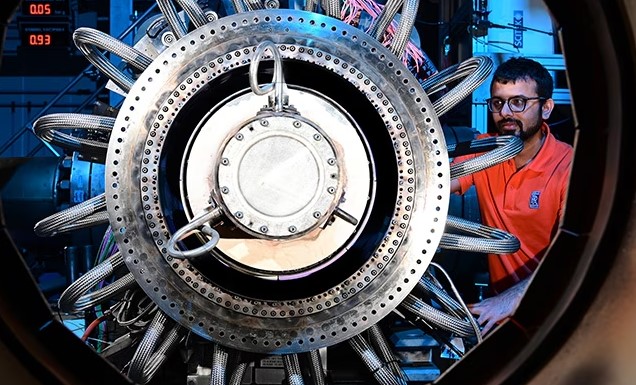 In its hydrogen research project, Rolls-Royce today announced the achievement of yet another significant milestone, a first for the entire world of industry.
In order to power a variety of aircraft, including those in the narrow-body market sector, starting in the mid-2030s, Rolls-Royce and its partner easyJet are dedicated to being at the forefront of the development of hydrogen combustion engine technology.
UK hydrogen alliance established to accelerate zero carbon aviation and bring an £34bn* annual benefit to the country(Opens in a new browser tab)
In collaboration with the German Aerospace Centre Deutsches Zentrum für Luft- und Raumfahrt (DLR) and the UK's Loughborough University, Rolls-Royce has now successfully demonstrated a crucial engine technology that represents an important step forward in the development of hydrogen as an aviation fuel.
Tests on a Pearl 700 engine running on 100% hydrogen at DLR in Cologne have demonstrated the fuel's ability to burn at circumstances that correspond to maximum take-off thrust.
The development of effective improved fuel spray nozzles to regulate combustion has been essential to that accomplishment. Given that hydrogen burns significantly hotter and faster than kerosene, this required considerable engineering problems to be overcome. A novel method that gradually blends air with hydrogen to control the fuel's reactivity allowed the new nozzles to regulate the flame location. The operability and emissions of the combustor met expectations, which is a positive outcome for Rolls-Royce.
Rolls-Royce and Gulfstream give wings to sustainable business aviation(Opens in a new browser tab)
Before the final full-pressure combustor tests were conducted at DLR Cologne, the individual nozzles were initially examined at intermediate pressure at Loughborough's freshly renovated test facilities and at DLR Cologne.
The hydrogen program's combustion component is now well understood as a result of these recent tests, but work is still being done on the systems that will deliver the fuel to the engine and combine those systems with an engine.
As Rolls-Royce and easyJet get ready for the next phase of testing, a full gas hydrogen ground test on a Pearl engine, they will now take the lessons learned from the Boscombe Down tests and apply them to the technologies tested at Loughborough and DLR. The next step will be a comprehensive ground test of a Pearl engine using liquid hydrogen; easyJet and Rolls-Royce both want to eventually fly with the technology.