What is the impact of air pressure on airplanes?
The pressure of the air that surrounds and interacts with an aircraft as it travels through the atmosphere is referred to as air pressure in aircraft. It is a force that has the potential to impact several aspects of an airplane's performance, including the lift produced by the wings, the efficiency of the engines, and the stability of the aircraft.
The comfort of passengers and the accuracy of pilots' altimeter readings can both be affected by air pressure. Air pressure significantly affects how well airplanes perform. The following are some effects of air pressure on aircraft.
Lift: Air pressure is a critical component of creating lift, which is essential to keep airplanes in the air. A variation in air pressure between the top and bottom of an airplane's wings is caused by air flowing over them. The airplane can stay in the air by producing lift due to this difference in pressure.
Engine: An airplane's engine performance is also influenced by air pressure. The engine has to work harder to produce the same amount of power as it does at sea level because air pressure falls as you ascend. This can result in reduced engine performance and lower fuel efficiency.
Speed: The speed of an aircraft may also be impacted by air pressure. A phenomenon known as "shock waves" or "sonic booms" can occur as an airplane approaches the speed of sound due to air pressure waves forming everywhere around the aircraft. Turbulence and other issues with the aircraft's performance may result from these shock waves.
Cabin pressure: To maintain the passengers' comfort and safety, air pressure is also controlled inside the aircraft cabin. In order to simulate the pressure at a height of about 8,000 feet, the pressure is artificially maintained.
Fuel consumption: The amount of fuel used by an airplane can also be affected by air pressure. As an aircraft soars to higher altitudes, the air becomes less dense, which can affect engine performance and raise fuel consumption. Air pressure can also affect an airplane's engine's performance, which can affect fuel consumption.
Overall, air pressure plays a critical role in the safe and effective operation of airplanes. To guarantee that aircraft can fly safely and comfortably at all altitudes, pilots and engineers must understand how air pressure affects aircraft performance.
EasyJet and Rolls-Royce hydrogen research project sets new world industry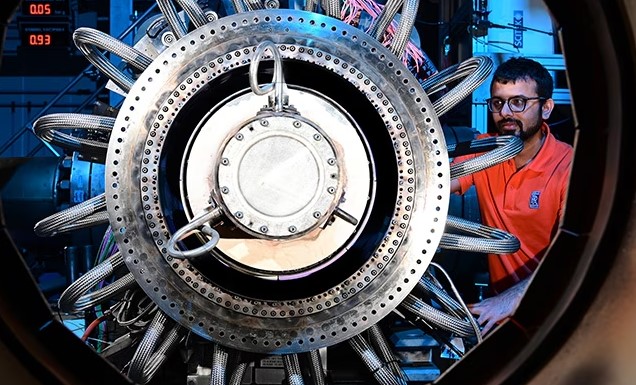 In its hydrogen research project, Rolls-Royce today announced the achievement of yet another significant milestone, a first for the entire world of industry.
In order to power a variety of aircraft, including those in the narrow-body market sector, starting in the mid-2030s, Rolls-Royce and its partner easyJet are dedicated to being at the forefront of the development of hydrogen combustion engine technology.
UK hydrogen alliance established to accelerate zero carbon aviation and bring an £34bn* annual benefit to the country(Opens in a new browser tab)
In collaboration with the German Aerospace Centre Deutsches Zentrum für Luft- und Raumfahrt (DLR) and the UK's Loughborough University, Rolls-Royce has now successfully demonstrated a crucial engine technology that represents an important step forward in the development of hydrogen as an aviation fuel.
Tests on a Pearl 700 engine running on 100% hydrogen at DLR in Cologne have demonstrated the fuel's ability to burn at circumstances that correspond to maximum take-off thrust.
The development of effective improved fuel spray nozzles to regulate combustion has been essential to that accomplishment. Given that hydrogen burns significantly hotter and faster than kerosene, this required considerable engineering problems to be overcome. A novel method that gradually blends air with hydrogen to control the fuel's reactivity allowed the new nozzles to regulate the flame location. The operability and emissions of the combustor met expectations, which is a positive outcome for Rolls-Royce.
Rolls-Royce and Gulfstream give wings to sustainable business aviation(Opens in a new browser tab)
Before the final full-pressure combustor tests were conducted at DLR Cologne, the individual nozzles were initially examined at intermediate pressure at Loughborough's freshly renovated test facilities and at DLR Cologne.
The hydrogen program's combustion component is now well understood as a result of these recent tests, but work is still being done on the systems that will deliver the fuel to the engine and combine those systems with an engine.
As Rolls-Royce and easyJet get ready for the next phase of testing, a full gas hydrogen ground test on a Pearl engine, they will now take the lessons learned from the Boscombe Down tests and apply them to the technologies tested at Loughborough and DLR. The next step will be a comprehensive ground test of a Pearl engine using liquid hydrogen; easyJet and Rolls-Royce both want to eventually fly with the technology.