Two more Indian airlines companies will make major orders for Airbus and Boeing.
Two more Indian airlines will place big orders with Boeing and Airbus before 2023. With a fleet that featured a variety of aircraft type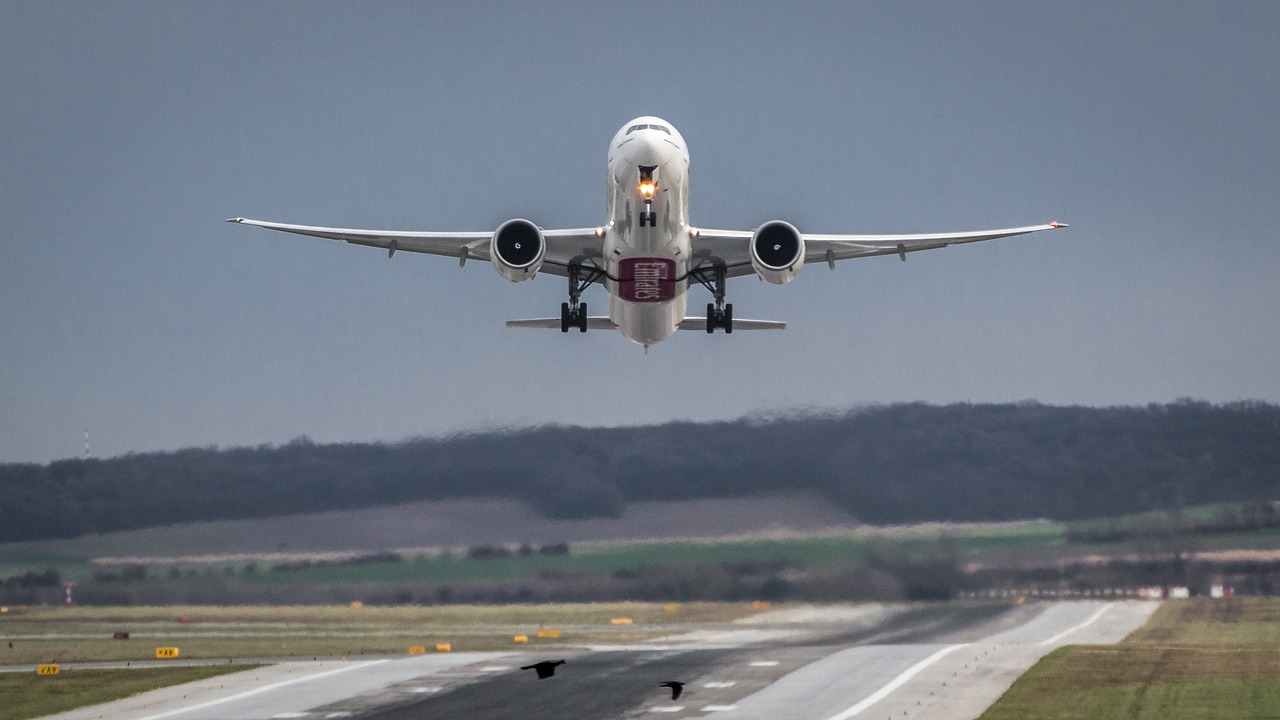 Two more Indian airlines will place big orders with Boeing and Airbus before 2023. With a fleet that featured a variety of aircraft types, Air India recently shocked the globe by placing the largest purchase ever for any airline. Now that a goal has been established for completing this amount of orders over the following five years, Airbus and Boeing are more delighted than ever.
The Indian market is expanding rapidly, just as demand worldwide is doing so as well. Two additional airlines, Indigo Airlines, and Akasa Airlines are also attempting to forecast the future of air travel for their respective fleets and are projecting that between 100 and 300 additional aircraft may be required to grow their respective businesses.
Indigo Airlines to explore the US and European markets,
Low-cost carrier IndiGo Airlines is situated in Gurugram, Haryana, India. In terms of both passenger volume and fleet size, it ranks among the biggest airlines in India. One of the world's low-cost airlines with the quickest growth is IndiGo. The core principles of IndiGo are to provide reasonable pricing, punctual flights, and a friendly, stress-free travel experience. The airline connects 78 local and 26 overseas destinations with nearly 1800 daily flights through its fleet of more than 300 aircraft.
With the assistance of Turkish Airlines, Indigo recently began exploring the European market. At the same time, Indigo also welcomed its first wide-body aircraft into service and gained access to some of the most sought-after destinations in European nations. As of right now, a portion is also being opened up for future use by Airbus A321 XLR and A321 Neo aircraft to access overseas destinations.
The airline now operates 300 aircraft, the bulk of which are Airbus models, along with 39 ATR models and one Boeing 777. (leased). Although just 10% of the fleet is now being used for international flights, additional aircraft may now be needed.
According to the Money control Via an existing codeshare with Turkish Airlines, IndiGo has reportedly set its sights on the lucrative United States market. Turkish Airlines and IndiGo filed a joint application with the US Department of Transportation. Both airlines may utilize their own aircraft to meet the requirements, and Indigo may introduce new wide-body aircraft with the option of leasing Boeing 777, A330 neo, or Airbus A350 models. Flights to Atlanta, Boston, Chicago, Dallas-Fort Worth, Houston, Los Angeles, Miami, New York, Newark, San Francisco, Seattle, and Washington D.C. will be available for purchase through IndiGo.
Akasa Airlines will travel throughout Asia.
In 2022, Akasa Airlines, a brand-new airline from India, began operations. Vinay Dube, An aviator and serial entrepreneur, started the airline. With a focus on connecting underserved communities, Akasa Airlines was anticipated to be a full-service airline and the first to fly domestic flights in India.
As a result of its good launch in the aviation sector, the airline is currently planning to enlarge its fleet in response to the industry's expansion. Vinay Dube, the company's founder, revealed that it will have more than 100 aircraft by 2023 and that it may hire up to 300 more pilots in the following 12 months. Following the months, several airlines have received good on-time performance scores.
– No airline in the history of global aviation in 150 years has seen this rate of growth
– Akasa is one of the top 2 OTP players in India till Feb'23
– We'll place a 3-digit aircraft order by end of 2023
– We'll hire 300 pilots in the next 12 months."
– Vinay Dube, Founder & CEO

— Akasa Air (@AkasaAir) March 1, 2023
As per the Hindu report, Akasa is reportedly exploring locations that Boeing MAX is capable of reaching. Anywhere in the Middle East, Nepal, the East Coast of Africa, Indonesia, Thailand, Malaysia, Sri Lanka, Bangladesh, or one of many other locations could use our global services. 18 of the 72 aircraft that Akasa Air has previously ordered for $9 billion have already been delivered, and the remaining 36 will arrive by March 2027. ATR or Embraer aircraft may be used on these routes in the near future by Akasa Airlines, which is likewise more concerned with connecting to smaller regions..