What is the fastest commercial airplane in the world?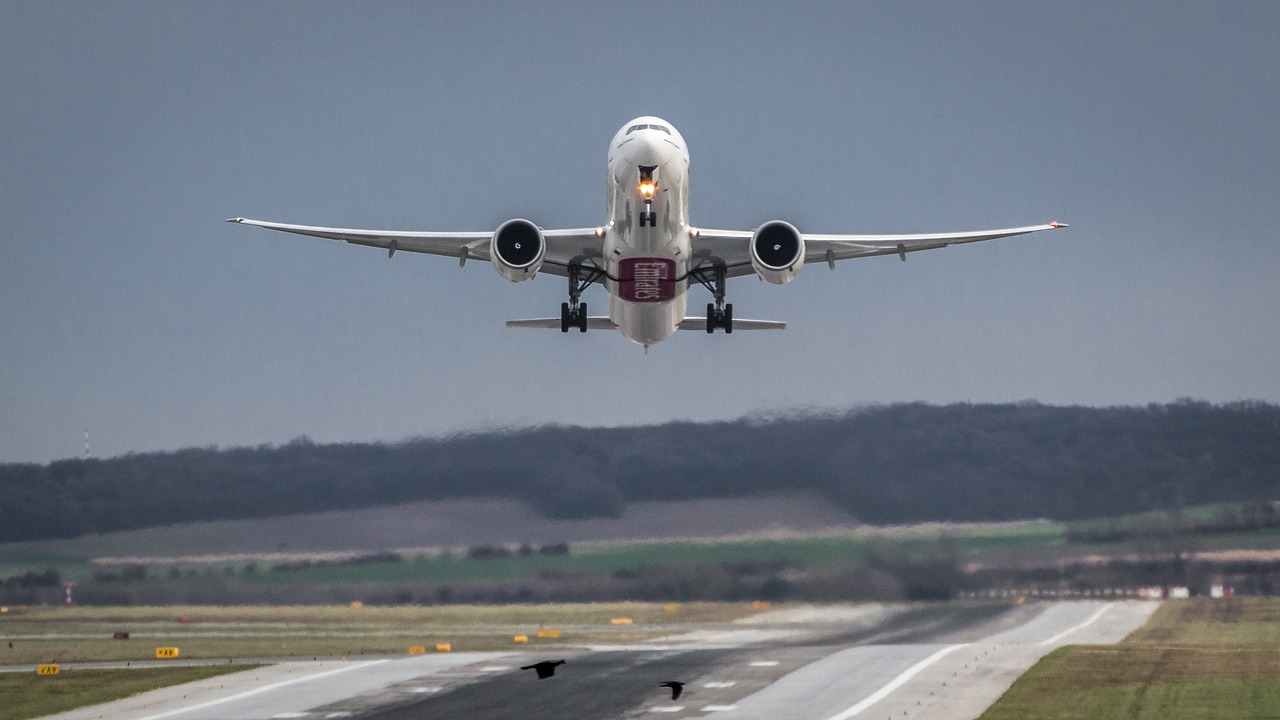 The Boeing 747-8i, which can reach top speeds of about Mach 0.86 (660 mph or 1,060 km/h), is now the world's fastest commercial aircraft. Although other aircraft, including the Airbus A380 and Boeing 787 Dreamliner, are also capable of reaching high speeds, it is crucial to keep in mind that the speed of a commercial aeroplane can fluctuate based on factors like weather, altitude, and weight. In addition, some military aircraft might be quicker than commercial aircraft, although they are frequently unavailable for commercial usage.
The wide-body Boeing 747-8i, also known as the 747-8 Intercontinental, has improved wings, better fuel efficiency, and new engines. It can accommodate 342 people, including 92 additional in business class and eight roomy first class seats. This model has been in close competition with the Airbus A380. Boeing also says that its airliner is 10% lighter in each seat and uses 11% less fuel per passenger. This leads in a 21% reduction and a 6% seat-to-mile reduction.
Four General Electric GEnx-2B67 engines provide power to the Boeing 747-8i. These are high-bypass turbofan engines, each of which is able to generate up to 67,500 pounds of thrust. The GEnx engine, which was also utilised on the Boeing 787 Dreamliner, has been updated and improved into the GEnx-2B67 engine. The GEnx-2B67 engines are quieter, more ecologically friendly, and more fuel-efficient than preceding models.
In 2017, the USA Air Force announced that the Boeing 747-8 would replace the Air Force One and Two presidential aircraft, both of which are Boeing types. These aircraft were initially intended to be delivered to the now-bankrupt Transaero, a Russian airline. These 747-8s will undergo some reconfiguration and new equipment installation in order to bring them up to presidential standards and increase security.
EasyJet and Rolls-Royce hydrogen research project sets new world industry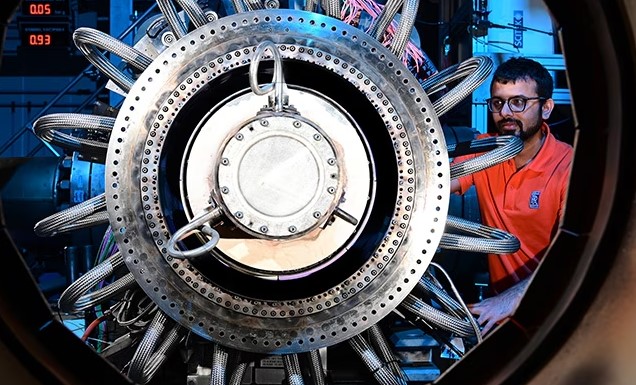 In its hydrogen research project, Rolls-Royce today announced the achievement of yet another significant milestone, a first for the entire world of industry.
In order to power a variety of aircraft, including those in the narrow-body market sector, starting in the mid-2030s, Rolls-Royce and its partner easyJet are dedicated to being at the forefront of the development of hydrogen combustion engine technology.
UK hydrogen alliance established to accelerate zero carbon aviation and bring an £34bn* annual benefit to the country(Opens in a new browser tab)
In collaboration with the German Aerospace Centre Deutsches Zentrum für Luft- und Raumfahrt (DLR) and the UK's Loughborough University, Rolls-Royce has now successfully demonstrated a crucial engine technology that represents an important step forward in the development of hydrogen as an aviation fuel.
Tests on a Pearl 700 engine running on 100% hydrogen at DLR in Cologne have demonstrated the fuel's ability to burn at circumstances that correspond to maximum take-off thrust.
The development of effective improved fuel spray nozzles to regulate combustion has been essential to that accomplishment. Given that hydrogen burns significantly hotter and faster than kerosene, this required considerable engineering problems to be overcome. A novel method that gradually blends air with hydrogen to control the fuel's reactivity allowed the new nozzles to regulate the flame location. The operability and emissions of the combustor met expectations, which is a positive outcome for Rolls-Royce.
Rolls-Royce and Gulfstream give wings to sustainable business aviation(Opens in a new browser tab)
Before the final full-pressure combustor tests were conducted at DLR Cologne, the individual nozzles were initially examined at intermediate pressure at Loughborough's freshly renovated test facilities and at DLR Cologne.
The hydrogen program's combustion component is now well understood as a result of these recent tests, but work is still being done on the systems that will deliver the fuel to the engine and combine those systems with an engine.
As Rolls-Royce and easyJet get ready for the next phase of testing, a full gas hydrogen ground test on a Pearl engine, they will now take the lessons learned from the Boscombe Down tests and apply them to the technologies tested at Loughborough and DLR. The next step will be a comprehensive ground test of a Pearl engine using liquid hydrogen; easyJet and Rolls-Royce both want to eventually fly with the technology.