Emirates launches new wildlife amenity kits for Passengers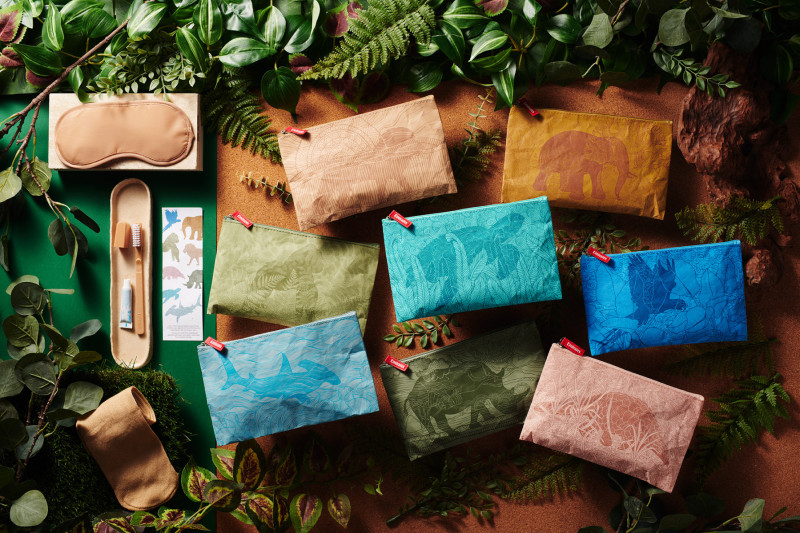 On long-haul flights worldwide, Emirates Premium Economy and Economy Class passengers will receive new complimentary amenity kits, which are now aboard.
Eight of the most critically endangered species on earth are highlighted in the amenity kits, which were created in collaboration with United for Wildlife. One of the main pillars of the Emirates Environmental Sustainability Framework is the preservation of wildlife and habitats.
The new line of amenity kits will draw attention to Emirates' long-standing collaboration with United for Wildlife, dedication to promoting understanding of endangered species, and efforts to halt the illegal trafficking in wildlife and wildlife-related products. Some of the most trafficked animals in the world are depicted on the kit pouches and bookmarks, including the green sea turtle, African elephant, blue macaw, gorilla, hammerhead shark, lion, pangolin, and the black rhino.
Emirates is actively involved in the fight against illegal wildlife trafficking and exploitation and is a member of the United for Wildlife Transport Taskforce. Emirates has zero tolerance towards the illegal trade of wildlife and wildlife products and its freight arm, Emirates SkyCargo, has implemented a complete ban on hunting trophies of elephants, rhinoceros, lions and tigers.
The new Emirates wildlife amenity kit pouches feature unique animal artwork printed in non-toxic soy-based ink on reusable, washable kraft paper. The items within contain a variety of dependable travel necessities created with less virgin plastic. The socks and eyewear are manufactured from recycled plastic, in this case rPET (recycled polyethylene terephthalate), while the toothbrush is produced from a mixture of plastic and wheat straw. Due to frequent requests from consumers, Emirates will gradually add earplugs back into the amenity kits at the end of the year.