Emirates Cabin Crew Gets a High-Tech Boost with 'One Device' Powered by Apple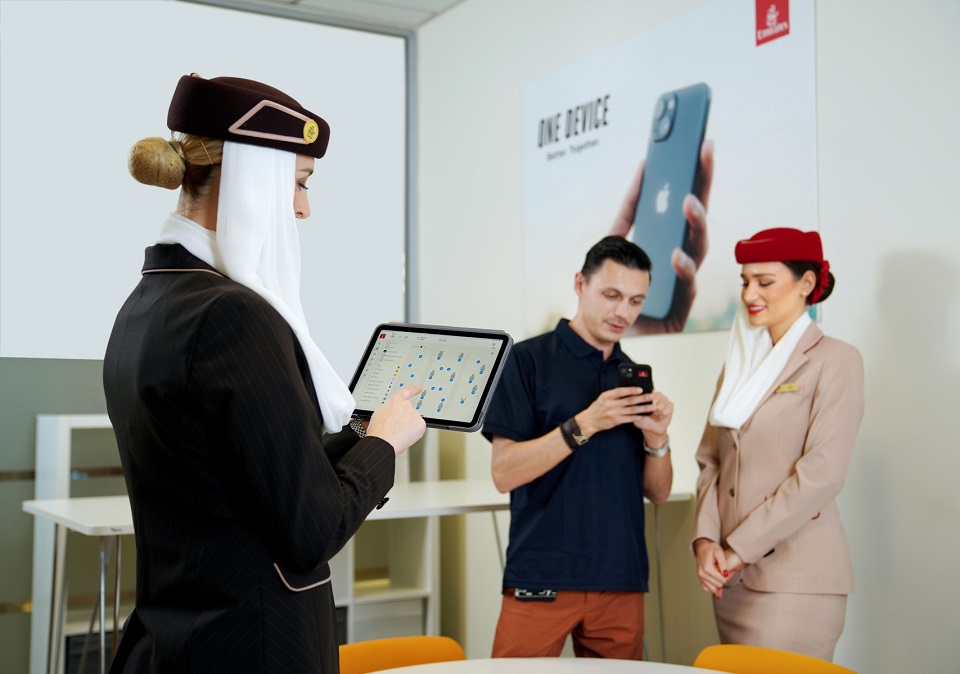 Emirates, a company renowned for its dedication to cutting-edge technology and innovation, has introduced a new initiative called "One Device" that makes use of Apple products.
Under this initiative, all 20,000 members of the Emirates Cabin Crew will receive an iPhone 13 or iPad Air that has been customized with exclusive Emirates apps in order to improve and streamline passenger service onboard and elevate the crew experience overall.
Emirates began giving out Apple gadgets a year ago after investing more than AED 32 million in the project. Today, 450 daily flights in the worldwide network operate with iPhones being used by more than 7,000 Emirates crew members. An additional 5,000 members of the cabin crew will receive iPhones and iPads in the coming months with new capabilities and apps that expand on the successful rollout.
Before designing and developing a variety of native, custom-built apps to improve the user experience for cabin crew and guarantee that customers receive the high-calibre service they have come to expect from Emirates, Emirates' internal service delivery and IT teams conducted a thorough user research campaign with cabin crew. Feedback so far demonstrates that Apple devices are enabling cabin crew to feel more prepared for work and to provide more customised service to passengers.
A custom-built application that enhances the Business Class in-flight meal ordering procedure allows cabin crew to view each passenger's profile and Skywards status while also ensuring quick and accurate service. A different app makes sure that cabin crew have access to the most recent roster and flight information, can see seat upgrades and changes, and can see a list of the crew members who are currently on board.
The One Device project also raises the standard for cabin crew performance and safety by giving them access to 24/7 support throughout the globe, including a group of highly trained professionals at Emirates' base in Dubai and through Apple Support. Cabin staff can review official procedures at any time using remotely updated operational manuals, and they can utilize One Device as a platform for ongoing education through microlearning to improve safety on board. The iPhone may be used for personal purposes by Emirates Cabin Crew, and their personal information is secure.
The implementation of One Device has been aided by an in-person experience zone at Emirates Headquarters in Dubai, a 24-hour one-stop location for cabin crew to inquire about hardware and operating software issues, get Emirates application support, meet their device accessory needs, and more.