This Airline Crowned as 2024 APEX World Class Airline, Earns Prestigious Economy Class Amenity Kit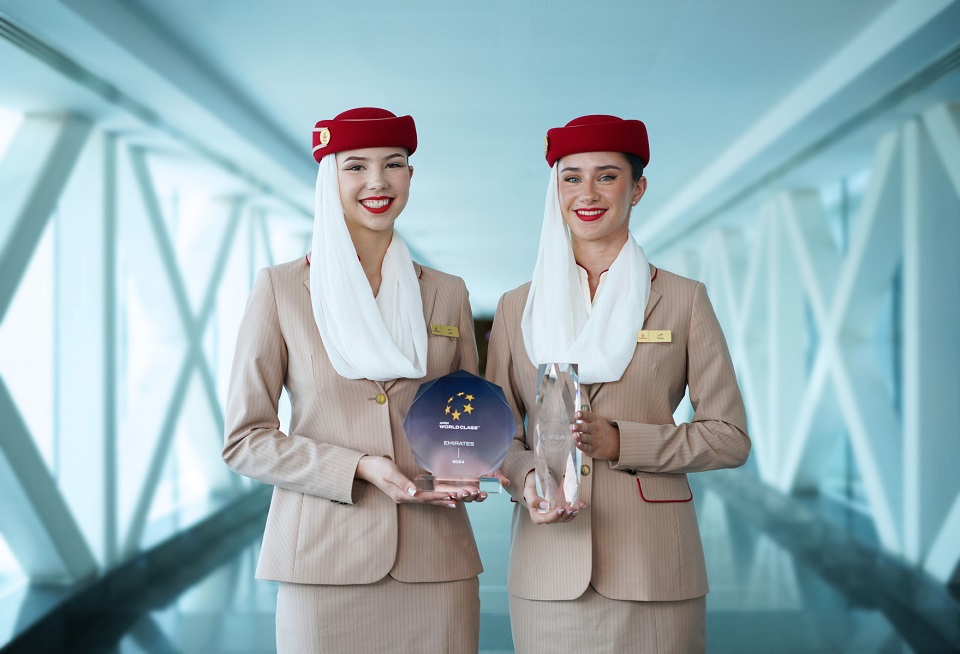 Emirates recently became a 2024 APEX World Class Airline winner for mastering the guest experience and providing great customer service at the 2024 APEX/IFSA Awards in Long Beach, California. Emirates is one of just eight airlines worldwide to get this honor, which was determined by a thorough examination of quality of service, safety, and health control activities.
Emirates also got a 2024 IFSA award for 'Best Onboard Amenity,' in appreciation of the Emirates Sustainable Economy Class amenity kit, which is equipped with essential amenities to improve passenger comfort while being made of more sustainable materials designed for reusability.
Emirates received the World Class award in recognition of its dedication to helping customers "Fly Better" and for upholding the highest standards of safety, well-being, sustainability, and customer service.
Emirates was praised by the aviation industry for its innovation and dedication to excellence as it celebrated a year of record profits, a successful launch of Premium Economy Class, sizable investments in improving onboard services, and significant steps in the journey towards a more sustainable future.
"Tonight, we went beyond merely recognising the skill and passion of the airline industry; instead, we honored 2024 APEX World Class trailblazers like Emirates, who have undoubtedly created a golden chapter in the annals of air travel beyond five stars.
At APEX's FTE EMEA event in Dublin earlier this year, I had the honor of sharing priceless moments with President Sir Tim Clark. Every word he spoke was infused with the wisdom, the vision, and the sheer courage of Emirates' strategy for revolutionizing aviation. Emirates is more than simply an airline; it's a symphony of creativity, aspiration, and unwavering dedication to excellence.