Are Qantas and Emirates retiring Airbus A380 Superjumbos?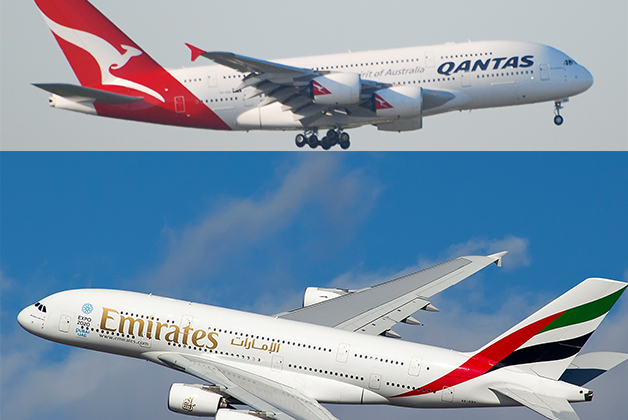 Qantas and Emirates are planning to retire the immense Airbus A380, which changed commercial air travel with opulent first-class suites, in-flight showers, bars, and lounges. The superjumbo experience, however, will still be available to aviation enthusiasts for a few more years as it discovers support amid the post-pandemic travel boom.
In 2008, Emirates and Qantas added the A380 to their fleets after Singapore Airlines (SQ), the launch client, did so first. Within the next ten years, the airlines plan to retire their superjumbos. Vanessa Hudson, the new CEO of Qantas, recently disclosed that the airline's final ten A380s would be phased out over the next decade, during an aviation industry event in Istanbul.
Emirates ramps up operations across continents(Opens in a new browser tab)
In addition, Qantas intends to adopt the Airbus A350 beginning in late 2025. With Qantas' ambitious Project Sunrise, this action is in line. It then intends to start nonstop flights to places like New York and London. Emirates, the largest A380 client and a consistent advocate of the aircraft, has committed to retiring its massive superjumbo fleet on a similar schedule.
The airline's A380s will continue to be flown by Emirates through the end of the next decade, but they will start to be phased out starting in 2032, according to Emirates President Sir Tim Clark, who was present at the same conference in Istanbul.
These aircraft allowed for the annual transportation of more than 50 million passengers to a variety of locations around the world before the epidemic. Sir Tim Clark is still of the opinion that Airbus should have pursued the development of a next-generation A380 rather than ending the programme in 2019. Emirates intends to bolster its post-A380 fleet with extra Airbus A350s and Boeing 777s.
Why don't airplanes have parachutes for passengers?(Opens in a new browser tab)
While Qatar Airways has also announced that it will retire its fleet of Airbus A380 superjumbos once deliveries of more fuel-efficient aircraft, such as the A350, commence.
CEO Akbar al-Baker said in a press conference at the Paris Air Show that the A380s were unexpectedly pressed back into service in November 2021 as a stop-gap measure to help deal with increasing demand when nearly half of Qatar Airways' Airbus A350 fleet was grounded due to allegations of fuselage degradation. The A380s had initially been earmarked for retirement as the pandemic took hold.
EasyJet and Rolls-Royce hydrogen research project sets new world industry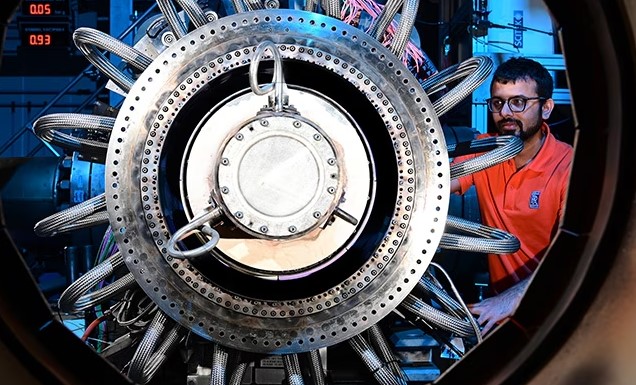 In its hydrogen research project, Rolls-Royce today announced the achievement of yet another significant milestone, a first for the entire world of industry.
In order to power a variety of aircraft, including those in the narrow-body market sector, starting in the mid-2030s, Rolls-Royce and its partner easyJet are dedicated to being at the forefront of the development of hydrogen combustion engine technology.
UK hydrogen alliance established to accelerate zero carbon aviation and bring an £34bn* annual benefit to the country(Opens in a new browser tab)
In collaboration with the German Aerospace Centre Deutsches Zentrum für Luft- und Raumfahrt (DLR) and the UK's Loughborough University, Rolls-Royce has now successfully demonstrated a crucial engine technology that represents an important step forward in the development of hydrogen as an aviation fuel.
Tests on a Pearl 700 engine running on 100% hydrogen at DLR in Cologne have demonstrated the fuel's ability to burn at circumstances that correspond to maximum take-off thrust.
The development of effective improved fuel spray nozzles to regulate combustion has been essential to that accomplishment. Given that hydrogen burns significantly hotter and faster than kerosene, this required considerable engineering problems to be overcome. A novel method that gradually blends air with hydrogen to control the fuel's reactivity allowed the new nozzles to regulate the flame location. The operability and emissions of the combustor met expectations, which is a positive outcome for Rolls-Royce.
Rolls-Royce and Gulfstream give wings to sustainable business aviation(Opens in a new browser tab)
Before the final full-pressure combustor tests were conducted at DLR Cologne, the individual nozzles were initially examined at intermediate pressure at Loughborough's freshly renovated test facilities and at DLR Cologne.
The hydrogen program's combustion component is now well understood as a result of these recent tests, but work is still being done on the systems that will deliver the fuel to the engine and combine those systems with an engine.
As Rolls-Royce and easyJet get ready for the next phase of testing, a full gas hydrogen ground test on a Pearl engine, they will now take the lessons learned from the Boscombe Down tests and apply them to the technologies tested at Loughborough and DLR. The next step will be a comprehensive ground test of a Pearl engine using liquid hydrogen; easyJet and Rolls-Royce both want to eventually fly with the technology.