QantasLink Unveils Stunning Indigenous Livery on New A220 Aircraft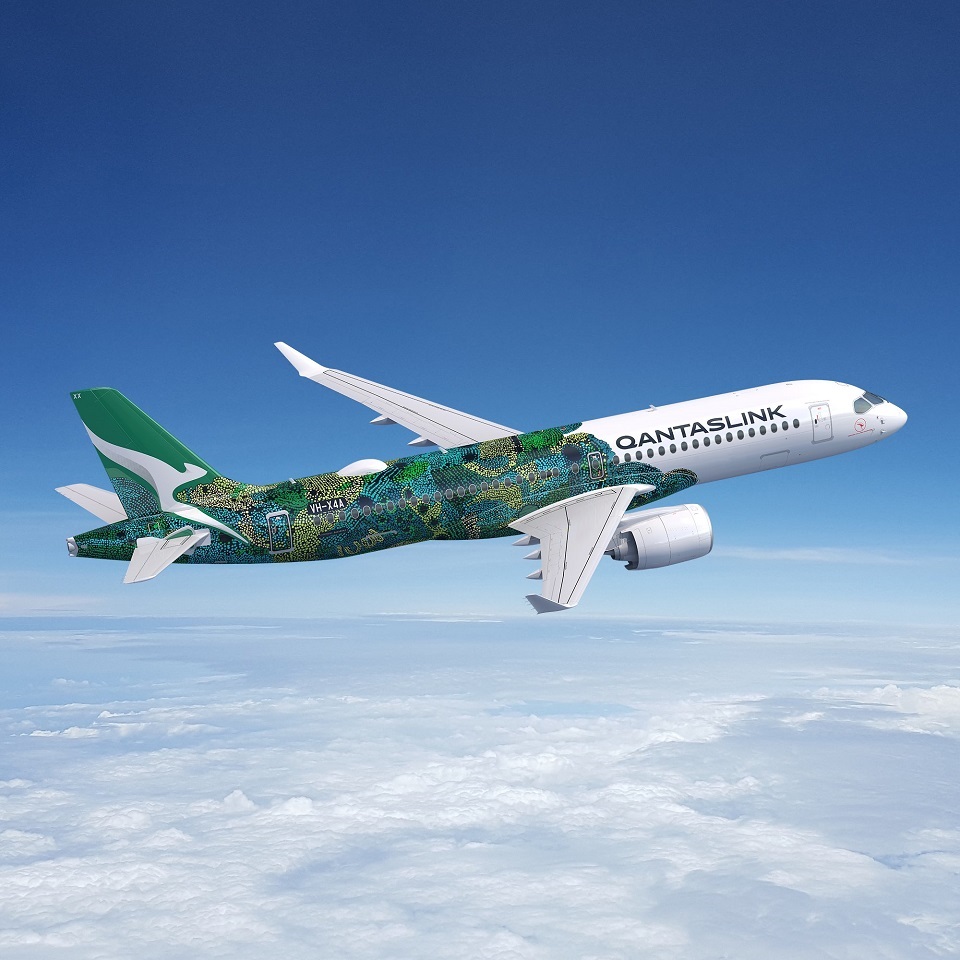 A major milestone in the Qantas Group's fleet renewal programme has been reached with the arrival of QantasLink's first brand-new Airbus A220 aircraft, which just left the paintshop at Airbus' Mirabel, Canada facility.
Arriving in Australia before the year ends, this aircraft is the first of 29 A220s that the Group will receive as part of its domestic fleet renewal programme, which aims to expand and replace its narrowbody fleet.
Australia's current fleet of Boeing 717s will eventually be replaced by the next-generation QantasLink A220s. As more aircraft join the fleet, new domestic and short-haul international routes should become available as a result of the A220's double the range of the 717.
The aircraft, which was painted in an eye-catching Aboriginal paint scheme over the course of two weeks in the paint shop, became the sixth in the national carrier's illustrious Flying Art Series.
Before the A220 (registration VH-X4A) is formally turned over to Qantas by the end of the year, it will go through a number of standard post-production test flights with Airbus and be outfitted with equipment unique to the airline.
After that, it will ferry from Quebec to Australia and become a part of the QantasLink fleet, initially serving Melbourne and Canberra with flights. By mid-2025, an additional six A220s are expected to be delivered.