Qantas makes 78-year-old man to give up his business class seat for off-duty pilot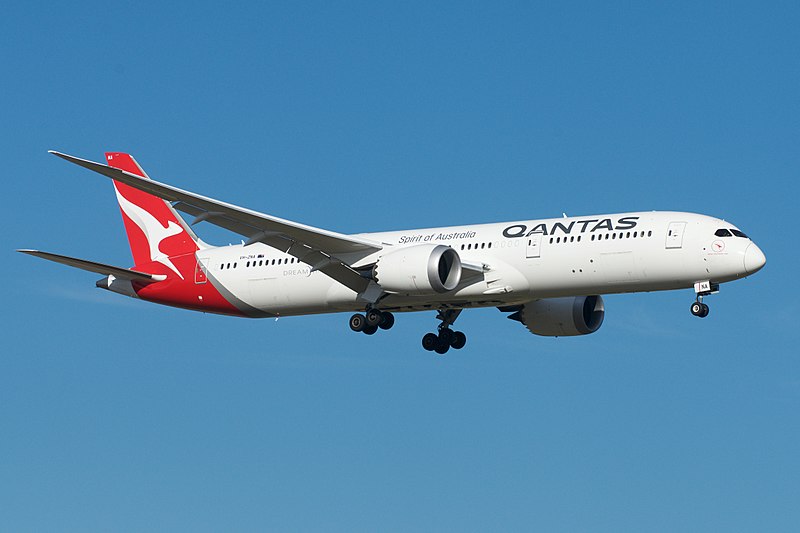 Stephen Jones, 78, had a sudden change in plans as he was getting ready to board a Qantas Airways trip from Melbourne to Adelaide.
when he heard his name being called out over the intercom. Then, he learned that he had been "bumped" by a Qantas Airways employee. Jones told the radio station, "At first, it didn't register." "I wasn't entirely sure what 'bumped' meant. I'll have to reissue your ticket for economy class, she replied.
Are Qantas and Emirates retiring Airbus A380 Superjumbos?(Opens in a new browser tab)
The employee then informed Jones that since flying business class was a requirement of his contract, an off-duty Qantas pilot would take his place, the 78-year-old claimed. Jones was "bumped" from first class, Qantas Airways acknowledged in a statement that it shared with the radio station. He was reportedly moved to economy because there were no business-class seats available.
In response to that Qantas said that it had expressed regret to the customer and given a detailed explanation of why the downgrade was necessary. Customers receive a partial reimbursement in this case, the company says.
"What steps are airlines taking to reduce their carbon footprint and address climate change?"(Opens in a new browser tab)
Jones said that as part of his settlement, he had been given the option of 5,000 frequent flier miles. Although he acknowledged that pilots are "entitled to rest and comfort" while travelling to their next flight, he said that the situation was "unsettling and made me a little irritable."
EasyJet and Rolls-Royce hydrogen research project sets new world industry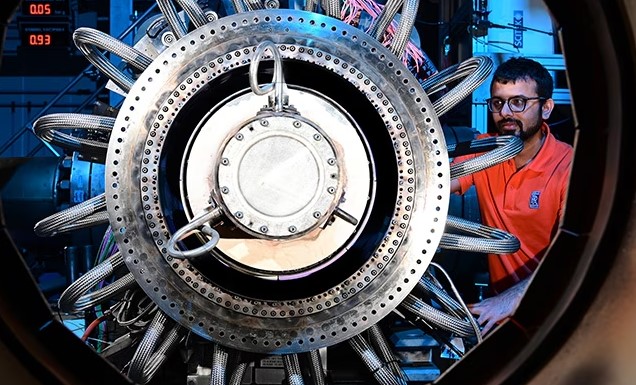 In its hydrogen research project, Rolls-Royce today announced the achievement of yet another significant milestone, a first for the entire world of industry.
In order to power a variety of aircraft, including those in the narrow-body market sector, starting in the mid-2030s, Rolls-Royce and its partner easyJet are dedicated to being at the forefront of the development of hydrogen combustion engine technology.
UK hydrogen alliance established to accelerate zero carbon aviation and bring an £34bn* annual benefit to the country(Opens in a new browser tab)
In collaboration with the German Aerospace Centre Deutsches Zentrum für Luft- und Raumfahrt (DLR) and the UK's Loughborough University, Rolls-Royce has now successfully demonstrated a crucial engine technology that represents an important step forward in the development of hydrogen as an aviation fuel.
Tests on a Pearl 700 engine running on 100% hydrogen at DLR in Cologne have demonstrated the fuel's ability to burn at circumstances that correspond to maximum take-off thrust.
The development of effective improved fuel spray nozzles to regulate combustion has been essential to that accomplishment. Given that hydrogen burns significantly hotter and faster than kerosene, this required considerable engineering problems to be overcome. A novel method that gradually blends air with hydrogen to control the fuel's reactivity allowed the new nozzles to regulate the flame location. The operability and emissions of the combustor met expectations, which is a positive outcome for Rolls-Royce.
Rolls-Royce and Gulfstream give wings to sustainable business aviation(Opens in a new browser tab)
Before the final full-pressure combustor tests were conducted at DLR Cologne, the individual nozzles were initially examined at intermediate pressure at Loughborough's freshly renovated test facilities and at DLR Cologne.
The hydrogen program's combustion component is now well understood as a result of these recent tests, but work is still being done on the systems that will deliver the fuel to the engine and combine those systems with an engine.
As Rolls-Royce and easyJet get ready for the next phase of testing, a full gas hydrogen ground test on a Pearl engine, they will now take the lessons learned from the Boscombe Down tests and apply them to the technologies tested at Loughborough and DLR. The next step will be a comprehensive ground test of a Pearl engine using liquid hydrogen; easyJet and Rolls-Royce both want to eventually fly with the technology.