How do pilots navigate during a flight?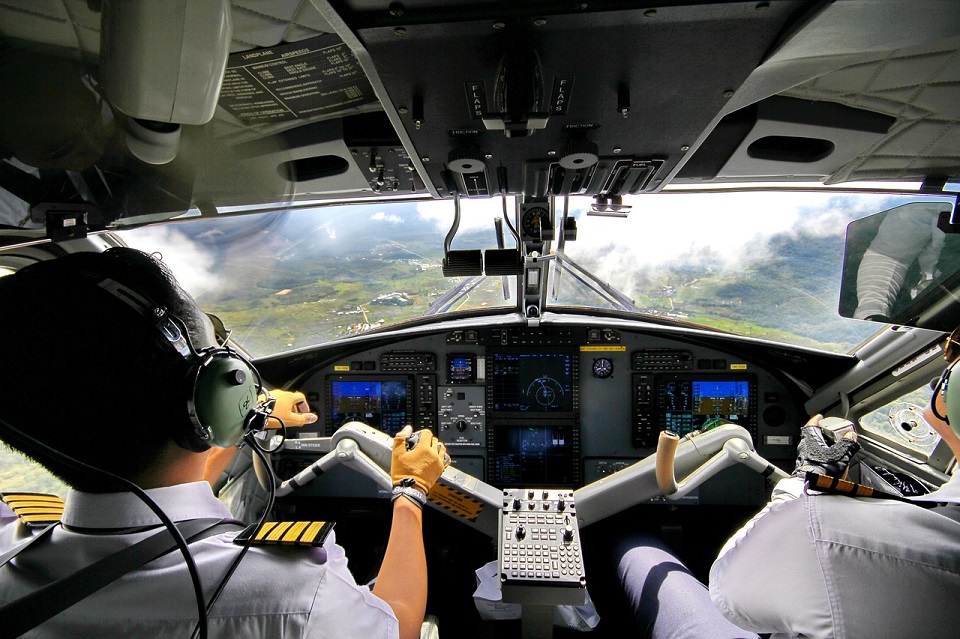 The primary navigational aid is a magnetic compass. The magnetic variation (or declination), which is brought about when the needle or card aligns itself to magnetic north rather than true north, must be taken into consideration by the pilot. The flight map also shows the regional variation. Several navigational tools and methods are used by pilots to navigate during flights. Here are a few of the most popular techniques:
1.GPS (Global Positioning System): GPS is a satellite-based navigation system that provides precise location information. Pilots use GPS receivers to plot their itineraries, find their planes, and track their progress.
2.Inertial Navigation System (INS): An aircraft's position, speed, and direction of flight are tracked by the self-contained navigation system (INS) utilising accelerometers and gyroscopes. In the absence of GPS, INS can still provide accurate navigational data.
3.VOR (VHF Omnidirectional Range): The VOR ground-based radio navigation system provides pilots with directional information using a network of stationary radio beacons. By setting the aircraft's navigation equipment to the VOR frequency, pilots can utilise the VOR signals to determine where they are and track their progress.
4.NDB (Non-Directional Beacon): NDB, a ground-based radio navigation system, provides aircraft with directional information using a single radio beacon. Pilots tune the aircraft's navigation system to the NDB frequency in order to determine their location and track their progress.
5.Dead Reckoning: An aircraft's position is calculated using the "dead reckoning" navigation method by taking into account its speed, direction of travel, and elapsed time. The pilot uses information from the instruments to calculate the position and course of an aircraft.
6.Visual Navigation: Pilots can navigate during flights by using visual clues including waterways, highways, and landmarks. They might also utilise charts and maps to organise their journey and locate specific locations.
Pilots commonly use a number of strategies to navigate throughout a flight, depending on the availability of navigational aids and the difficulty of the flight path. They also depend on weather reports and air traffic control to help them adjust their course and change their flight plan as necessary.
EasyJet and Rolls-Royce hydrogen research project sets new world industry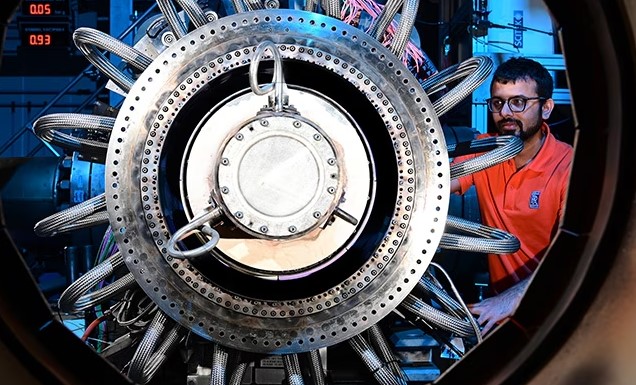 In its hydrogen research project, Rolls-Royce today announced the achievement of yet another significant milestone, a first for the entire world of industry.
In order to power a variety of aircraft, including those in the narrow-body market sector, starting in the mid-2030s, Rolls-Royce and its partner easyJet are dedicated to being at the forefront of the development of hydrogen combustion engine technology.
UK hydrogen alliance established to accelerate zero carbon aviation and bring an £34bn* annual benefit to the country(Opens in a new browser tab)
In collaboration with the German Aerospace Centre Deutsches Zentrum für Luft- und Raumfahrt (DLR) and the UK's Loughborough University, Rolls-Royce has now successfully demonstrated a crucial engine technology that represents an important step forward in the development of hydrogen as an aviation fuel.
Tests on a Pearl 700 engine running on 100% hydrogen at DLR in Cologne have demonstrated the fuel's ability to burn at circumstances that correspond to maximum take-off thrust.
The development of effective improved fuel spray nozzles to regulate combustion has been essential to that accomplishment. Given that hydrogen burns significantly hotter and faster than kerosene, this required considerable engineering problems to be overcome. A novel method that gradually blends air with hydrogen to control the fuel's reactivity allowed the new nozzles to regulate the flame location. The operability and emissions of the combustor met expectations, which is a positive outcome for Rolls-Royce.
Rolls-Royce and Gulfstream give wings to sustainable business aviation(Opens in a new browser tab)
Before the final full-pressure combustor tests were conducted at DLR Cologne, the individual nozzles were initially examined at intermediate pressure at Loughborough's freshly renovated test facilities and at DLR Cologne.
The hydrogen program's combustion component is now well understood as a result of these recent tests, but work is still being done on the systems that will deliver the fuel to the engine and combine those systems with an engine.
As Rolls-Royce and easyJet get ready for the next phase of testing, a full gas hydrogen ground test on a Pearl engine, they will now take the lessons learned from the Boscombe Down tests and apply them to the technologies tested at Loughborough and DLR. The next step will be a comprehensive ground test of a Pearl engine using liquid hydrogen; easyJet and Rolls-Royce both want to eventually fly with the technology.