Qantas & JetStar Mega Sale, One Billion Points for Frequent Flyers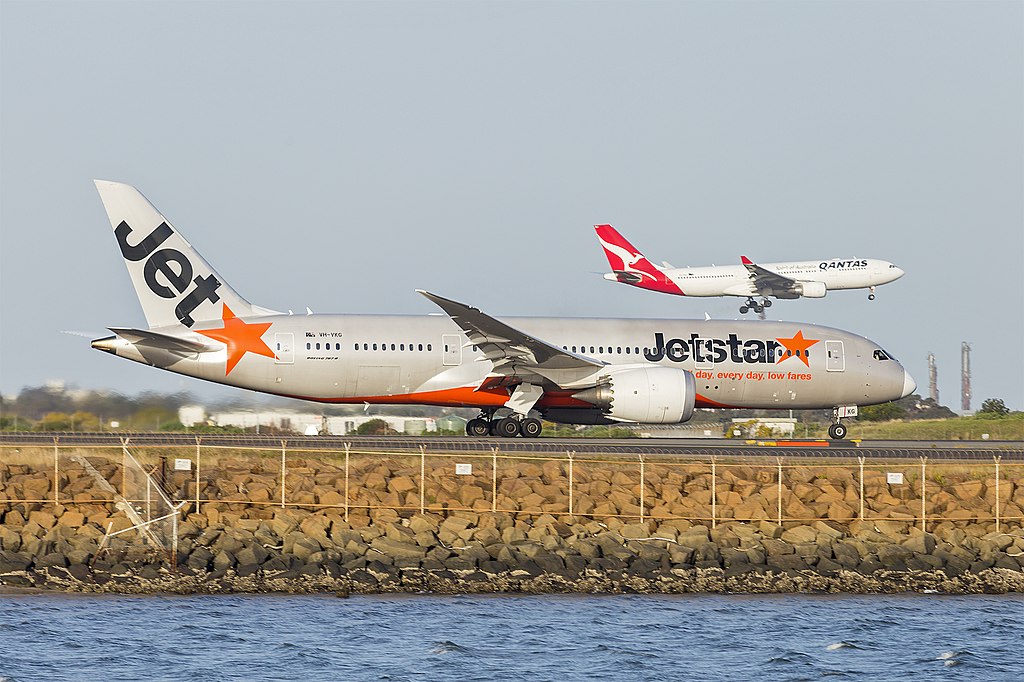 More than one million sale fares starting from $29 one-way.
One of the biggest thank you Qantas Points or Status Credits giveaways on record for Frequent Flyers.
Jetstar on track to deliver 10 million fares under $100 this calendar year.
Everyday fares continue to fall as more capacity added.
The Qantas Group has launched a major discount across its network today, while also recognising frequent travellers with a choice of points or status credits for their ongoing support.
More than one million seats on Qantas Domestic, Qantas International, Jetstar, and QantasLink regional flights are now available for purchase. Qantas fares will be up to 40 per cent off, including return flights from Sydney to London for $1799 and Melbourne to Los Angeles for $1199. Jetstar fares are up to half price, with domestic Jetstar flights starting from as low as $29 one-way and Jetstar international flights from $145 one-way.
Are Qantas and Emirates retiring Airbus A380 Superjumbos?(Opens in a new browser tab)
The mega sale offers travellers an opportunity to lock in low cost fares and pre-plan visits with family and friends, business travels, or vacation getaways. The mega sale covers flights to more than 90 destinations across the nation and around the world.
As more capacity is added by the more than 50 airlines serving Australia, daily rates, which reached a peak late last year, have now decreased by about 12%. While international capacity has recovered to 80% and is anticipated to revert to pre-COVID levels by the middle of next year, domestic capacity for the Qantas Group is currently above pre-COVID levels.
American Airlines sues website that helped flyers to save money using trick(Opens in a new browser tab)
Qantas is gifting more than a billion Qantas Points shared between Frequent Flyers who have flown at least one Qantas flight in the past 12 months in recognition of their loyalty. Members can also opt to receive Status Credits instead, which help retain or increase their Frequent Flyer status (Silver, Gold, Platinum etc.).
Qantas sale fares starting from
Australia (one-way, Economy)
International (return, Economy)
Melbourne – Launceston
$99
Brisbane – Auckland
$549
Sydney – Coffs Harbour
$119
Sydney – Nadi (Fiji)
$625
Gold Coast – Sydney
$119
Perth – Singapore
$639
Adelaide – Melbourne
$125
Sydney – Shanghai
$919
Brisbane – Newcastle
$129
Sydney – Bengaluru
$949
Sunshine Coast – Sydney
$139
Brisbane – Hong Kong
$979
Melbourne – Perth
$279
Melbourne – Los Angeles
$1,199
Darwin – Sydney
$299
Sydney – London
$1,799
Jetstar sale fares starting from
Australia (one-way, Economy)
International (one-way, Economy)
Sydney – Ballina (Byron Bay)
$29
Perth – Bali (Denpasar)
$145
Sydney – Launceston
$29
Darwin – Bali (Denpasar)
$145
Brisbane – Newcastle
$39
Sydney – Honolulu
$229
Melbourne – Gold Coast
$49
Sydney – Rarotonga
$249
Adelaide – Hobart
$69
Brisbane – Seoul (Incheon)
$249
Perth – Brisbane
$99
Melbourne – Ho Chi Minh City
$169
Qantas seats are on sale from today until 11.59pm AEST on 31 August 2023 for various travel dates between October 2023 and June 2024, including some holiday periods. Jetstar seats are on sale from today until 11.59pm AEST on 28 August 2023.
EasyJet and Rolls-Royce hydrogen research project sets new world industry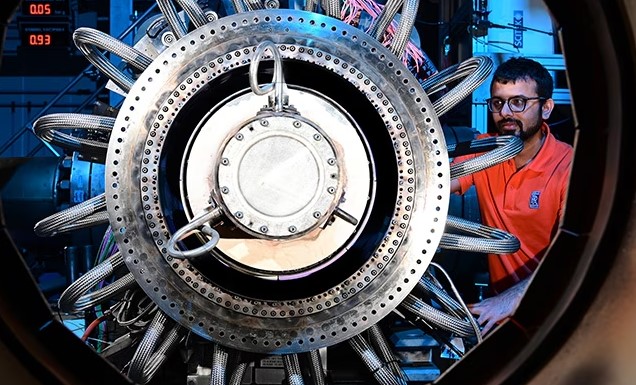 In its hydrogen research project, Rolls-Royce today announced the achievement of yet another significant milestone, a first for the entire world of industry.
In order to power a variety of aircraft, including those in the narrow-body market sector, starting in the mid-2030s, Rolls-Royce and its partner easyJet are dedicated to being at the forefront of the development of hydrogen combustion engine technology.
UK hydrogen alliance established to accelerate zero carbon aviation and bring an £34bn* annual benefit to the country(Opens in a new browser tab)
In collaboration with the German Aerospace Centre Deutsches Zentrum für Luft- und Raumfahrt (DLR) and the UK's Loughborough University, Rolls-Royce has now successfully demonstrated a crucial engine technology that represents an important step forward in the development of hydrogen as an aviation fuel.
Tests on a Pearl 700 engine running on 100% hydrogen at DLR in Cologne have demonstrated the fuel's ability to burn at circumstances that correspond to maximum take-off thrust.
The development of effective improved fuel spray nozzles to regulate combustion has been essential to that accomplishment. Given that hydrogen burns significantly hotter and faster than kerosene, this required considerable engineering problems to be overcome. A novel method that gradually blends air with hydrogen to control the fuel's reactivity allowed the new nozzles to regulate the flame location. The operability and emissions of the combustor met expectations, which is a positive outcome for Rolls-Royce.
Rolls-Royce and Gulfstream give wings to sustainable business aviation(Opens in a new browser tab)
Before the final full-pressure combustor tests were conducted at DLR Cologne, the individual nozzles were initially examined at intermediate pressure at Loughborough's freshly renovated test facilities and at DLR Cologne.
The hydrogen program's combustion component is now well understood as a result of these recent tests, but work is still being done on the systems that will deliver the fuel to the engine and combine those systems with an engine.
As Rolls-Royce and easyJet get ready for the next phase of testing, a full gas hydrogen ground test on a Pearl engine, they will now take the lessons learned from the Boscombe Down tests and apply them to the technologies tested at Loughborough and DLR. The next step will be a comprehensive ground test of a Pearl engine using liquid hydrogen; easyJet and Rolls-Royce both want to eventually fly with the technology.