Iconic BOAC Livery on British Airways Boeing 747 to be Scrapped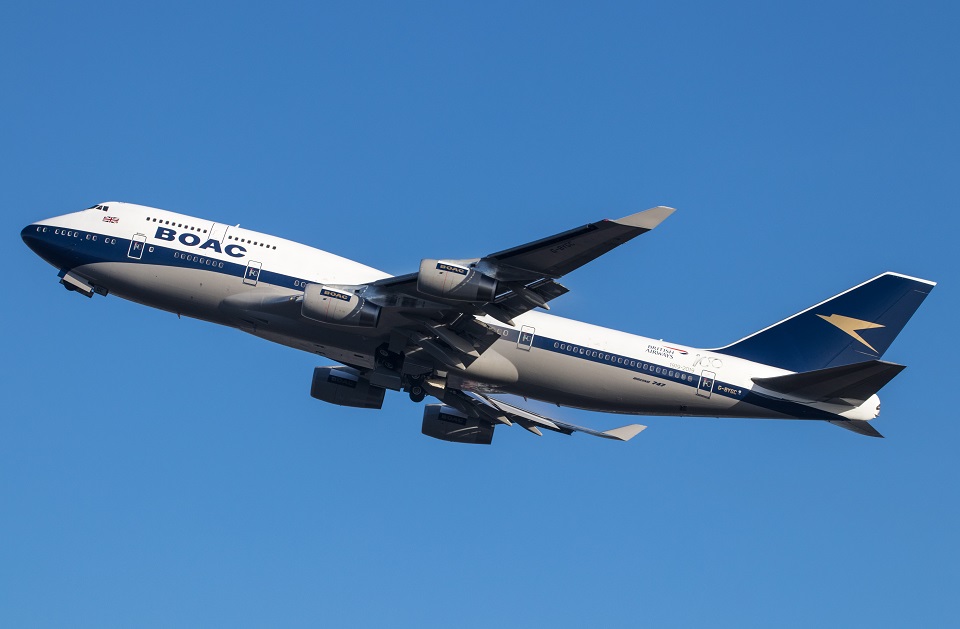 The British Airways Boeing 747-400 G-BYGC (msn 25823), which arrived in St. Athan (United Kingdom) on December 11, 2020 and was painted in the British Overseas Airways Corporation (BOAC)-retro livery, has been scrapped.
British Airways brings the A380 back to Singapore(Opens in a new browser tab)
The retro-liveried aircraft, however, is shown being dismantled in images posted on X on August 17, 2023. This is most likely being done by eCube, a business with an aircraft disassembly site at DGX. Dismantling of airplanes is one of the services offered by the business. British Airways, along with other airlines and lessors, is listed as one of its key partners on the company's website.
British Airways Boeing 747-436 has been scrapped at St Athan (BOAC G-BYGC)

Shame it couldn't be preserved

So long Queen..#aviation #avgeek pic.twitter.com/953ZoPJsJh

— M Zulqarnain B (@MZulqarnainBut1) August 16, 2023
In the midst of the COVID-19 epidemic, British Airways retired all 31 of its Boeing 747-400 aircraft in July 2020. During that time, Alex Cruz, the British carrier's then-CEO, stated that the retirement was "not how we wanted or expected to have to say goodbye to our incredible fleet of 747 aircraft."
Qatar Airways Unveils Striking Formula 1 Themed Livery on B777 Aircraft(Opens in a new browser tab)
"This is the most logical course of action for us to suggest, no matter how unpleasant it is. As well as those of us at British Airways, many others all throughout Britain will feel the loss of the jumbo jet, Cruz continued.
Following a thorough analysis that involved all parties with an interest in the aircraft, it was determined that transferring the aircraft to a secure location away from the airport would not be possible. As a result, it was decided to include the option for aviation enthusiasts worldwide to keep a piece of aviation history in their residence or on their person as part of our Reuse, Repurpose, Recycle campaign. In the end, this will guarantee that, through dismantling and upcycling, the memory of aircraft MSN 25823 continues on in a positive and sustainable way.
EasyJet and Rolls-Royce hydrogen research project sets new world industry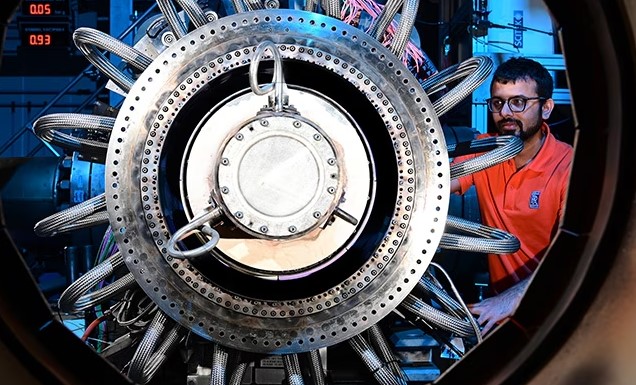 In its hydrogen research project, Rolls-Royce today announced the achievement of yet another significant milestone, a first for the entire world of industry.
In order to power a variety of aircraft, including those in the narrow-body market sector, starting in the mid-2030s, Rolls-Royce and its partner easyJet are dedicated to being at the forefront of the development of hydrogen combustion engine technology.
UK hydrogen alliance established to accelerate zero carbon aviation and bring an £34bn* annual benefit to the country(Opens in a new browser tab)
In collaboration with the German Aerospace Centre Deutsches Zentrum für Luft- und Raumfahrt (DLR) and the UK's Loughborough University, Rolls-Royce has now successfully demonstrated a crucial engine technology that represents an important step forward in the development of hydrogen as an aviation fuel.
Tests on a Pearl 700 engine running on 100% hydrogen at DLR in Cologne have demonstrated the fuel's ability to burn at circumstances that correspond to maximum take-off thrust.
The development of effective improved fuel spray nozzles to regulate combustion has been essential to that accomplishment. Given that hydrogen burns significantly hotter and faster than kerosene, this required considerable engineering problems to be overcome. A novel method that gradually blends air with hydrogen to control the fuel's reactivity allowed the new nozzles to regulate the flame location. The operability and emissions of the combustor met expectations, which is a positive outcome for Rolls-Royce.
Rolls-Royce and Gulfstream give wings to sustainable business aviation(Opens in a new browser tab)
Before the final full-pressure combustor tests were conducted at DLR Cologne, the individual nozzles were initially examined at intermediate pressure at Loughborough's freshly renovated test facilities and at DLR Cologne.
The hydrogen program's combustion component is now well understood as a result of these recent tests, but work is still being done on the systems that will deliver the fuel to the engine and combine those systems with an engine.
As Rolls-Royce and easyJet get ready for the next phase of testing, a full gas hydrogen ground test on a Pearl engine, they will now take the lessons learned from the Boscombe Down tests and apply them to the technologies tested at Loughborough and DLR. The next step will be a comprehensive ground test of a Pearl engine using liquid hydrogen; easyJet and Rolls-Royce both want to eventually fly with the technology.