British Airways brings the A380 back to Singapore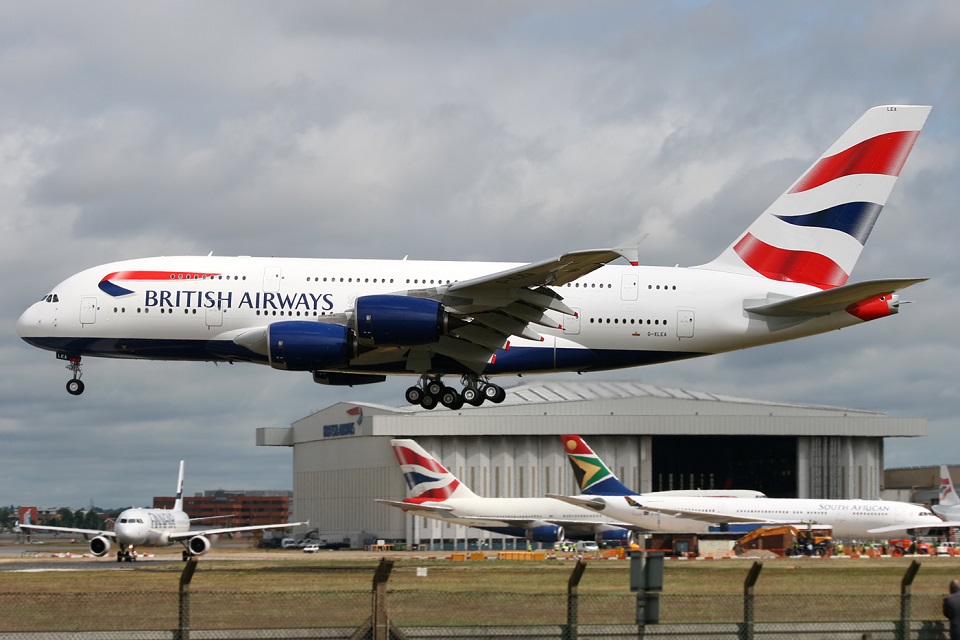 In March 2024, British Airways will upgrade its daily London-Singapore route to an Airbus A380 in an effort to express its sustained optimism regarding the travel industry's revival.
Although the 777s operated by British Airways are rather finely divided into a number of configurations, there is an effort to consolidate the fleet into three kinds through a schedule of fleet refurbishments, at least for the Heathrow-based aircraft.
The Heathrow fleet will mostly consist of the three class 200ER (77L), the four class 200ER (77M), and the four class 300ER (77H) by the beginning of 2023. Additionally, three 77Rs (LGW spec) are also running out of Heathrow and six 77Gs are now in service with plans to be upgraded to the 77H type in 2023. Both the 77S and 77T cabin layouts are available in the London Gatwick fleet.
British Airways has committed to upgrading its A380s with brand-new first class suites in addition to those much enhanced Club Suites, as was previously reported. The BA11 flight leaves London Heathrow T5 at 7.30 p.m. and arrives in Singapore at 4.50 p.m. the next day. BA12 takes off from Changi T1 in Singapore at 11:20 p.m., returning to London the next morning at 6:15 a.m.
British Airways adds 4 new Short-Haul Routes From London Heathrow(Opens in a new browser tab)
From Sunday, November 5 through Saturday, November 8, there will only be one flight per week between London City and Milan Linate. Flights to and from Heathrow will continue as normal.
San Sebastian
The route, which was once only offered during the summer, will now depart from London City all year round. It will run every Thursday and Sunday starting on October 29 as the winter season gets started.
Air India Passengers Stranded Inside Plane for 2 Hours Due to Pilot Absence
According to reports, over 100 passengers were forced to stay nearly two hours inside the aircraft on September 25 due to the absence of the pilot of Air India Flight AI853 from Delhi to Pune.
Delta passengers left stranded on Portuguese island and told them to Drink Water From Bathroom Faucets(Opens in a new browser tab)
The flight, which was supposed to leave at 7:10 p.m., took off at 9 p.m. and didn't land in Pune until nearly 11 p.m. Due to a lack of pilots, the delay left disgruntled passengers wondering why they had to wait two hours after boarding. Concerns regarding flight timeliness and passenger satisfaction have been brought up by this awful incident.
The flight crew gave short justifications for the delay to the passengers on board, citing "operational reasons." However, under criticism from furious passengers, they eventually acknowledged that the lack of pilots was to blame for the drawn-out departure.
Woman diverts flight after argument 'over wine'(Opens in a new browser tab)
Another passenger tweeted that, We were kept in flight for more than 1 hour because your pilot was not on time. This is really pathetic. No staff knew reason and inform passengers. It felt like kidnapped in suffocating environment. AI853- delhi to pune.
These flights are scheduled, claims a civil aviation expert who talked on the record. The result is that everything needs to be scrutinized and inspected in detail in advance. The passengers weren't adequately told about the reasons for the delay, he claims, which is worse.