SpiceJet Q400 aircraft's engine catches fire at Delhi airport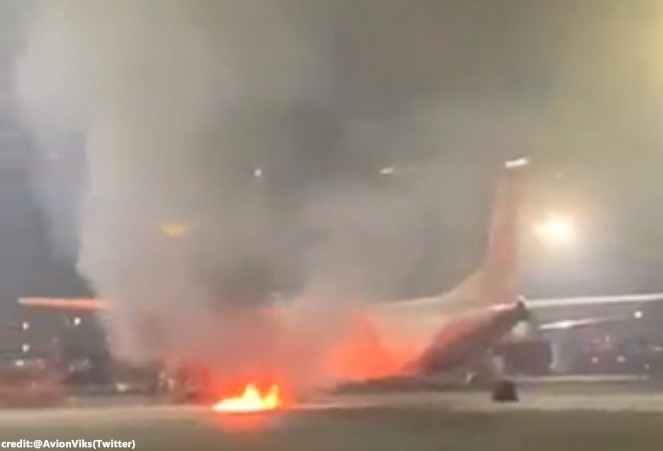 On Tuesday night at the Delhi airport, an engine of a SpiceJet Q400 aircraft that was grounded caught fire. According to officials, both the aircraft and maintenance staff were safe.
How do pilots navigate during a flight?(Opens in a new browser tab)
The fire extinguisher was used after a SpiceJet representative reported seeing a fire warning in an engine of the Q400 aircraft that was undergoing maintenance.
No. 1 engine of a Q400 belonging to SpiceJet caught fire on Bay 158 at DEL T1.

Further details awaited. pic.twitter.com/zurXrQre7k

— Vikram G Krishnan (@AvionViks) July 25, 2023
An airline official confirmed that the SpiceJet Q400 aircraft was undergoing maintenance. The Q400 aircraft's engine was seen to be on fire, and the fire extinguisher was used. The airline issued a statement stating, "On July 25, SpiceJet Q400 aircraft under maintenance, while carrying out engine ground runs at idle power at bay, the AME observed fire warning on #1 engine."
A turboprop is the Q400.The airline operates two Q400s with seating capacities of 78 and 90 people. SpiceJet has been removed from the DGCA's enhanced surveillance regime, the aviation authority announced earlier in the day.
Air India Passengers Stranded Inside Plane for 2 Hours Due to Pilot Absence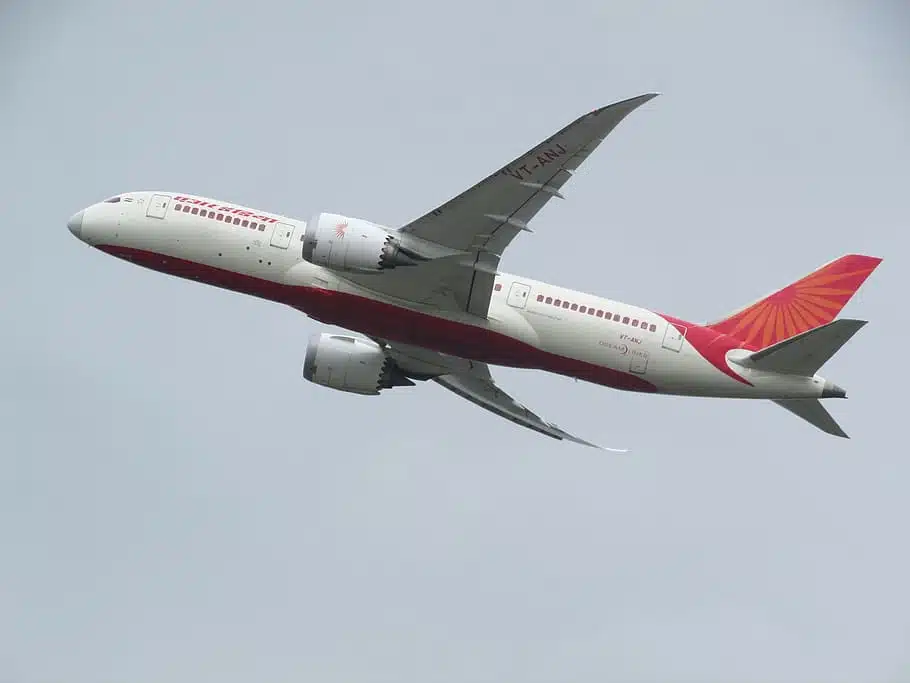 According to reports, over 100 passengers were forced to stay nearly two hours inside the aircraft on September 25 due to the absence of the pilot of Air India Flight AI853 from Delhi to Pune.
Delta passengers left stranded on Portuguese island and told them to Drink Water From Bathroom Faucets(Opens in a new browser tab)
The flight, which was supposed to leave at 7:10 p.m., took off at 9 p.m. and didn't land in Pune until nearly 11 p.m. Due to a lack of pilots, the delay left disgruntled passengers wondering why they had to wait two hours after boarding. Concerns regarding flight timeliness and passenger satisfaction have been brought up by this awful incident.
The flight crew gave short justifications for the delay to the passengers on board, citing "operational reasons." However, under criticism from furious passengers, they eventually acknowledged that the lack of pilots was to blame for the drawn-out departure.
Woman diverts flight after argument 'over wine'(Opens in a new browser tab)
Another passenger tweeted that, We were kept in flight for more than 1 hour because your pilot was not on time. This is really pathetic. No staff knew reason and inform passengers. It felt like kidnapped in suffocating environment. AI853- delhi to pune.
These flights are scheduled, claims a civil aviation expert who talked on the record. The result is that everything needs to be scrutinized and inspected in detail in advance. The passengers weren't adequately told about the reasons for the delay, he claims, which is worse.