Qatar Airways Unveils Striking Formula 1 Themed Livery on B777 Aircraft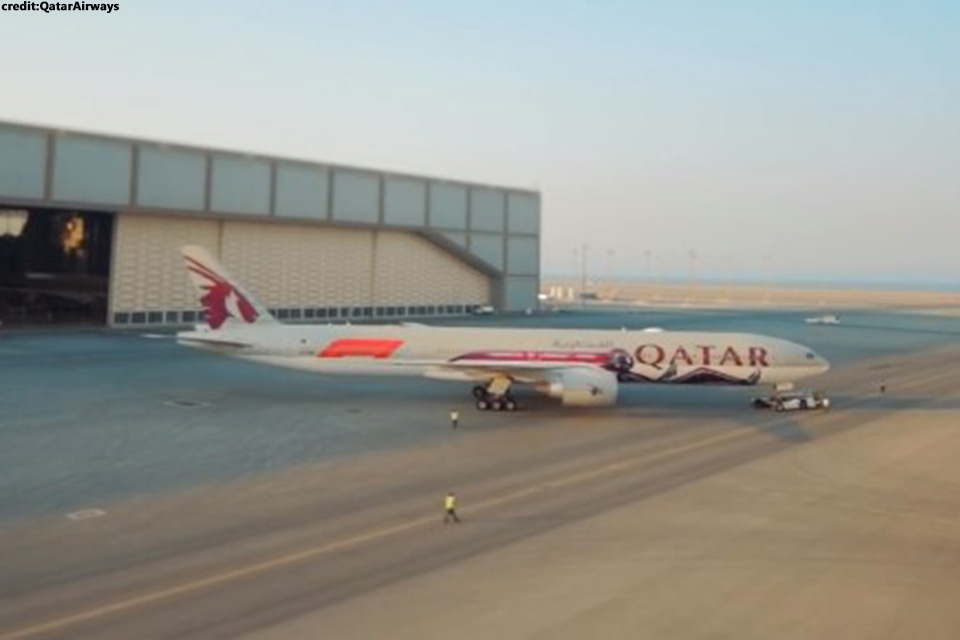 Qatar Airways unveiling an exciting new addition to its fleet – a Boeing 777 with a distinctive livery dedicated to its new collaboration with Formula 1. The airplane, registered as A7-BEL, underwent a spectacular alteration in Doha, signaling an important departure from its traditional Qatar Airways appearance.
Qatar Airways expands its network for the First Time in Lyon, France(Opens in a new browser tab)
This Boeing widebody, registered A7-BEL, last flew in the conventional Qatar Airways livery on July 18th before undergoing a two-week temporary grounding in Doha to apply the new sporty scheme.
Qatar Airways Privilege Club Launches Card Linked Offers for Seamless Avios Earning and Spending"(Opens in a new browser tab)
Qatar Airways' persistent dedication to quality. Every colour stroke and design curve was deliberately designed to flawlessly blend the fascinating spirit of Formula One with the airline's signature visual identity. The dazzling purple, maroon, and black colours that have become iconic with Qatar Airways have been masterfully coordinated to embrace the adrenaline-fueled dynamism that characterises Formula 1 racing.
This airplane serves as an intangible symbol of the powerful cooperation between Qatar Airways and Formula 1 as it takes to the skies with its alluring new appearance. A stunning visual masterpiece was produced primarily to the collaboration of two global giants, and the aviation and high-octane motorsport industries have been strongly connected as a result. Both passengers and aviation enthusiasts will undoubtedly be mesmerized by the creativity and significance that this unique livery shows spreading the spirit of creation and collaboration over the skies.
EasyJet and Rolls-Royce hydrogen research project sets new world industry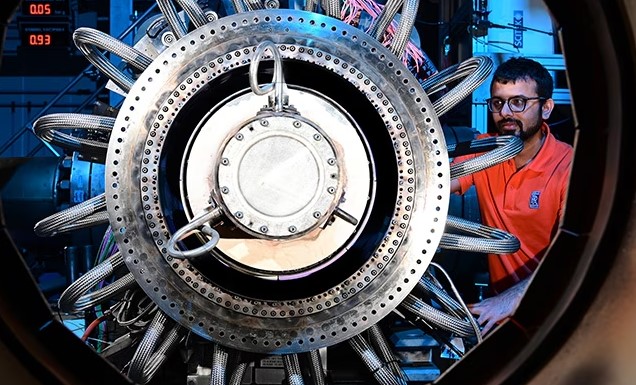 In its hydrogen research project, Rolls-Royce today announced the achievement of yet another significant milestone, a first for the entire world of industry.
In order to power a variety of aircraft, including those in the narrow-body market sector, starting in the mid-2030s, Rolls-Royce and its partner easyJet are dedicated to being at the forefront of the development of hydrogen combustion engine technology.
UK hydrogen alliance established to accelerate zero carbon aviation and bring an £34bn* annual benefit to the country(Opens in a new browser tab)
In collaboration with the German Aerospace Centre Deutsches Zentrum für Luft- und Raumfahrt (DLR) and the UK's Loughborough University, Rolls-Royce has now successfully demonstrated a crucial engine technology that represents an important step forward in the development of hydrogen as an aviation fuel.
Tests on a Pearl 700 engine running on 100% hydrogen at DLR in Cologne have demonstrated the fuel's ability to burn at circumstances that correspond to maximum take-off thrust.
The development of effective improved fuel spray nozzles to regulate combustion has been essential to that accomplishment. Given that hydrogen burns significantly hotter and faster than kerosene, this required considerable engineering problems to be overcome. A novel method that gradually blends air with hydrogen to control the fuel's reactivity allowed the new nozzles to regulate the flame location. The operability and emissions of the combustor met expectations, which is a positive outcome for Rolls-Royce.
Rolls-Royce and Gulfstream give wings to sustainable business aviation(Opens in a new browser tab)
Before the final full-pressure combustor tests were conducted at DLR Cologne, the individual nozzles were initially examined at intermediate pressure at Loughborough's freshly renovated test facilities and at DLR Cologne.
The hydrogen program's combustion component is now well understood as a result of these recent tests, but work is still being done on the systems that will deliver the fuel to the engine and combine those systems with an engine.
As Rolls-Royce and easyJet get ready for the next phase of testing, a full gas hydrogen ground test on a Pearl engine, they will now take the lessons learned from the Boscombe Down tests and apply them to the technologies tested at Loughborough and DLR. The next step will be a comprehensive ground test of a Pearl engine using liquid hydrogen; easyJet and Rolls-Royce both want to eventually fly with the technology.