Airbus renews its transatlantic fleet with lower-emission ships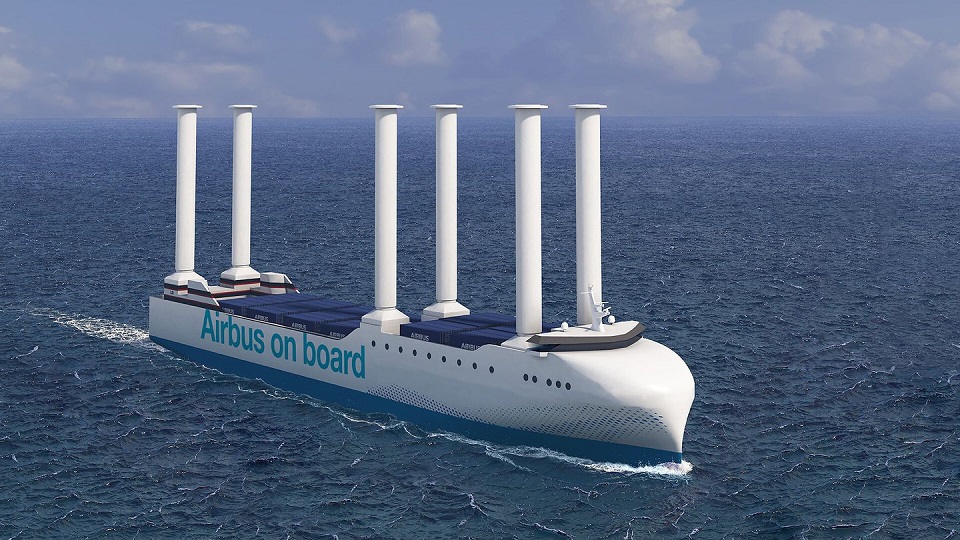 Airbus plans to replace its entire fleet of chartered vessels, which are now used to transport airplane subassemblies between production facilities in the United States and Europe, with three new roll-on/roll-off vessels that are low-emission and powered by wind.
Airbus has given shipowner Louis Dreyfus Armateurs the get-ahead to construct, own, and run these brand-new, extremely effective aircraft, which will go into service in 2026.
By 2030, it is anticipated that the new fleet will have reduced the average annual transatlantic CO2 emissions from 68,000 to 33,000 tonnes. This will help Airbus fulfill its commitment to follow the 1.5°C pathway of the Paris Agreement by reducing its total industrial emissions by up to 63% by the end of the decade, starting with 2015 as the baseline year.
Airbus plans to progressively replace the charter ships used to transport its aircraft subassemblies from Saint-Nazaire, France, to its Mobile, Alabama, single-aisle final assembly facility across the Atlantic.
Together with two dual-fuel engines that run on marine diesel oil and e-methanol, the new vessels will be propelled forward by a combination of six Flettner rotors, which are big, revolving cylinders that create lift due to wind. Software for routing will also maximise wind propulsion and minimise drag from unfavorable ocean conditions, maximizing the efficiency of the ship's transatlantic voyage.
The goal of Airbus to raise the production rate of the A320 family to 75 aircraft per month by 2026 is further supported by the fleet renewal. As opposed to three or four sets with present cargo ships, each new transatlantic vessel will be able to carry approximately seventy forty-foot containers and six sets of single-aisle aircraft sub-assembly sets, which include the wings, fuselage, engine pylons, and horizontal and vertical tail planes.