Airbus A321XLR embarks on first international test flights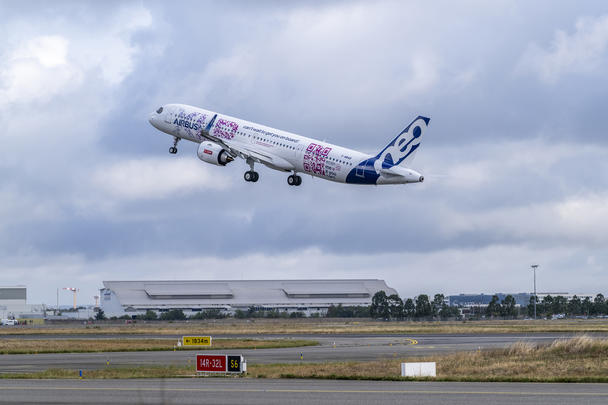 The 'Functional and Reliability Testing' (FnR) campaign, part of the A321XLR programme, is begun. This certification operation by Airbus, also known as "Route Proving," is a factor in the EASA Type Certification that will be granted to the new model in 2024.
United Airlines Presents New Polaris Seat Plans for Upcoming A321XLRs(Opens in a new browser tab)
The primary goal of the FnR is to show that the A321XLR's systems are mature before it enters service, with a target of about 100 hours of flight time spread over 10 days without a system power-down. A small number of sectors, totaling about 15 flights, are meant to be representative of the routes that airlines may choose to operate after the aircraft is put into service. These are intended to represent a variety of operator profiles, climatic factors, flight lengths, and turnaround periods at airports.
For the first time since the A321XLR's maiden flight in June 2022, real airline cabin and flight crews will be gaining practical experience alongside Airbus test pilots and flight engineers, as well as a representative group of about 30 passengers made up of volunteer Airbus and airline staff.
Top 10 best airports in Asia for Queuing Times in 2023(Opens in a new browser tab)
As the A321XLR spreads its wings for the first flight, travelling across oceans and stopping at foreign airports, everyone on board as well as several supporting personnel on the ground in Toulouse and at the destination airports will work towards a single goal to provide helpful feedback. 'MSN 11080', one of three specialised flight test prototypes, is the aircraft that is carrying out these missions and is the only one with a fully furnished cabin interior.
After the flights themselves are completed, the FnR campaign swings into its next phase which addresses the aspects of certification reporting as well as Airbus' own internal development activity.
Air India Passengers Stranded Inside Plane for 2 Hours Due to Pilot Absence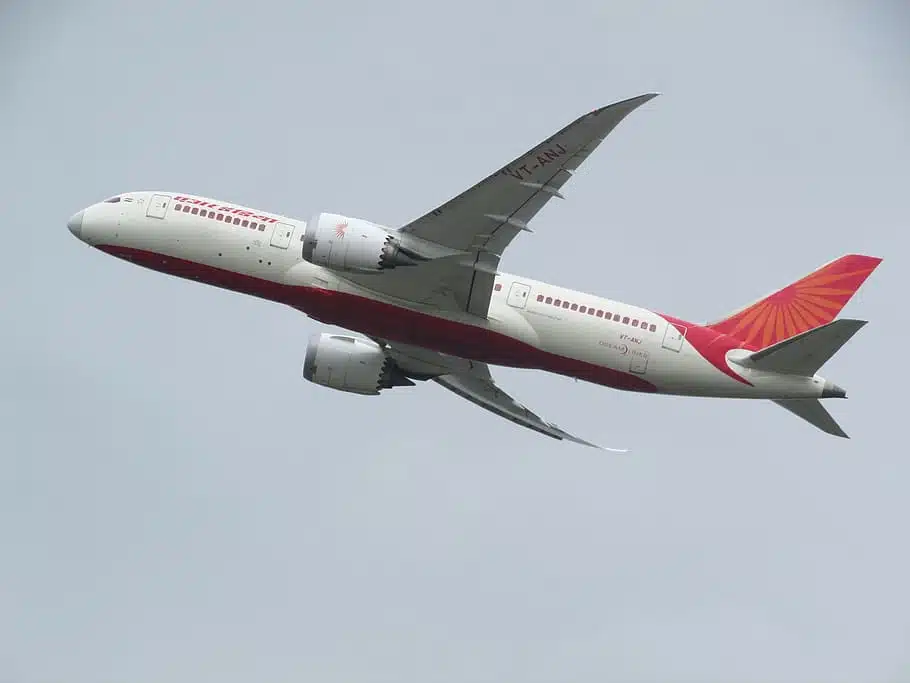 According to reports, over 100 passengers were forced to stay nearly two hours inside the aircraft on September 25 due to the absence of the pilot of Air India Flight AI853 from Delhi to Pune.
Delta passengers left stranded on Portuguese island and told them to Drink Water From Bathroom Faucets(Opens in a new browser tab)
The flight, which was supposed to leave at 7:10 p.m., took off at 9 p.m. and didn't land in Pune until nearly 11 p.m. Due to a lack of pilots, the delay left disgruntled passengers wondering why they had to wait two hours after boarding. Concerns regarding flight timeliness and passenger satisfaction have been brought up by this awful incident.
The flight crew gave short justifications for the delay to the passengers on board, citing "operational reasons." However, under criticism from furious passengers, they eventually acknowledged that the lack of pilots was to blame for the drawn-out departure.
Woman diverts flight after argument 'over wine'(Opens in a new browser tab)
Another passenger tweeted that, We were kept in flight for more than 1 hour because your pilot was not on time. This is really pathetic. No staff knew reason and inform passengers. It felt like kidnapped in suffocating environment. AI853- delhi to pune.
These flights are scheduled, claims a civil aviation expert who talked on the record. The result is that everything needs to be scrutinized and inspected in detail in advance. The passengers weren't adequately told about the reasons for the delay, he claims, which is worse.