Air Peace Orders Five New Embraer E175s For US$288.3m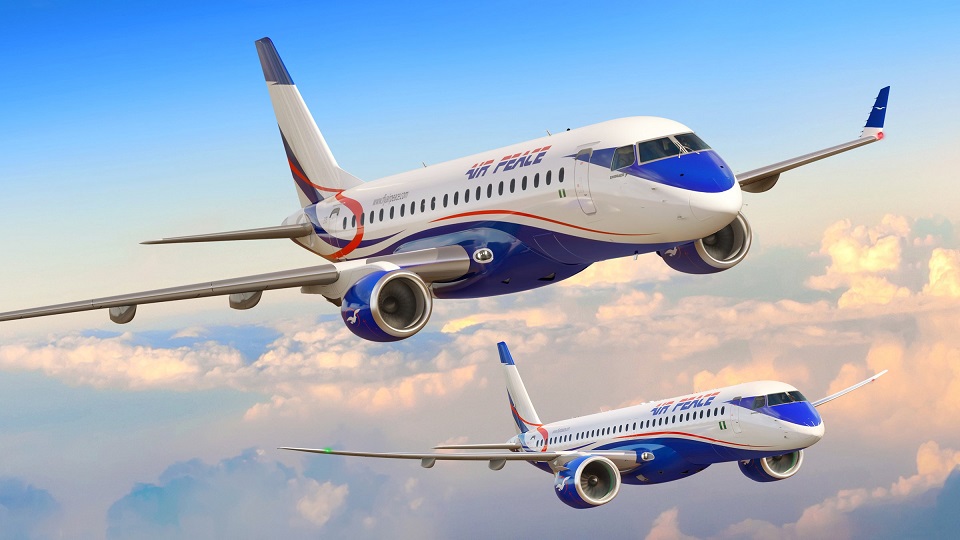 Air Peace, West Africa's largest airline, has placed a definite order for five Embraer  E175 aircraft. This strategic decision represents a significant step forward and is consistent with Air Peace's ongoing fleet modernization strategy.
This acquisition is in line with Air Peace's goal of becoming the operator of Africa's largest and youngest fleet of aircraft. It confirms Air Peace's commitment to improving domestic and regional network connections and opens the stage for additional regional expansion. The 88-seater aircraft will begin deliveries in 2024. The order is worth US$288.3 million at list price.
Boeing Forecasts Demand for New Airplanes from Africa(Opens in a new browser tab)
"This is another important step in helping to realise our ambition to connect the entire Nigeria with the entire African continent, while also feeding passengers into long-haul flights from our Lagos hub," said Mr Allen Onyema, Chairman and CEO of Air Peace. The acquisition allows us to continue delivering on our 'no-city-left-behind' programme because connection is what our passengers, as well as Africa, demand. The agreement also sets the way for Embraer to provide direct support for the establishment of local maintenance capabilities in Nigeria."
Indonesia's newest airline, BBN Airlines Receives Air Operator Certificate(Opens in a new browser tab)
Air Peace is already an operator of Embraer's newest and largest jet, the E195-E2, and these smaller aircraft will complement the airline's existing fleet, allowing it to dynamically adapt capacity to demand, protecting yields and route viability.
"Air Peace's strategic and innovative approach has assisted them remain a driving force in West African aviation success." As an E2 operator, it makes sense for them to expand their ERJ145 fleet, giving passengers additional seats and luxury with the E175. The shared cockpits of the E1 and E2 fleets also reduce aircrew costs and management.
EasyJet and Rolls-Royce hydrogen research project sets new world industry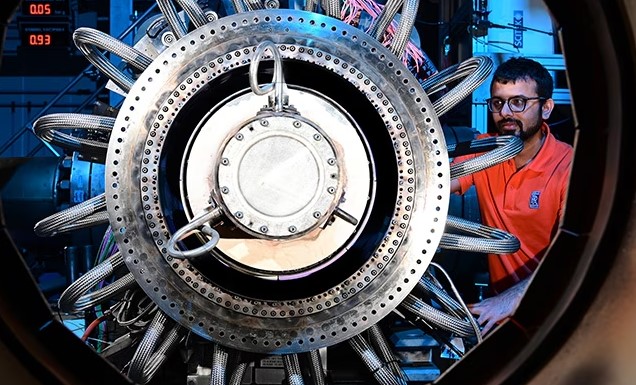 In its hydrogen research project, Rolls-Royce today announced the achievement of yet another significant milestone, a first for the entire world of industry.
In order to power a variety of aircraft, including those in the narrow-body market sector, starting in the mid-2030s, Rolls-Royce and its partner easyJet are dedicated to being at the forefront of the development of hydrogen combustion engine technology.
UK hydrogen alliance established to accelerate zero carbon aviation and bring an £34bn* annual benefit to the country(Opens in a new browser tab)
In collaboration with the German Aerospace Centre Deutsches Zentrum für Luft- und Raumfahrt (DLR) and the UK's Loughborough University, Rolls-Royce has now successfully demonstrated a crucial engine technology that represents an important step forward in the development of hydrogen as an aviation fuel.
Tests on a Pearl 700 engine running on 100% hydrogen at DLR in Cologne have demonstrated the fuel's ability to burn at circumstances that correspond to maximum take-off thrust.
The development of effective improved fuel spray nozzles to regulate combustion has been essential to that accomplishment. Given that hydrogen burns significantly hotter and faster than kerosene, this required considerable engineering problems to be overcome. A novel method that gradually blends air with hydrogen to control the fuel's reactivity allowed the new nozzles to regulate the flame location. The operability and emissions of the combustor met expectations, which is a positive outcome for Rolls-Royce.
Rolls-Royce and Gulfstream give wings to sustainable business aviation(Opens in a new browser tab)
Before the final full-pressure combustor tests were conducted at DLR Cologne, the individual nozzles were initially examined at intermediate pressure at Loughborough's freshly renovated test facilities and at DLR Cologne.
The hydrogen program's combustion component is now well understood as a result of these recent tests, but work is still being done on the systems that will deliver the fuel to the engine and combine those systems with an engine.
As Rolls-Royce and easyJet get ready for the next phase of testing, a full gas hydrogen ground test on a Pearl engine, they will now take the lessons learned from the Boscombe Down tests and apply them to the technologies tested at Loughborough and DLR. The next step will be a comprehensive ground test of a Pearl engine using liquid hydrogen; easyJet and Rolls-Royce both want to eventually fly with the technology.