Mid-Flight Chaos: Passenger Smuggles Rat and Otter in Carry-On Luggage, Triggering In-Flight Animal Escape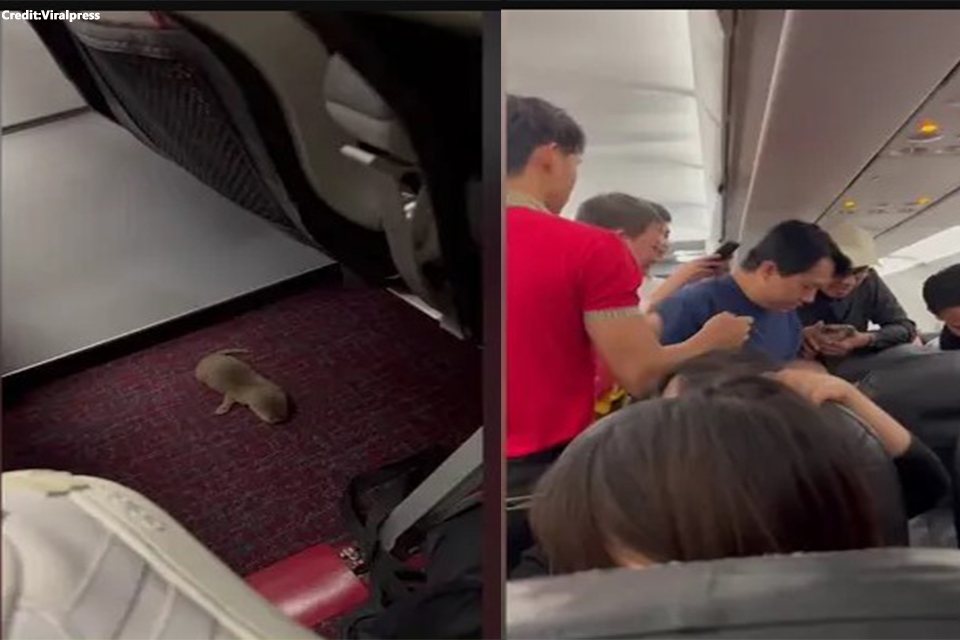 On Wednesday, a flight from Bangkok to Taiwan came into chaos when wild creatures that had been smuggled into one passenger's carry-on luggage escaped.
Shocked passengers discovered an albino rat and an otter roaming free aboard the aircraft, which prompted the cabin crew to catch the escaped animals. But more research showed that the animals were only the top of the iceberg.
During a search of the aircraft after landing in Taipei, the authorities found a box containing 28 live turtles, a snake, a marmot, two otters, and two additional rodents of unknown type among the luggage.
Police have concentrated their inquiry on a single female traveller who is accused of smuggling animals through security at Thailand's Suvarnabhumi International Airport. According to the Prevention and Control of Animal Infectious Diseases Act, the woman could be fined up to $31,000.
The flight attendants gave immediate instructions to passengers who had brought the animals onto the aircraft to identify themselves. The culprit initially resisted coming forward, but as the cabin crew launched an investigation, she eventually asked for a refund and acknowledged that she was the owner of the escaped animals.