Spirit Airlines and Liberty University Collaborate to Enhance Pilot Pipeline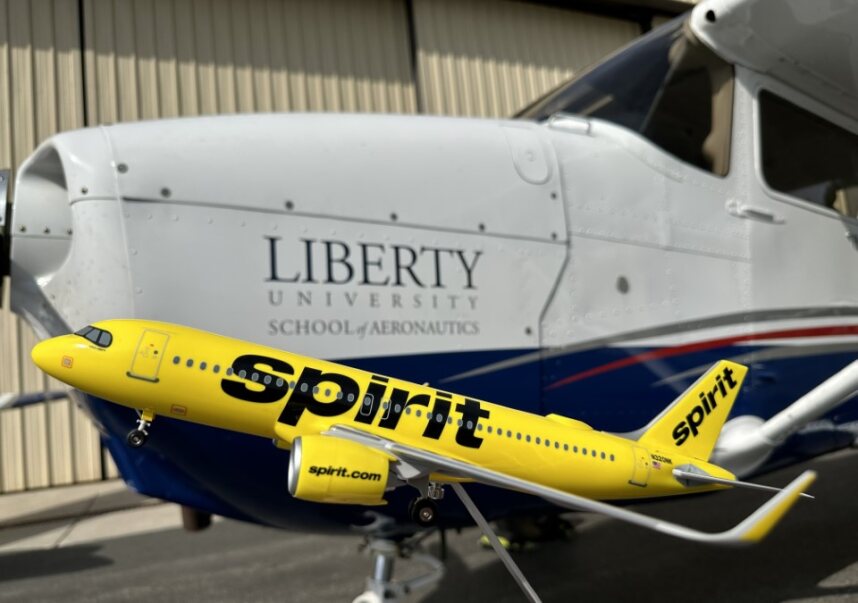 The Spirit Airlines network is now accessible to the upcoming generation of pilots flying in Virginia's skies. The airline today announced a new collaboration with Liberty University to introduce the Spirit Wings Pilot Pathway programme at the college's Lynchburg, Virginia, School of Aeronautics.
The partnership represents a turning point in the airline's initiatives to expand its roster of experienced pilots. The Spirit Wings Pilot Pathway programme, which gives graduates a quick route to the flight deck and a fulfilling career as a Spirit First Officer, welcomes Liberty University as its tenth partner.
IndiGo commences direct flights to AbuDhabi and Jeddah(Opens in a new browser tab)
After completing their sophomore year at Liberty University and receiving a recommendation from a faculty member, students pursuing an aviation degree are eligible to apply for the programme. If hired by Spirit after a successful interview, the candidate will also receive a Spirit Electronic Flight Bag (EFB), mentorship, and support as they finish their degree and accrue flight hours.
Pilots participating in the programme must successfully complete the Jet Transition Course and Airline Transport Pilot Certification Training Programme (ATP CTP), both of which are funded and approved by Spirit, after meeting the minimal requirements to become Restricted Airline Transport Pilots (R-ATP). If a graduate fulfils all programme requirements, they will be welcomed as a Spirit First Officer to the team.
Spirit airlines Launches Nonstop Charleston, Las Vegas flights(Opens in a new browser tab)
Spirit's Pilots fly some of the newest, most fuel-efficient aircraft in the industry to 90+ destinations across the United States, Latin America and the Caribbean. More brand-new planes are planned for delivery in 2023, including eight new Airbus A321neo aircraft, creating opportunities for First Officers to quickly upgrade to Captain. Spirit's Pilots recently approved a contract that provides a significant pay increase and other enhanced benefits. Spirit also offers its Pilots industry-leading training and exceptional quality of life.
EasyJet and Rolls-Royce hydrogen research project sets new world industry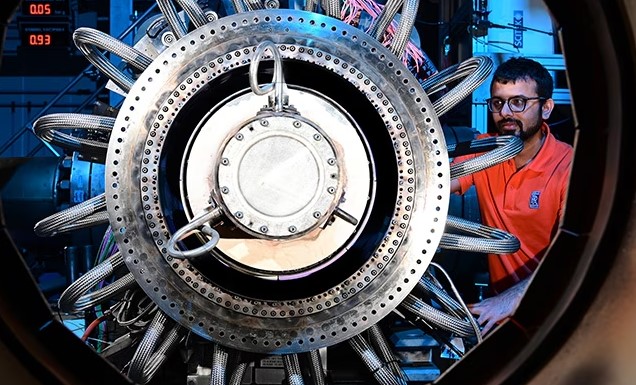 In its hydrogen research project, Rolls-Royce today announced the achievement of yet another significant milestone, a first for the entire world of industry.
In order to power a variety of aircraft, including those in the narrow-body market sector, starting in the mid-2030s, Rolls-Royce and its partner easyJet are dedicated to being at the forefront of the development of hydrogen combustion engine technology.
UK hydrogen alliance established to accelerate zero carbon aviation and bring an £34bn* annual benefit to the country(Opens in a new browser tab)
In collaboration with the German Aerospace Centre Deutsches Zentrum für Luft- und Raumfahrt (DLR) and the UK's Loughborough University, Rolls-Royce has now successfully demonstrated a crucial engine technology that represents an important step forward in the development of hydrogen as an aviation fuel.
Tests on a Pearl 700 engine running on 100% hydrogen at DLR in Cologne have demonstrated the fuel's ability to burn at circumstances that correspond to maximum take-off thrust.
The development of effective improved fuel spray nozzles to regulate combustion has been essential to that accomplishment. Given that hydrogen burns significantly hotter and faster than kerosene, this required considerable engineering problems to be overcome. A novel method that gradually blends air with hydrogen to control the fuel's reactivity allowed the new nozzles to regulate the flame location. The operability and emissions of the combustor met expectations, which is a positive outcome for Rolls-Royce.
Rolls-Royce and Gulfstream give wings to sustainable business aviation(Opens in a new browser tab)
Before the final full-pressure combustor tests were conducted at DLR Cologne, the individual nozzles were initially examined at intermediate pressure at Loughborough's freshly renovated test facilities and at DLR Cologne.
The hydrogen program's combustion component is now well understood as a result of these recent tests, but work is still being done on the systems that will deliver the fuel to the engine and combine those systems with an engine.
As Rolls-Royce and easyJet get ready for the next phase of testing, a full gas hydrogen ground test on a Pearl engine, they will now take the lessons learned from the Boscombe Down tests and apply them to the technologies tested at Loughborough and DLR. The next step will be a comprehensive ground test of a Pearl engine using liquid hydrogen; easyJet and Rolls-Royce both want to eventually fly with the technology.