What are the most interesting things that have happened on an airplane?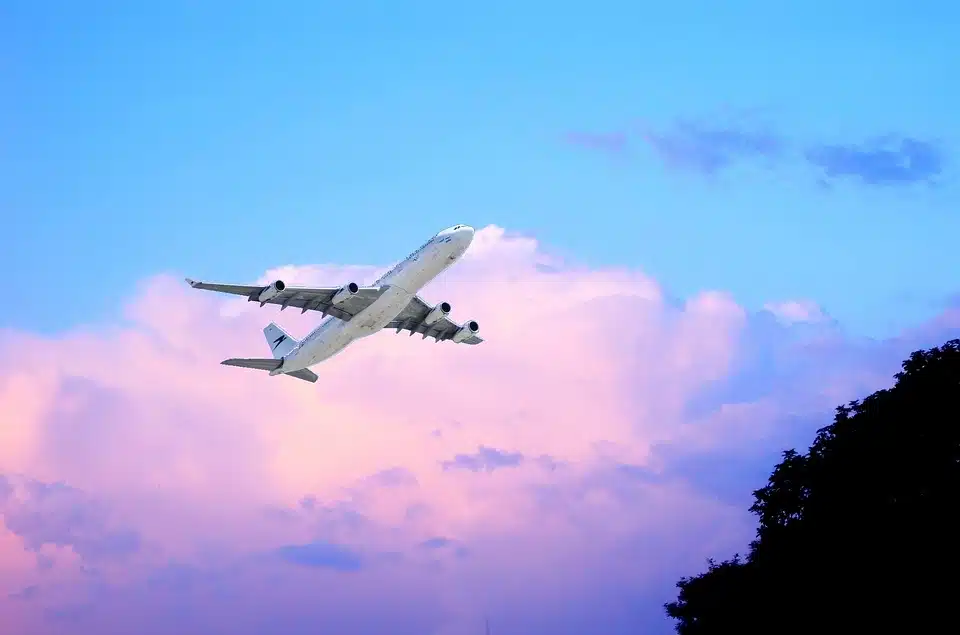 Over the years, a lot of unusual things have happened on airplanes, some of which have gained quite a bit of fame. Here are some notable examples:
Airborne Proposal: On a Delta Airlines aircraft from Atlanta to Boston in 2018, a man proposed to his girlfriend in the middle of the journey. After a fellow passenger video the proposal, it quickly became popular on social media.
Celebrities on planes: Over the years, a variety of famous people—including actresses, artists, and politicians—have been observed on planes. Some have even given spontaneous performances or entertained other passengers while flying.
Skydiving from a plane: Skydivers frequently jump out of airplanes, but in 2012, Austrian daredevil Felix Baumgartner broke the world record by leaping from a helium balloon at a height of 128,000 feet and falling without a parachute for more than four minutes.
Emergency landings:  Emergency landings can be fascinating in and of itself, even though they are not usually enjoyable. Pilots and crew must react swiftly to ensure passenger safety, whether it be a medical emergency or a mechanical issue.
Milestone flights: The actual flights itself can be interesting at times. In order to research the impact of long-haul flights on both passengers and crew, Qantas Airways flew a test flight in 2019 that went from New York to Sydney and took about 20 hours.
Acts of kindness: There are times when individuals on a flight would unexpectedly show kindness to their fellow passengers. As one illustration, in 2019 a passenger on a Southwest Airlines flight provided her own headphones to a baby who was crying and unable to go sleep.
Unusual events: Lastly, there are certain incidents that are merely peculiar or surprising. For instance, in 2017, a traveller on a United Airlines trip was pulled from the aircraft by security personnel after he refused to give up his seat. Widespread outcry over the occurrence resulted in revisions to flight regulations.
The Miracle on the Hudson: In 2009, US Airways Flight 1549's two engines were rendered unusable by a bird hit, and Captain Chesley "Sully" Sullenberger managed to land the aircraft safely on the Hudson River. Surviving were all 155 passengers and crew.
In general, aeroplanes have served as a platform for a variety of amazing and occasionally life-changing incidents.
EasyJet and Rolls-Royce hydrogen research project sets new world industry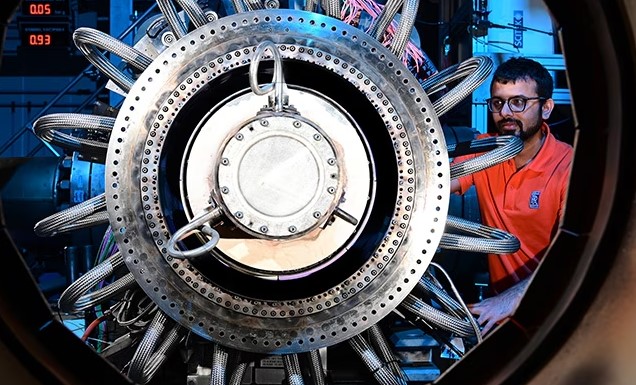 In its hydrogen research project, Rolls-Royce today announced the achievement of yet another significant milestone, a first for the entire world of industry.
In order to power a variety of aircraft, including those in the narrow-body market sector, starting in the mid-2030s, Rolls-Royce and its partner easyJet are dedicated to being at the forefront of the development of hydrogen combustion engine technology.
UK hydrogen alliance established to accelerate zero carbon aviation and bring an £34bn* annual benefit to the country(Opens in a new browser tab)
In collaboration with the German Aerospace Centre Deutsches Zentrum für Luft- und Raumfahrt (DLR) and the UK's Loughborough University, Rolls-Royce has now successfully demonstrated a crucial engine technology that represents an important step forward in the development of hydrogen as an aviation fuel.
Tests on a Pearl 700 engine running on 100% hydrogen at DLR in Cologne have demonstrated the fuel's ability to burn at circumstances that correspond to maximum take-off thrust.
The development of effective improved fuel spray nozzles to regulate combustion has been essential to that accomplishment. Given that hydrogen burns significantly hotter and faster than kerosene, this required considerable engineering problems to be overcome. A novel method that gradually blends air with hydrogen to control the fuel's reactivity allowed the new nozzles to regulate the flame location. The operability and emissions of the combustor met expectations, which is a positive outcome for Rolls-Royce.
Rolls-Royce and Gulfstream give wings to sustainable business aviation(Opens in a new browser tab)
Before the final full-pressure combustor tests were conducted at DLR Cologne, the individual nozzles were initially examined at intermediate pressure at Loughborough's freshly renovated test facilities and at DLR Cologne.
The hydrogen program's combustion component is now well understood as a result of these recent tests, but work is still being done on the systems that will deliver the fuel to the engine and combine those systems with an engine.
As Rolls-Royce and easyJet get ready for the next phase of testing, a full gas hydrogen ground test on a Pearl engine, they will now take the lessons learned from the Boscombe Down tests and apply them to the technologies tested at Loughborough and DLR. The next step will be a comprehensive ground test of a Pearl engine using liquid hydrogen; easyJet and Rolls-Royce both want to eventually fly with the technology.