How Can You Determine Refund Eligibility for Airline Tickets and Related Services as Per U.S. DOT Guidelines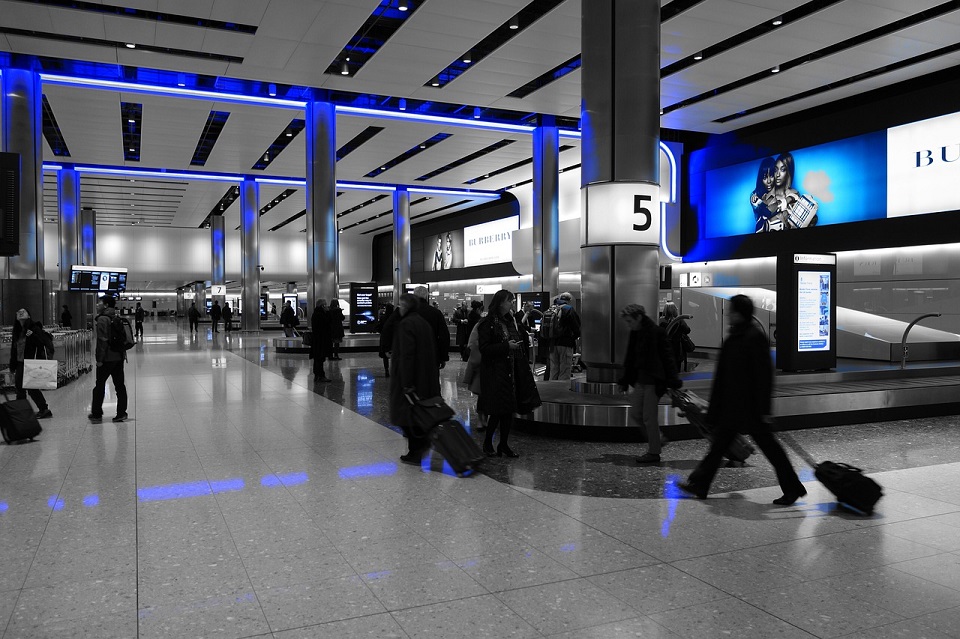 Travel plans occasionally change, and you may require a refund for an airline ticket or other connected services such as baggage or seat fees. This article will help you assess whether you are eligible for a refund for air fare or services related to a scheduled flight.
A consumer is entitled to a refund of fees paid for an optional service (for example, baggage fees, seat upgrades, or in-flight Wi-Fi) if the consumer was unable to use the optional service due to a flight cancellation, delay, schedule change, or a situation where the consumer was involuntarily denied boarding.
Note: In situations where you have purchased an optional service and that amenity either does not work or is not available on the flight, you may need to notify the airline of the problem to receive a refund.
Baggage Fees – A consumer is entitled to a refund if the consumer paid a baggage fee and his or her baggage has been declared lost by the airline.


Airlines may have different policies to determine when a bag is officially lost. Most airlines will declare a bag lost between five and fourteen days after the flight, but this can vary from one airline to another.

If an airline unreasonably refuses to consider a bag lost after it has been missing for an unreasonable period of time, the airline could be subject to enforcement action by the DOT.

Learn more about lost, delayed, or damaged baggage.
In the following situations, consumers are not entitled to refunds except under very limited circumstances:
Non-refundable tickets – Consumers who purchase non-refundable tickets are not entitled to a refund unless the airline makes a promise to provide a refund or the airline cancels a flight or makes a significant schedule change.

Personal Issue – Consumers who purchase nonrefundable tickets, but are unable to travel for a personal reason, such as being sick or late to the airport, are not entitled to a refund.

Unsatisfactory Service – A consumer who willingly takes a flight but has a bad experience with the airline or the flight is not entitled to a refund.

Incidental Expenses – A consumer who incurs incidental expenses such as a rental car, hotel room, or meal due to a significantly delayed or cancelled flight is not entitled to a refund of the incidental expenses. 
What should I do if I am entitled to a refund and would like to receive one from an airline or ticket agent?
You should proactively request a refund in writing from an airline or a ticket agent if you believe that you are entitled to a refund.
If you contact the airline or ticket agent to obtain a required refund and you are refused that refund, you should file a complaint against the airline or ticket agent with the Department at https://secure.dot.gov/air-travel-complaint.
Cancelling a Ticket Reservation or Purchase within 24 hours of Booking
For airline tickets that are purchased at least seven days before a flight's scheduled departure date and time, airlines are required to either:

allow consumers to cancel their reservation and receive a full refund without a penalty for 24 hours, or
allow consumers to reserve a ticket (place it on hold) at the quoted prices without paying for the ticket for 24 hours.
Airlines are not required to offer both a hold and a refund option. Check your airline's policy before purchasing a ticket. However, if an airline accepts a reservation without payment, it must allow the consumer to cancel the reservation within 24 hours without penalty. If an airline requires payment with a reservation, it must allow the consumer to cancel the payment and reservation within 24 hours and receive a full refund.
How quickly are airlines, travel agents, and online travel agencies required to process a refund?
Airlines and ticket agents are required to make refunds promptly.
For airlines, "prompt" is defined as being within 7 business days if a passenger paid by credit card, and within 20 days if a passenger paid by cash or check.
For ticket agents, prompt is not defined.