Ryanair's Cheeky Response to Passenger's Stair Complaint: 'Bring Your Own Plane'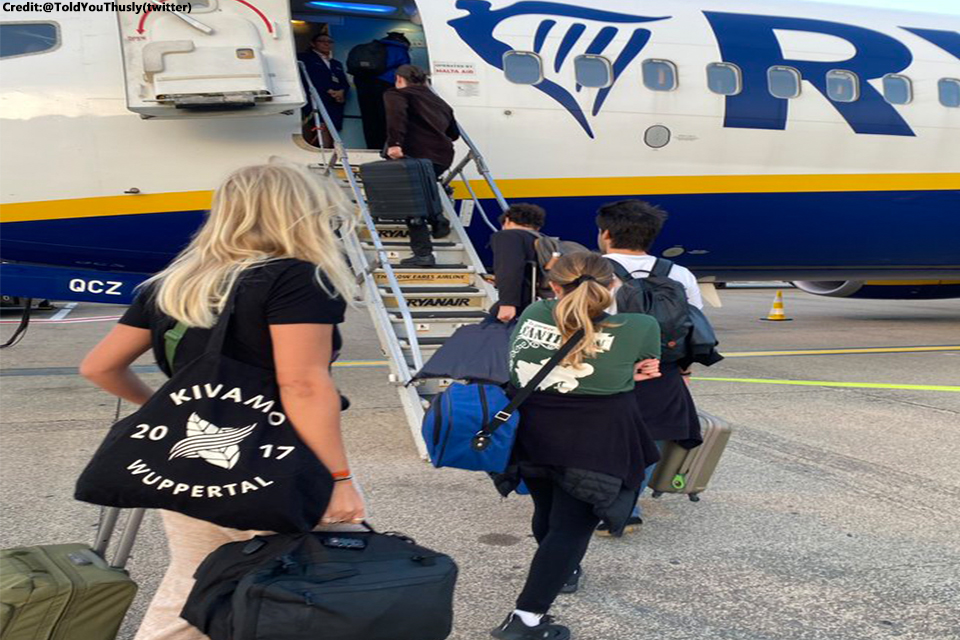 Customers can now voice their dissatisfaction with companies on social media. Recently, a Ryanair passenger utilized X to express his dissatisfaction with the airline. But he did not anticipate the airline to respond in the manner that it would.
An Indian traveller who uploaded a photo of a line of passengers ascending the flight deck of a Ryanair aircraft wrote: "Ryanair I will bring my own stairs next time."
Ryanair give savage response to passenger and wrote, "Bring your own plane next time too".
Ryanair's response quickly went viral, garnering roughly 29 million views and thousands of comments, with many netizens describing the remark as "savage."
Our winner is @Ryanair, ladies and gentlemen," a user on X said. "I enjoy the sarcasm. You get what you pay for," a different user said.
"This is wrong to say to a customer who was obviously just kidding and you went below the belt to roast him," a third person commented. The fourth user remarked, "Handler was like, "been waiting for this moment my whole life.