Woman threw '£5,000 in cash' at man on runway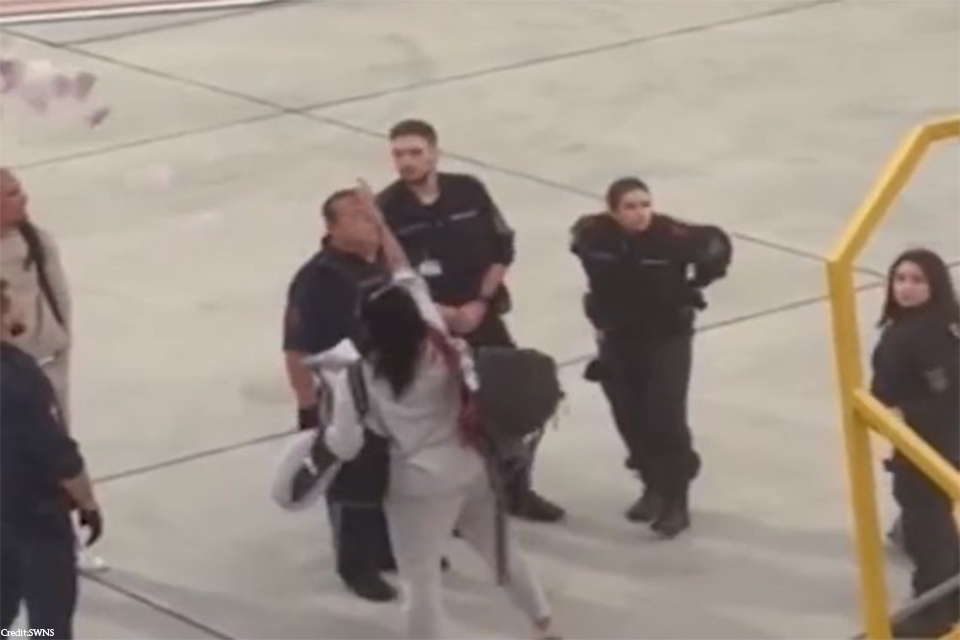 On an airport runway, a woman was spotted throwing £5,000 in cash at a guy after the two had been escorted out of the aircraft because the woman had refused to pay for an upgrade. As a result of his hostile behavior, her male companion had to be restrained by other passengers.
On September 30, travelers on an Eva Air trip from Heathrow to Bangkok said that five hours into the flight, a "intoxicated couple" got into a loud argument, prompting the captain to do a U-turn and fly two and a half hours to Vienna so they could be thrown off.
The unidentified passenger reportedly refused to pay for an upgrade after moving herself from an economy seat to a premium economy seat, according to an Eva Air spokeswoman.
She also "engaged in disorderly behaviour" and "smoked an e-cigarette next to the cabin galley," they continued.
Our flight attendants acted swiftly to stop these individuals, but they were subjected to disrespectful words. "These two unruly passengers were successfully restrained after requesting assistance from eight other passengers."