Air Canada grounded a pilot who allegedly wore pro-Palestinian colours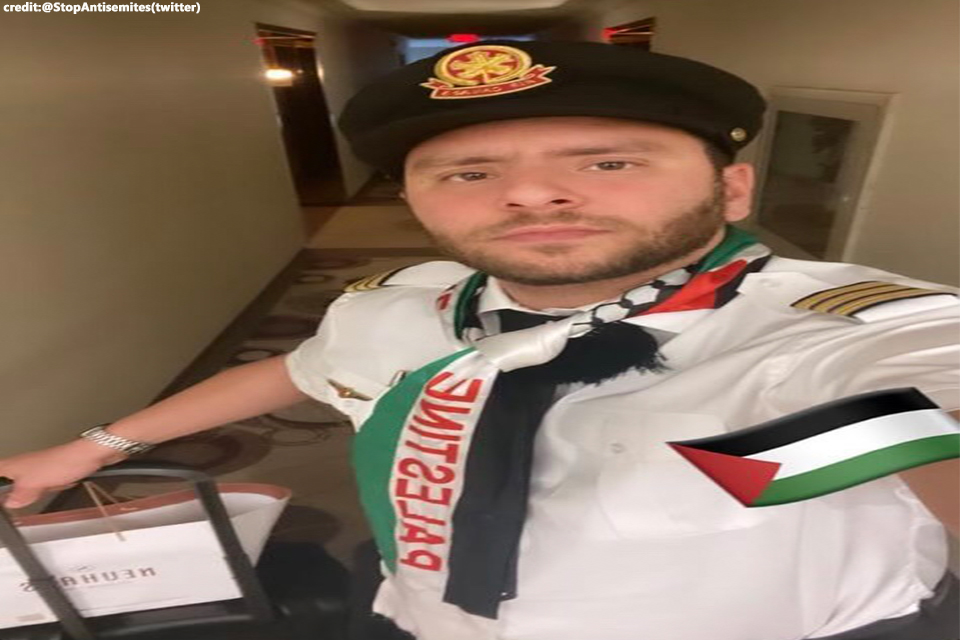 According to a report, the Canadian airline Air Canada grounded a pilot of a B787 with a base in Montreal for wearing pro-Palestinian attire while in Uniform.
The organization StopAntiSemitism.org released Instagram screenshots of a man named Mostafa Ezzo.
The Montreal-based B787 first officer's social media sites were full of provoking remarks about Israel, and one of his Instagram posts showed him encouraging Sunday's pro-Palestine event with the words "F*** you Israel, burn in hell." According to the allegation, he was also seen brandishing a banner that called Israel a "terrorist state" in another Instagram story.
In a social media post on X, Air Canada stated, "We are aware of the unacceptable posts made by an Air Canada pilot." We take this situation extremely seriously, and he was taken out of service on Mon, Oct. 9. We firmly denounce violence in all forms."