Embraer Reveals First E190 Passenger Jet's Conversion into a Freighter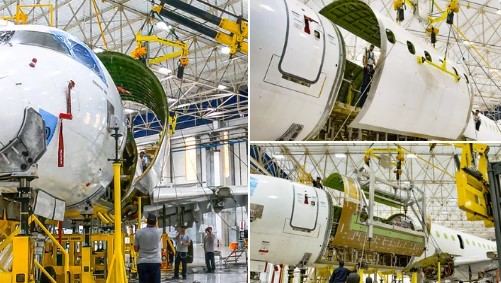 The renowned aircraft manufacturer Embraer is now revolutionizing the aviation sector with its Passenger-to-Freighter (P2F) conversion programme. The company's facilities in So José dos Campos, Brazil, are modifying the jet as part of the P2F (Passenger to Freighter) programme, which was unveiled in March 2022. Embraer recently revealed a peek at the exciting progress with the installation of the brand-new door framing for this ground-breaking conversion project.
Boeing Uncovers New 737 Max Defect, Endangering Timely Deliveries(Opens in a new browser tab)
The replacement of a section of the front fuselage of the original E190 with a newly created one is the most noticeable aspect in these pictures. This new fuselage section has a substantially large opening, purposefully created to accommodate the installation of the aircraft's cargo door. In order to convert the airplane into an efficient freighter with the ability to carry a variety of cargo, this cargo door will be a crucial part.
The full freighter conversion is available for all pre-owned E190 and E195 aircraft, with entry into service expected in early 2024.
This conversion program's significance lies in its capacity to increase the E190F's utility by enabling it to carry a sizable cargo payload. Particularly, the E190F boasts a remarkable 10.7 tonnes of cargo carrying capacity. Additionally, Embraer is developing a bigger version of this freighter called the E195F that will have a capacity of up to 12.3 tonnes of paid cargo and be able to carry even more products.
Lufthansa Introduces 'Discover Airlines' and Reveals Stylish New Look for Its Leisure Fleet(Opens in a new browser tab)
Embraer's dedication to excellence, as well as its significant experience in aircraft design and manufacturing, are key elements in the project's success. Engineers and technicians at the firm are committed to ensuring that the converted E190F outperforms industry standards in terms of cargo capacity, operational efficiency, and overall performance.
Air India Passengers Stranded Inside Plane for 2 Hours Due to Pilot Absence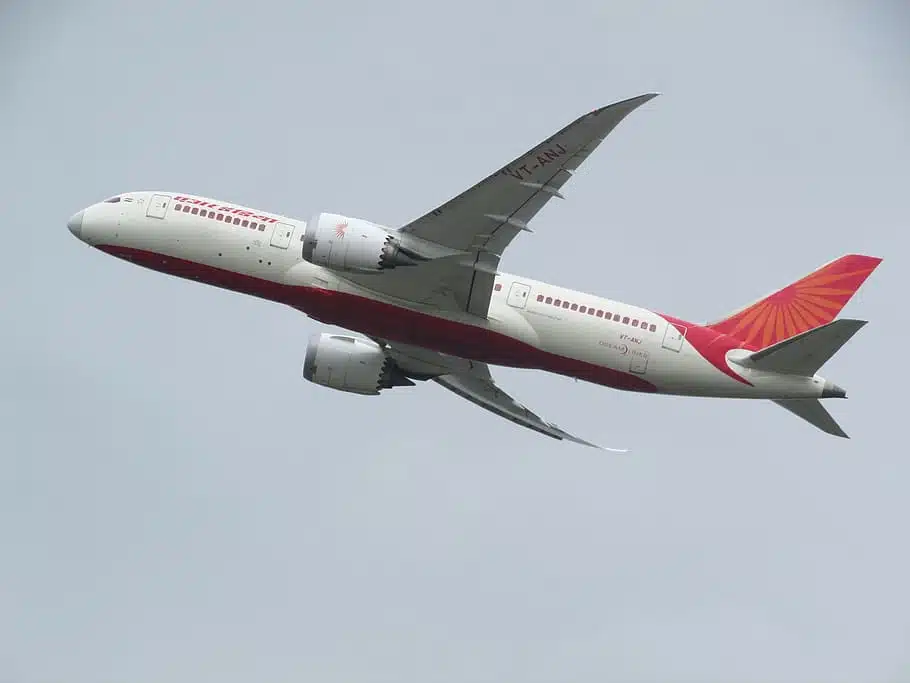 According to reports, over 100 passengers were forced to stay nearly two hours inside the aircraft on September 25 due to the absence of the pilot of Air India Flight AI853 from Delhi to Pune.
Delta passengers left stranded on Portuguese island and told them to Drink Water From Bathroom Faucets(Opens in a new browser tab)
The flight, which was supposed to leave at 7:10 p.m., took off at 9 p.m. and didn't land in Pune until nearly 11 p.m. Due to a lack of pilots, the delay left disgruntled passengers wondering why they had to wait two hours after boarding. Concerns regarding flight timeliness and passenger satisfaction have been brought up by this awful incident.
The flight crew gave short justifications for the delay to the passengers on board, citing "operational reasons." However, under criticism from furious passengers, they eventually acknowledged that the lack of pilots was to blame for the drawn-out departure.
Woman diverts flight after argument 'over wine'(Opens in a new browser tab)
Another passenger tweeted that, We were kept in flight for more than 1 hour because your pilot was not on time. This is really pathetic. No staff knew reason and inform passengers. It felt like kidnapped in suffocating environment. AI853- delhi to pune.
These flights are scheduled, claims a civil aviation expert who talked on the record. The result is that everything needs to be scrutinized and inspected in detail in advance. The passengers weren't adequately told about the reasons for the delay, he claims, which is worse.