Embraer Takes Multiple Aircraft To Australian International Airshow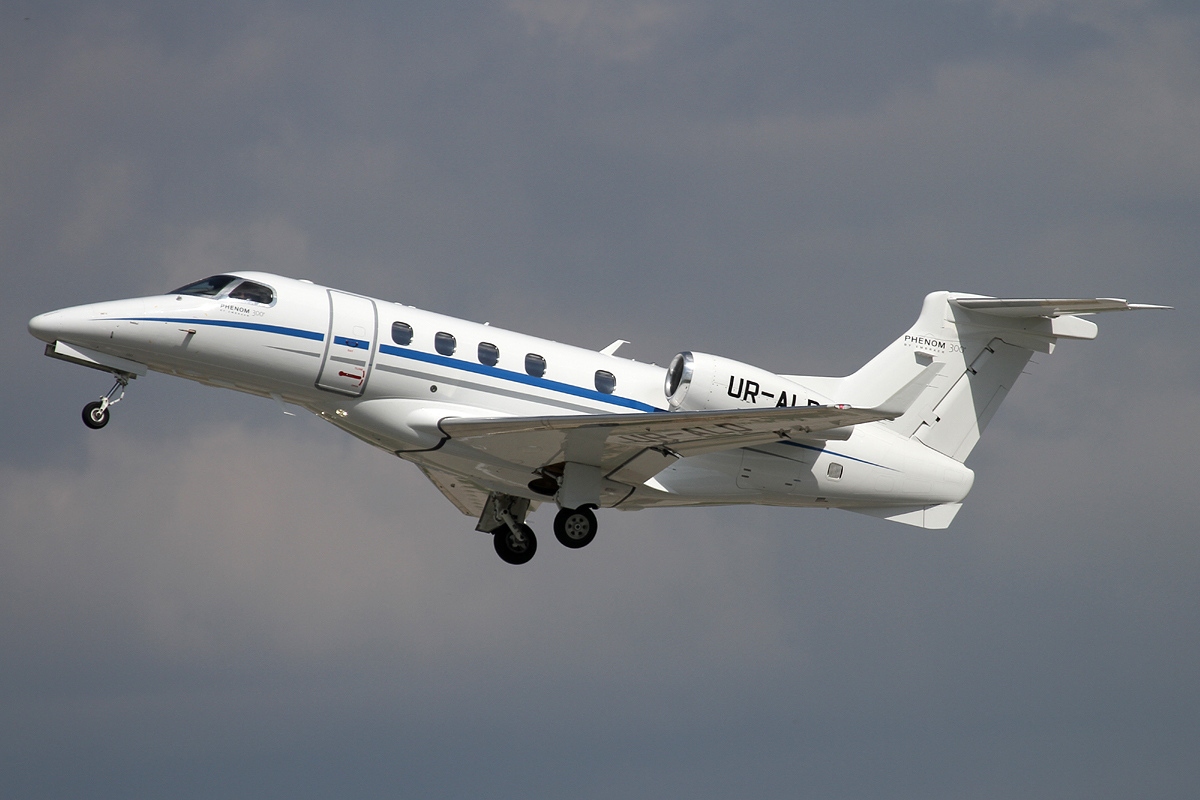 Embraer announced that the Phenom 100EV and the Phenom 300E business jets, along with the E195-E2 'TechLion' commercial aircraft, will be on display at the Australian International Airshow which starts on 28 February 2023. The aircraft on static display complement the products and solutions across Embraer's diverse portfolio that the Company will showcase at its chalet.
This will be the E195-E2's maiden appearance at the Australian International Airshow and the Phenom 300E series was just announced as the world's best-selling light jet for the 11th consecutive year. There are over 11 business jets and over 40 E-Jets operating in the country, mainly with Alliance Airlines, Airnorth, National Jet Express and Pionair. Several of Alliance Airlines' E-Jets operate on selected QantasLink routes.
The E195-E2 TechLion is the world's most efficient single-aisle aircraft. With a capacity of up to 146 passengers, the E195-E2 is part of the latest E2 family that is shaping the regional market with its sustainable technologies, superior cabin comfort, excellent economics and optimal range.
The Phenom 300E and the Phenom 100EV that are on display at the Show reflect the popularity of the aircraft in Australia and across the globe. The Phenom 100EV offers the business aviation experience in its purest form while the Phenom 300E sets the highest standard of excellence in the light jet category.
In terms of performance, the new, enhanced Phenom 300E is even faster, capable of reaching Mach 0.80, becoming the fastest single-pilot jet in production, and able to deliver a high-speed cruise of 464 knots and a five-occupant range of 2,010 nautical miles (3,724 km) with NBAA IFR reserves. The Phenom 300 series is in operation in 36 countries and has accumulated nearly one million, eight hundred thousand flight hours. It offers the highest residual value of any aircraft in the market.
Also, part of Embraer's portfolio of business jets are the Praetor 500 and the Praetor 600, which with best-in-class flight range, are the most disruptive and technologically advanced midsize and super-midsize business jets, capable of continent-crossing and ocean-spanning missions, respectively.
On the topic of sustainability, Embraer is committed to developing products, solutions, and technologies to contribute to the aviation industry's goal of achieving net zero emissions by 2050. Embraer aims to be carbon neutral by 2040 and achieve carbon neutral growth from 2022. It plans to implement 25% sustainable aviation fuel (SAF) use in its operations by 2040 and 100% renewable energy sources by 2030.
Etihad Airways Takes Off With Bollywood Icon Katrina Kaif Onboard As New Brand Ambassador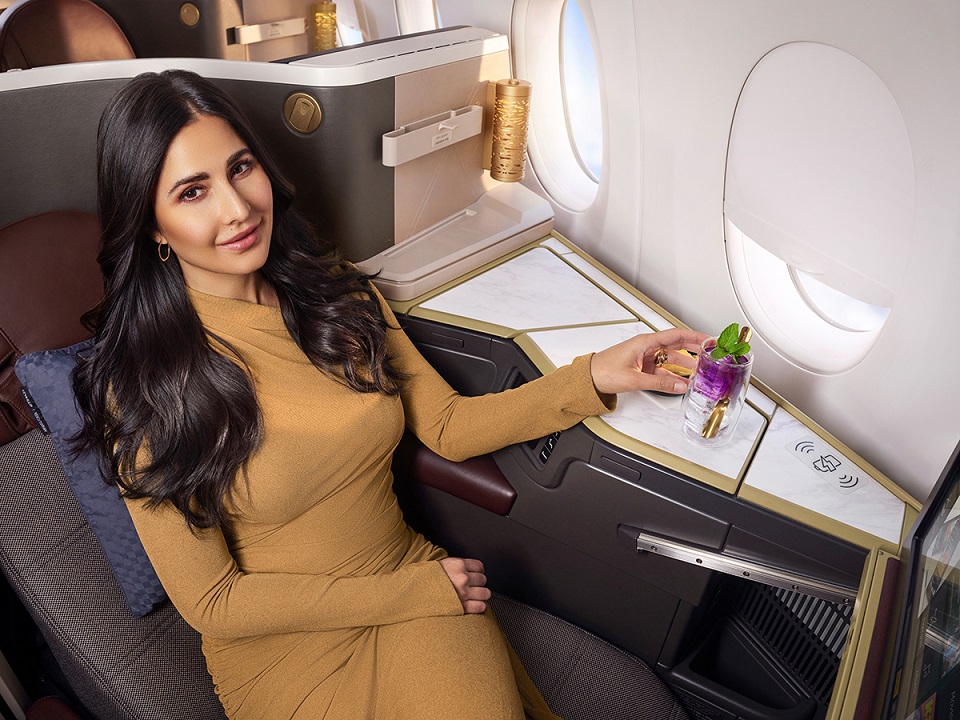 Abu Dhabi, UAE – Etihad Airways, the national airline of the United Arab Emirates, has announced its partnership with Bollywood superstar Katrina Kaif as the new brand ambassador. This collaboration marks an important milestone as Etihad strengthens its presence in the Indian market and reunites with one of India's most celebrated Bollywood stars.
Katrina Kaif, renowned for her global appeal and elegance, embodies the shared commitment to excellence as she reunites with Etihad. Her association with the airline will be unveiled through a captivating series of videos to be showcased across Etihad and Katrina's social channels.
Katrina Kaif shares her excitement about the association: "I am thrilled to be back with Etihad Airways, a brand synonymous with world-class travel experiences. The airline's commitment to excellence and its dedication to bringing people together resonate with my own values. I am excited to be part of a team that aims to create thoughtful connections and memorable experiences. I look forward to representing Etihad and being a part of their journey."
Amina Taher, Vice President of Brand, Marketing and Sponsorship at Etihad Airways, explains the significance of this collaboration: "We are thrilled to welcome Katrina Kaif to the Etihad Airways family as our brand ambassador. Our partnership with Katrina is far from ordinary, it embodies the spirit of innovation and sophistication our airline represents, while celebrating our commitment to uniting cultures and communities. With her remarkable journey and global recognition, we're not only showcasing Etihad's offerings, but also fostering authentic connections that genuinely resonate with Indian travellers and celebrating our commitment to India."
The new partnership builds on Katrina's collaboration with Etihad in 2010 when she was featured as a discerning traveler showcasing Etihad's travel experience. Her prior partnership showcased her appreciation for the airline's commitment to comfort and top-notch service. Returning to partner again, Katrina and Etihad are showcasing Etihad's strengthening relationship with Indian communities both domestically and in significant global markets such as the UAE, the United States, the United Kingdom, and Canada.
Ten killed as light plane crashes on street in Malaysia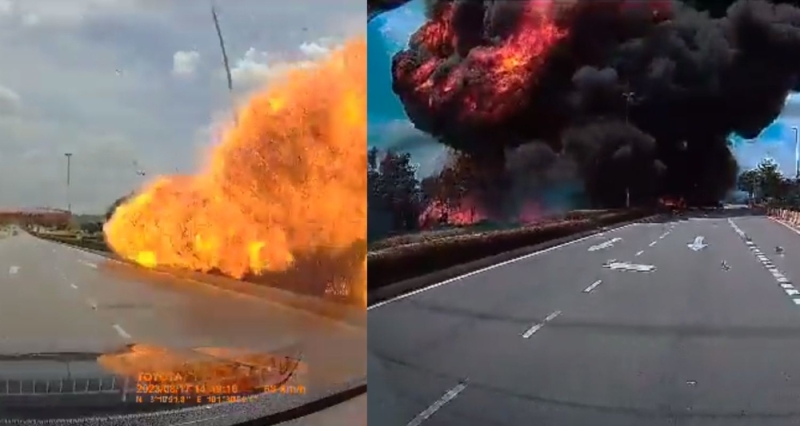 PUTRAJAYA – The Civil Aviation Authority of Malaysia (CAAM) confirms that a Beechcraft
Model 390 (Premier 1) registration number N28JV had crashed near Elmina, Shah Alam,
Selangor on Thursday, 17th August 2023. The aircraft operated by Jetvalet Sdn. Bhd.
departed from Langkawi International Airport at 2:08 p.m. to Sultan Abdul Aziz Shah
Airport.
Ten people are said to have died in the collision. The chief executive officer of an aircraft firm and a state assemblyman from Pahang were reportedly among the victims. At a press conference held on the scene, Selangor police head Datuk Hussein Omar Khan stated that there were eight persons inside the aircraft, with a motorcycle and a car driver making up the remaining two.
The first contact made by the aircraft with Subang Air Traffic Control Tower was at 2:47
p.m. and landing clearance was given at 2:48 p.m. At 2:51 p.m., the Subang Air Traffic
Control Tower observed smoke originating from the crash site but no mayday call was
made by the aircraft. Kuala Lumpur Aeronautical Rescue Coordination Centre (KL ARCC)
has been activated to coordinate the search and rescue mission.

The safety investigation will be conducted by the Air Accident Investigation Bureau under the Ministry of Transport Malaysia in accordance with Part XXVI of the Civil Aviation Regulations 2016.